March 7, 2019
Getting rid of Prejudices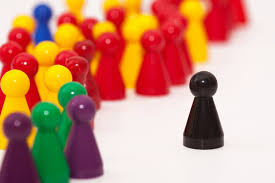 I have never understood why people are prejudice. I get it but I don't get it. There has been countless stories written about people who have learned as adults to accept people that they were raised to hate. People with big hearts that have gone out of their way to show people with hatred a different path.
Someone sent me this video about The League of Kitchens. An organization currently operating in NY and LA. It is pretty simple. You sign up and can take a class at someone's home learning a meal from their family. People are amateur cooks from Greece, India Afghanistan, Uzbekistan and more. Sure, it is a fun thing to do in these two cities built on immigrants but there is something else here.
Going into someone's home, making a meal, sitting around the table with people who are looking to educate themselves about other people's histories is smart but how do we take that concept and bring it into the school system or churches and synagogues where people get to open their eyes to others.
There is nothing better than a kitchen table to bring people together. Not sure how this could be a bigger social concept but I truly love what The League of Kitchen is doing.