September 10, 2019
Money, money, money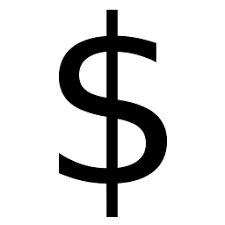 Money is complicated. You need it to survive, to pay the rent or the mortgage, buy food, have healthcare, pay for college, clothes, books…basically life.
My bank account has been overdrawn where a credit card was handy although that creates an entire other issue of problems. My bank account has also found itself in a place where I could have never dreamed to be. That opens a whole other can of worms. I wanted to make sure our kids understood the value and respect of a dollar, hard work and how lucky we are. Money is complex.
Then there is the world of needing money to build your business or needing money to fund education programs, keep museums open and make sure that non-profits can continue to fulfill their missions. This is how America works. America is one of the wealthiest countries in the world but people find themselves begging, borrowing and sometimes turning a blind eye to blood money to move forward. It is set in our foundation.
Joi Ito resigned from MIT this past week over the hubbub of his financial ties to Jeffrey Epstein. Joi did incredible work building the MIT Media Lab. His impact is so much larger than any of us realize. Perhaps he turned a blind eye to the big check even though it was tied to evil. So have museums, admission departments of Universities, start-ups, VC's and Government officials. I am not saying taking a tainted check is a good thing but when you need the cash and nobody else is ponying it up it is probably an easy rationalization.
As this can of worms gets larger and larger, will we begin to see change? Is this why we have a youth movement behind Bernie Sanders? Is this next generation seeing something that we have chosen not to see? Is that why many recent graduates are gravitating towards what really makes them happy vs going after the cash?
The divide is too large and that includes putting a moral compass in front of the money. From #MeToo to blood money to the ugly racism that is pervading our streets and media, the curtain is coming down and I hope it forces all of us to take a good look at the simple distinction between right and wrong.