April 29, 2020
Miso Pasta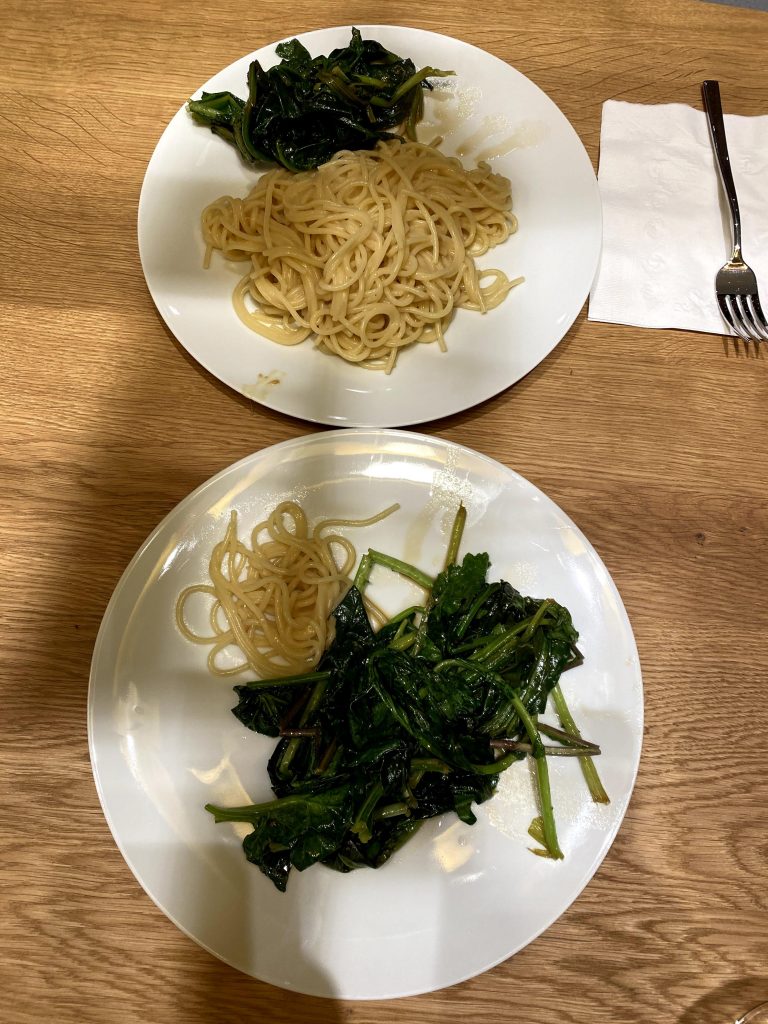 I made this and keep thinking about it. It is beyond easy and great for leftovers too. Honestly the NYTimes Cooking App is a must for anyone cooking or baking.
We always keep red miso and white miso in the fridge. Ingredients here are simple.
16 ounces linguini or spaghetti
6 tbsp. unsalted butter
3 tbsp white or red miso ( I used white)
1 cup grated Parmesan
Boil up the water and add the pasta. When it is done, strain the pasta but keep 1 1/2 cups pasta water.
Add butter, miso and a little over a cup of the pasta water to the pot and whisk until smooth. Add the pasta and parm and mix vigorously with tones until completely mixed. Think Japanese cacio e pepe.
Serve. It is almost decadent. Served some pan fried greens on the side.