May 20, 2020
Mandel Bread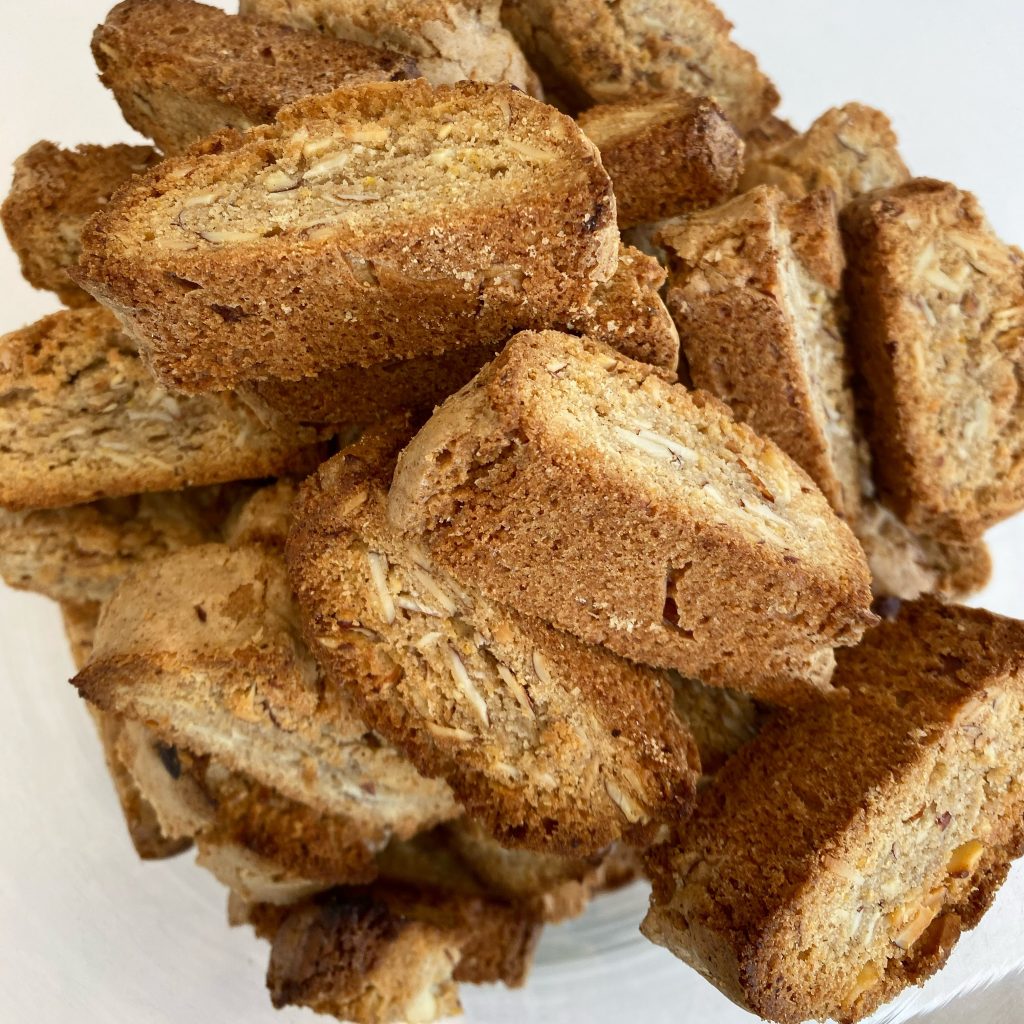 I am reposting today. I have not made this recipe in years. It is an oldie but a goodie. Great for coffee dunking! Not too sweet but just right.
Mandel bread it the Jewish version of biscotti.  My grandmother was an incredible baker.  I even have her original recipe written by her. It has taken me years to get this recipe down at least this particular batch was a winner.  Next time, you never know. 
3 eggs
1 1/4 cup sugar
1 Tbsp. cinnamon
1 cup vegetable oil
3 cups flour
2 tsp. baking powder
pinch of kosher salt
2 tsp. vanilla
1/2 tsp. lemon rind
3/4 cup sliced almonds
Beat together the eggs, sugar, cinnamon, and oil.  Add the flour and baking powder.  Mix thoroughly.  Add the salt, lemon rind, vanilla, and nuts.  Mix thoroughly.  The dough should be together and a little sticky.
On a cookie sheet lined with parchment paper ( I used two cookies sheets ), you are going to put 4 loaves.  Put oil on your hands and take 1/4 of the dough and create a loaf that is longer than it is shorter.  It will spread.  Bake for about 25 minutes or until the loaf starts to get browned.
Take out of the oven and crank up to 425. Let the loaves cool for about 5 minutes, tops. Using a serrated knife slice the loaf into 1/2″ slices. I just separated the pieces instead of laying them down. That way the heat toasted them around instead of just on one side.
Put back in the oven and let toast for about 10 minutes or until browned.
Delicious!