May 6, 2020
Today I Am Just Pissed Off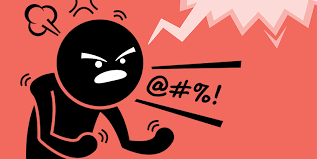 What does it take to hit our country over the head to see the deep equity divide that has bubbled to the top through COVID-19? Let's break down who is suffering and who is not.  Data, please.  Here is one fact.  There is a shitload of cash flowing through the private markets and the stock market is booming yet there is 20% unemployment.  Enough said.
Obviously there are many in our country who don't give a shit about this and only care about their checkbook hence the current GOP and unfortunately, if you look at history it will never change.  The only key is to make a big shift in November and get a lot of stuff done that helps us take a new path until the cycle begins again.  Racism, entitlement, conservatism, and selfishness. That is a part of America that I will never understand.
Perhaps it is age.  Perhaps it is anger and fear what we are leaving our children.  At the end of the day, it's time for a massive shift.  This crescendo has hit its peak and the apex is really ugly.