June 23, 2020
Playing with a New Audience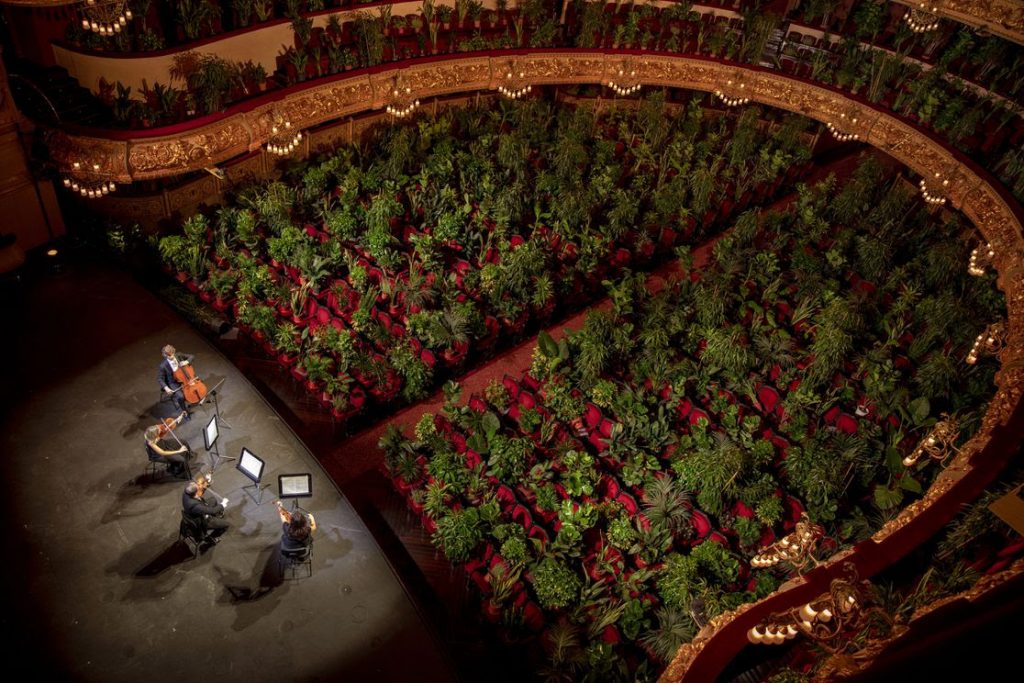 I love this picture. I read about this on Axios this morning. I might have to watch and listen this morning.
In Barcelona, Spain, this string quartet is rehearsing at the Gran Teatre del Liceu for the first concert since the lockdown.
Instead of people, the UceLi Quartet played Giacomo Puccini's I Crisantemi (Chrysanthemums) for 2,292 plants.
The concert also livestreamed for humans to watch, AP reports.
Spanish artist Eugenio Ampudia said he was inspired by nature during the pandemic: "I heard many more birds singing. And the plants in my garden and outside growing faster. And, without a doubt, I thought that maybe I could now relate in a much intimate way with people and nature."
At the end of the eight-minute concert, the sound of leaves and branches blowing in the wind resonated throughout the opera house like applause.