January 21, 2021
Caramelized Banana Pudding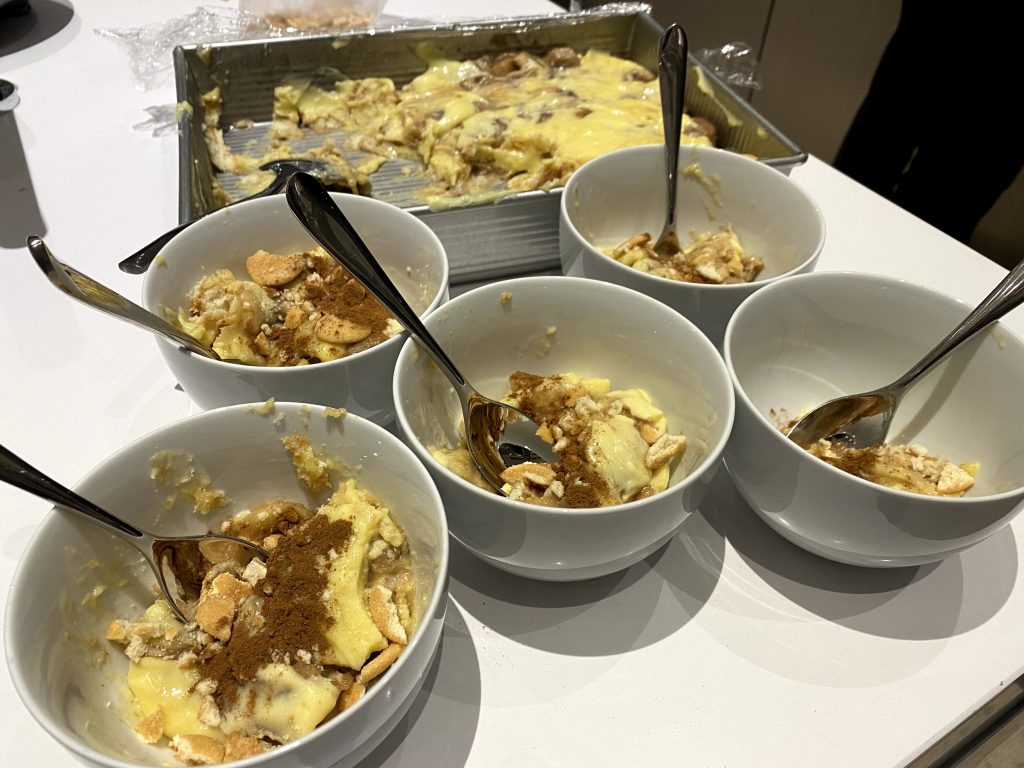 There were 8 super dark bananas staring at me for a few days. I like to keep sweets around for the afternoon pick me up. I couldn't make more banana muffins or a banana cake, and then pudding came across my mind. I can't remember the last time I made a pudding but let's go.
2 cups granulated sugar
3 tablespoons cornstarch
½ teaspoon fine sea salt
1 quart (4 cups) half-and-half
6 large egg yolks
4 tablespoons unsalted butter, at room temperature
2 teaspoons vanilla extract
8 bananas, peeled and cut into 1/2-inch slices
2 tablespoons light brown sugar
½ teaspoon ground cinnamon, plus more for serving
1 (11-ounce) box vanilla wafers, plus more for serving
Unsweetened whipped cream, for serving (optional)
Again, this came from the NYTimes food app which is far superior to any other product for recipes. I followed it to the letter.
In a medium saucepan, whisk together the sugar, cornstarch and salt. Add the half-and-half and egg yolks, and whisk to combine. Cook over medium heat, whisking constantly, until thickened and pudding-like, 10 to 12 minutes. It was pretty thick at 7 minutes but I went with it and just kept whisking the entire time until I got to ten minutes. Do not ever stop whisking. Remove from heat and stir in 2 tablespoons butter and 1 teaspoon vanilla extract. This stops the pudding from cooking anymore.
In a large saucepan or skillet over medium heat, melt the remaining 2 tablespoons butter. Add bananas, brown sugar, cinnamon and remaining 1 teaspoon vanilla. Cook, stirring frequently, until well combined, about 2 minutes. Fold the bananas gently over and over.
Layer half the vanilla wafers in a 9-by-13 baking or trifle dish. Top with half the caramelized bananas then half the pudding. Repeat procedure with remaining wafers, bananas and pudding.
Chill for 4 to 6 hours, or up to overnight. Garnish with crumbled vanilla wafers and sprinkle with additional cinnamon before serving. The cinnamon is really nice on top but whipped cream is not necessary. This dessert is so decadent and rich but wow, what a treat.