January 15, 2021
Chickpea Stew with Orzo and Greens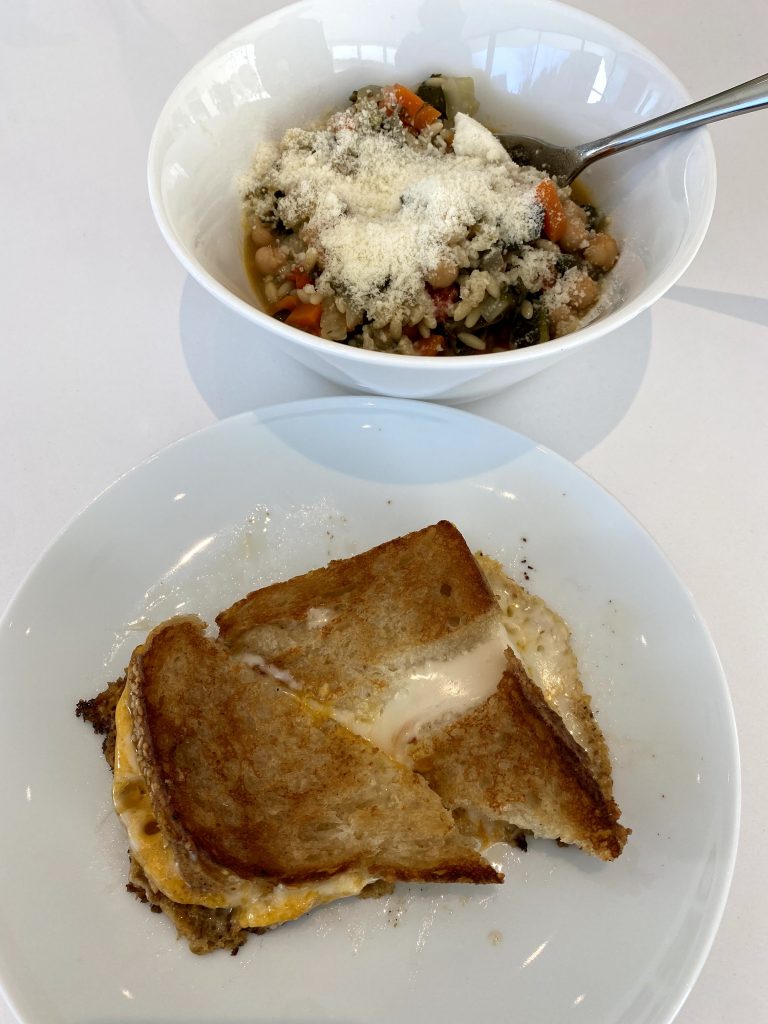 Another winner from the NYTimes. What is great about this recipe is it takes less than 30 minutes to make. It gets better over time. Two lunches later, the soup is done!
2 medium carrots, peeled and chopped
1 small fennel bulb or 2 celery stalks (I used fennel)
1 medium onion
Pinch crushed red pepper flakes
2cups chicken or vegetable broth (or water, but the broth is better)
1(15-ounce) can chickpeas, rinsed and drained
¾ cup roughly chopped cherry or grape tomatoes
½ cup whole-wheat or regular orzo
1quart loosely packed baby mustard greens or spinach (about 5 ounces)
¼ cup finely grated Parmigiano-Reggiano cheese, more as needed
In a large pot saute the onions, carrot, fennel and red pepper flakes. I usually put the olive oil on the bottom of the pan, then add the red pepper flakes and some salt before adding in the vegetables. Cook until soft.
Add the broth plus an additional 2 cups of water. Bring to a boil. Then add the orzo, tomatoes, and chickpeas. Bring down to simmer. Cover with a lid for ten minutes.
Add the greens and stir until soft and incorporated.
Serve. You can put a drop of olive oil over the top or some chopped scallions, but the key is really the cheese.