February 1, 2021
Sundance On Our Couch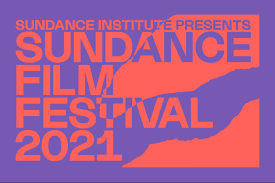 I spent the last few days watching endless films. I am still watching.
The concept is essentially the same but then again it is not. The premier begins at the slotted time. Sundance has always been extremely buttoned up when it comes to being on time. There is someone from Sundance who discusses a bit why they are so excited about the film and this person introduces the Director who then talks a bit before the film starts. That is what happens live as well.
That premier can be seen again 24 hours later whenever you choose over 3 days. There isn't any movement between theaters, so if you are super-efficient, you can easily see 12 hours of films in a day. On Saturday I saw six films. Fave films are coming when we have finished.
We love supporting Sundance every year with a donation that goes to the incredible programs they run all year that benefit writers and filmmakers. Having all access is a very different experience from buying one of two films to see. Friends who have bought just tickets to see a few movies have been insanely frustrated with the experience.
As a family, we got everyone a full-access pass, so it is fun to discuss in the post or figure out what we all are going to watch.
If everyone could buy an all-access pass for the right price in their living room even when we return to the in-person movies, will it create a larger net of film watchers and makers? Are people watching across the globe these last few days? How much capital was raised this year to put towards everything Sundance does? How much money did Park City lose? How do on-line audiences vote on their favorite films? How is feedback given? Could they launch a few new films every month instead of the big blast at Sundance?
The non-profit business model had no choice but to react to the world around it, but now that we are at home watching Sundance from the warmth of our homes with a large bowl of popcorn sitting on our laps, what is to be learned to create a larger and more inclusive and perhaps better Sundance? What does that opportunity look like?
So much has changed because it had to during the grueling last twelve months that are not over yet. Doing a serious data dive on everything gives opportunity for something different. Most people are naysayers and fear change. When you are forced to change, we all might find out that change is the best thing that ever happened to us.