April 13, 2021
Pounding the City Streets
NYC is a living, breathing, ever-growing place. As I walk through the streets, you can feel that joy of being outside, going into restaurants, and coming out of our homes. The only constant is change.
There is a vibrant, lively food culture that I want to participate in every day. We had dinner at Antons, our local haunt that I could eat at once a week. I go so often I failed to take a pic.
Ate outside at Via Carota, another local spot. The best way to get into this place is to leave your name on the list around 4 to secure a table around 7.
Some streets feel a bit vacant during the day, but at night they begin to hum. Another constant in our lives is King. It always feels like a short trip to Europe.
We finally sat inside, at the bar, in our local sushi spot, Sushi Teru.
The owners of Adda, one of the best new spots in 2018, opened another Dhamaka in the Essex Street Market. The tag line is "Dhamaka is explosive," and it is. The food is insanely good and crazy spicy. I love this place.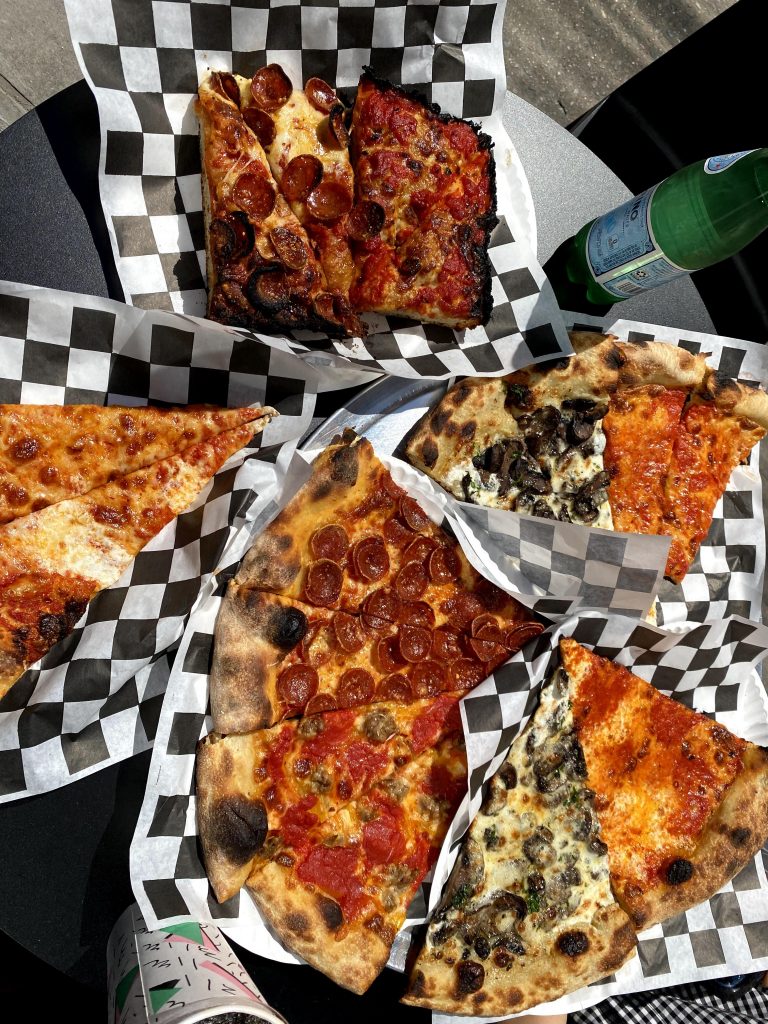 One day I sat outside at the latest Upside pizza, on the corner of Spring and Mulberry. That area is popping during the day, which is supposedly mellow compared to the nights and weekends. You can't go wrong with any slice here.
As we sat outside doing a tasting, a homeless man walked by, ogling the pies. I asked him if he wanted a piece and then handed him two slices. One thin and one deep pan. He was thankful. About 5 minutes later, he returns to tell me the pizza was cold. Gotta love it. I told him I didn't know what to say, but it is still good.
Next week, we plan on another round of dinners outside and inside. Each week is bringing an awakening to the city that feels insanely good.