October 11, 2021
A Week of Food, New and Old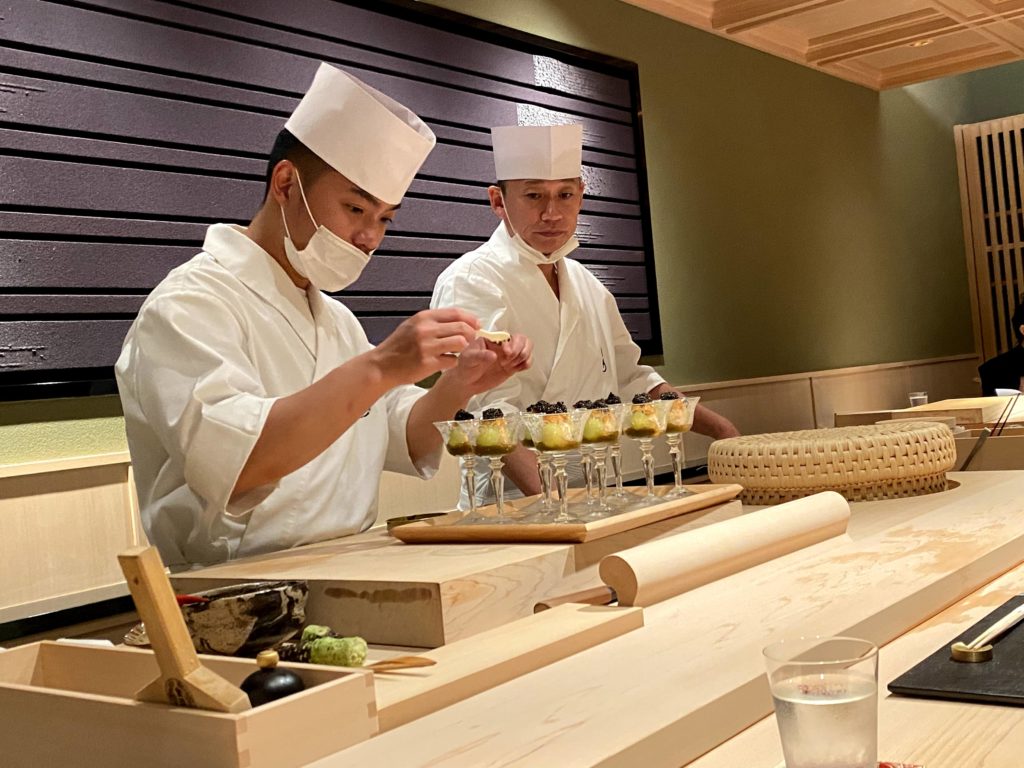 My birthday kicked off the week, and we celebrated by going to Sushi Yoshino. Yoshida comes from a sushi family, taking over his father's spot in Seki after returning from his apprenticeship in Tokyo. He relocated the restaurant to Naoyga, where it was critically acclaimed. In 2019, after turning 50, he decided to make a move to NYC. Lucky us!
The restaurant is located on the Bowery, but you are in Japan the second you walk in. There is a small intimate sushi bar, omakase only, two seatings 530 and 830, and only ten seats. The experience is epic, and the food is delicious, from the first bite in your mouth to the last.
There is, of course, some show. This mackerel roll was cooked over a hand-held charcoal flame and then rolled up in seaweed. It is a place we will return to a few times a year. Truly epic.
The following day I met two good friends to celebrate their birthdays too. Taco Guey recently opened in the Flatiron area. The menu consists of Marciscos (the sea bass is excellent), Tacos, Antojitos (Mexican street food), sides, salsas, and of course, desserts. The food is quite good. Fred has gone several times. From the lighting to the music, the atmosphere could use a little help, but the food carries the day.
We hit up a favorite ramen spot Jun-Men for lunch after doing a complete walkthrough of the Whitney and the High Line. I opted for the vegetarian ramen; fried maitake mushroom, pickled mustard green, wood ear mushroom, cabbage, sesame purée, scallion, and noodles in a mushroom miso broth. Delicious!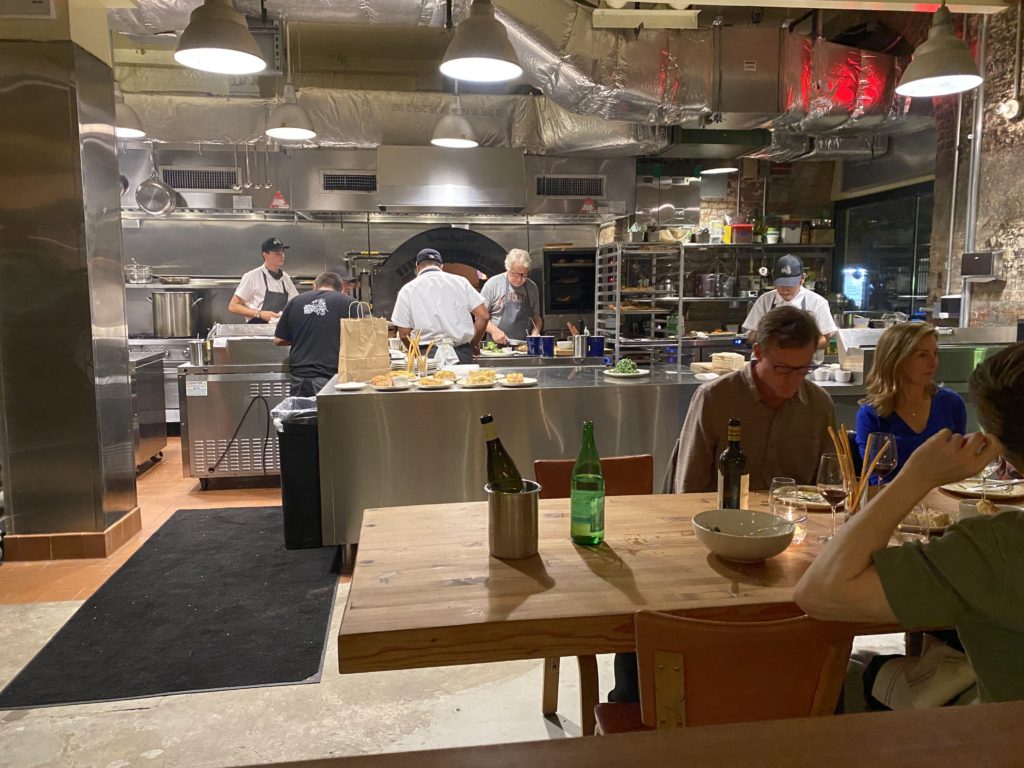 Last and definitely not least is the reopening of Barbuto. Saturday was a quiet opening, although not so subtle. The place had a line at 530. Waxman found a spot about three blocks away from where his restaurant sat for years. I give him huge kudos. He found a place, opened for two weeks, Covid happened, and put it on ice for 18 months. That is a big move.
Seeing him in the kitchen Saturday night was so good. He is 71 years old, and at the end of the day, he loves to cook. The kitchen staff is back with him. The menu is very similar, but he just tweaked a few things. For instance, the brussel sprout salad is now the brussel sprout, carrot, and radish salad, and it might be even better than it ever was.
The vibe is spot on, the bar is twice as long as the last one, and everything was excellent. He needs more staff, but the man is a professional. He will do what needs to be done. Rarely do restaurants move into new locations and make it. Trust me on this one; Waxman is going to crush it.
Finished off the weekend making scones for breakfast. I have had a serious craving. I went into my archives to make these lemon scones. I only tweaked the milk part and used half buttermilk and half milk. Worked well!