October 27, 2021
City Interactions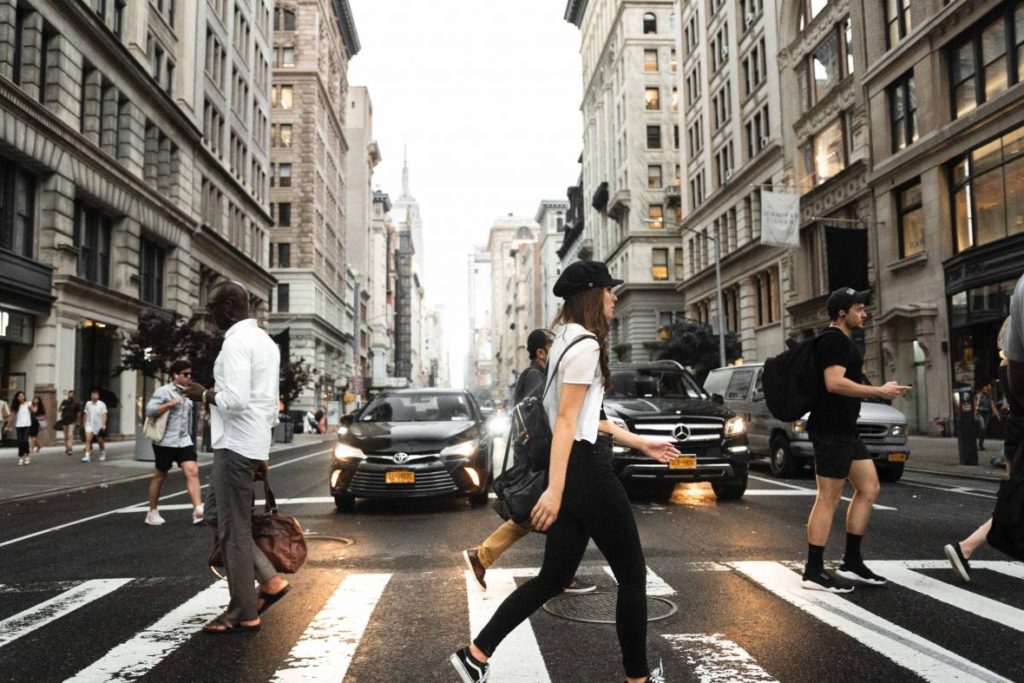 I have seen some crazy shit on the streets of NYC in the past week. Most of it pains me. The majority of homeless people on the street appear to have serious mental issues. Walking through the streets of the village was a man yelling and running down the street. I could see and feel the tension of everyone around me, including the fear on a young child's face.
On the other hand, I have had the most random interactions. I walked around Soho to check out a few stores. The first one, one of the salespeople said to me, "I love your outfit." So that felt good.
Then I walked down Broome deep into the lower east side. I had seen this ski jacket that I thought I could rock this winter. The store is on the 1st floor with a big window overlooking the street. On the stoop, three people were getting stoned—very hip gritty downtown NYers. I went into the store, chatted with the woman. I am sure they thought, what the hell is this woman doing here? As I left, with zero purchases, the two stoners each said something to me. One said, "love those shoes," and the other said, "love the bracelet too." Many might have felt uncomfortable with this crew, but to me, it was a fantastic NY moment.
We went to see the first-ever all-black cast in Fire Shut Up In My Bones, an opera based on Charle's Blow memoir. Not sure opera is our thing, musically it doesn't do much for us, but the experience was worthy. Exceptionally well done too. Afterward, we walked down the street and recounted how long we had been there. A woman walking next to us gave us the count and said but so well worth it. We agreed. Then she turned to me and said: "I love your look." I said to her, "I love your jacket." It was another great NY moment.
Then someone told us a story that evening. A friend had her purse stolen in Central Park. She had old meaningful letters in her handbag. As the thief ran down the street, she screamed, just give me back the letters in my purse. He stopped, looked inside, and tossed the letters on the sidewalk.
I continue to have these small but meaningful interactions with people on the streets, in restaurants, museums, galleries, theaters, or stores every day. Living in an urban environment has its plus and minuses. These interactions with random people on the street who feel comfortable, as I do, making conversation with random people experiencing what you are, make NYC a pretty special place.