October 13, 2021
Whitney Museum, Jasper Johns and Crafts
The Whitney and the Philadelphia Museum of Art both featuring a retrospective of Jasper Johns with over 500 pieces between the two locations. No doubt the impact that Johns has made on the contemporary art world.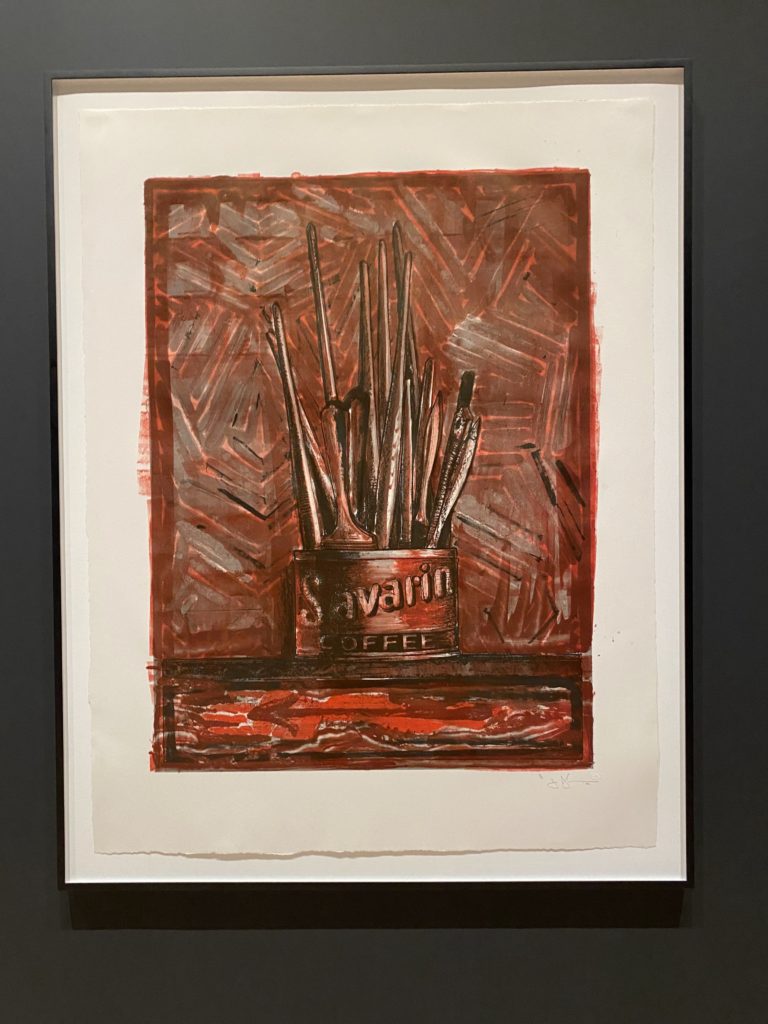 We have seen his work countless times in museums, from the permanent collections to curated shows. There are the classic flags, and the numbers, and the broad range of prints and paintings. He is still making art today.
Johns has had several shows with the Whitney over the years. I particularly loved the room with that historical data. Think about what a significant purchase the Whitney made in 1980 for $1m. That was mind-blowing. Forty years later, the work is worth countless times over.
One of my favorite parts of the Whitney is looking through the large back window to see the ever-changing landscape of the west side. This construction project will eventually be a beach. Massive changes have taken place on the west side over the last twenty years. It gets better every single day.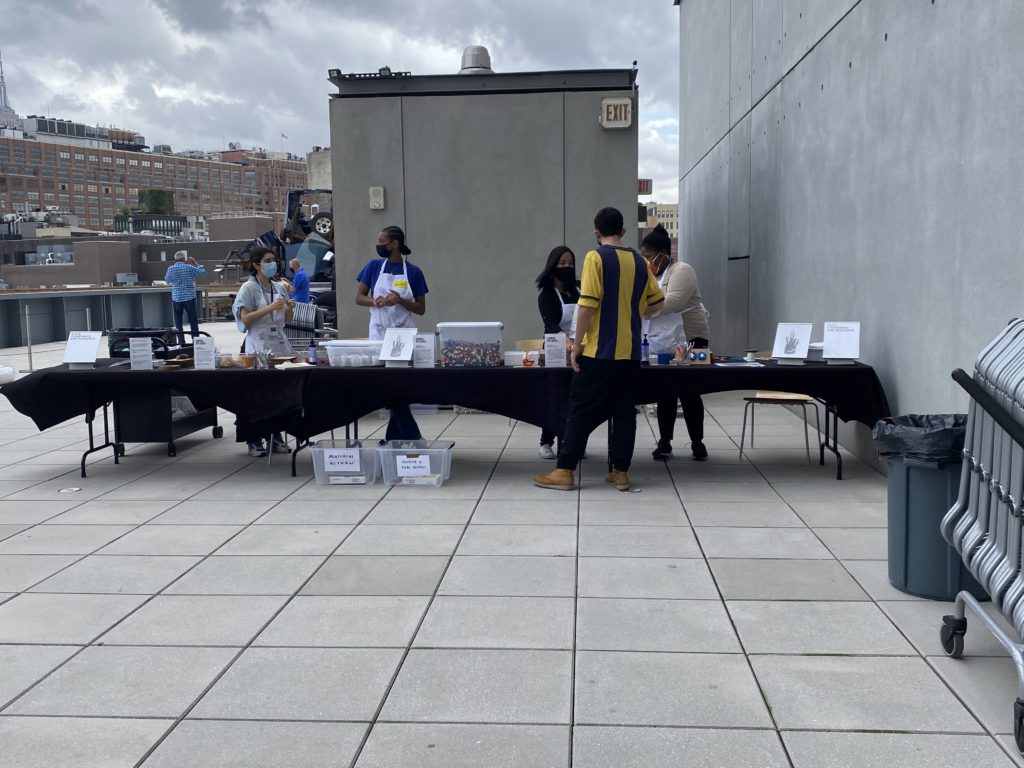 This is something that warmed my heart. We used to shlep our kids to art openings and galleries, and btw it has paid off. Kids were taking objects to create their own works after seeing the shows. I just love this.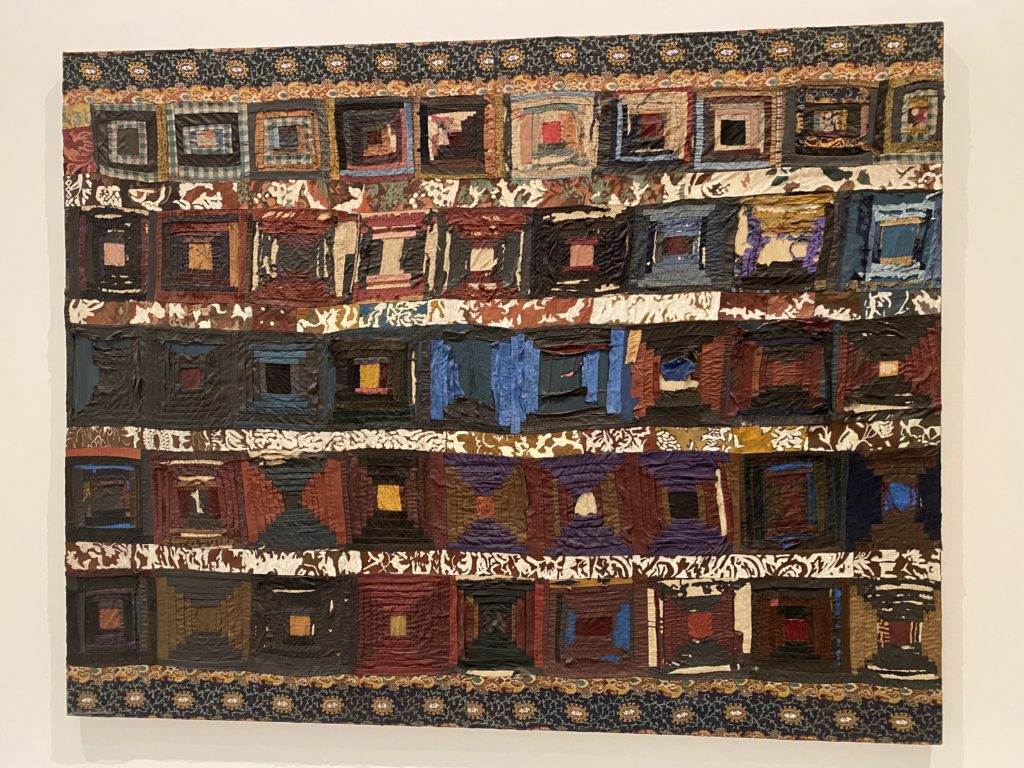 I did enjoy the Jasper Johns show but what truly inspired me was the show right above it, Making Knowing: Craft in Art, 1950-2019. The exhibition was curated by Jennie Goldstein, Elisabeth Sherman, and Ambika Trasi. What a job they have done! This piece was made by Ann Wilson in 1955, called Moby Dick. Her quilts were reminders of the handiwork of her female relatives growing up in Western Pennsylvania. She used discarded quilts from a seaside dump to create this piece.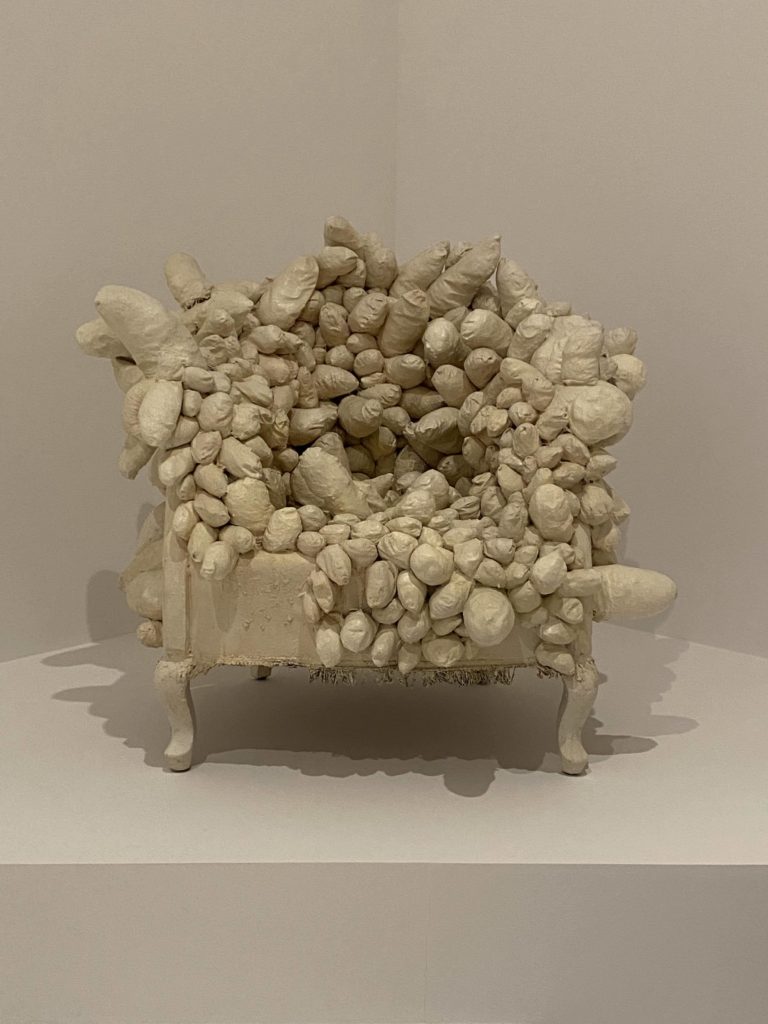 Yayoi Kusama's chair worked out her frustrations of the patriarchal system in the art world in both Japan and NY.
I could spend all day staring into Liza Lou's kitchen. It took her five years to create this piece between 1991-1996. As fun and brilliant as it appears, this is a critique of the marketing of household goods to homemaking, dismissing the gender inequality of labor. When this was made and now seeing it in 2021, resonates on how we are finally discussing the reality of women's unpaid roles and the need to change systemic gendered roles in the home.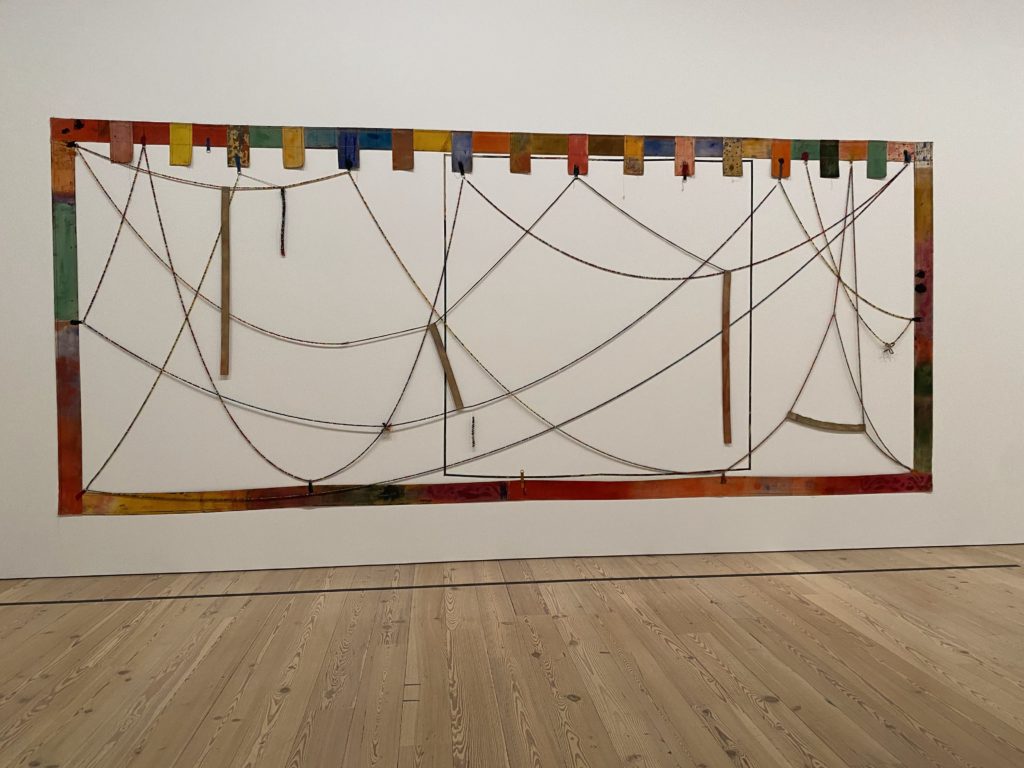 Alan Shields, made in 1972.
Miriam Shapiro, the Beauty of Summer, was made in 1973-1974.
Mike Kelley, More Love Hours that Can Never Be Repaid and the Wages of Sin, 1987.
Ebony Patterson, 2019.
It made me want to return to some crocheting and sewing. Maybe that is why I baked scones Sunday morning.