November 12, 2021
Somethings in Paris we must always do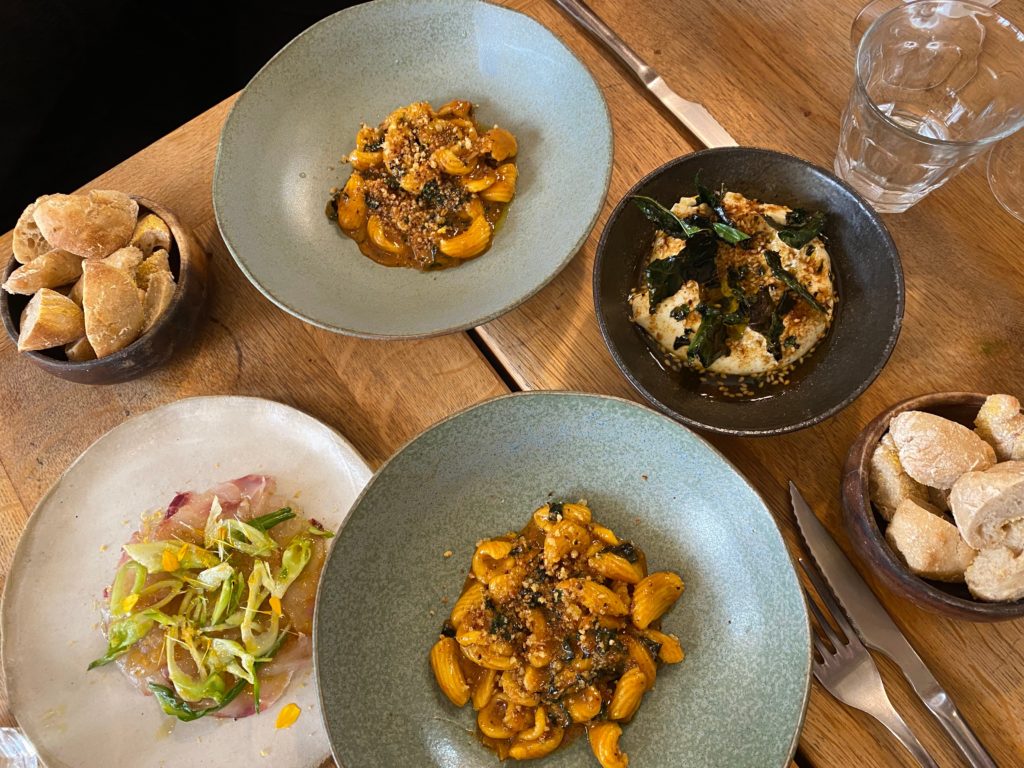 Our friends came to Paris to go to the Photo Show with us. It was absolutely my favorite art show. There is something about one medium wherever you turn from the top galleries worldwide that works. Our first stop with our friends was Mokonuts. We have been going since 2015 when the spot opened. The food is a spin on French classics.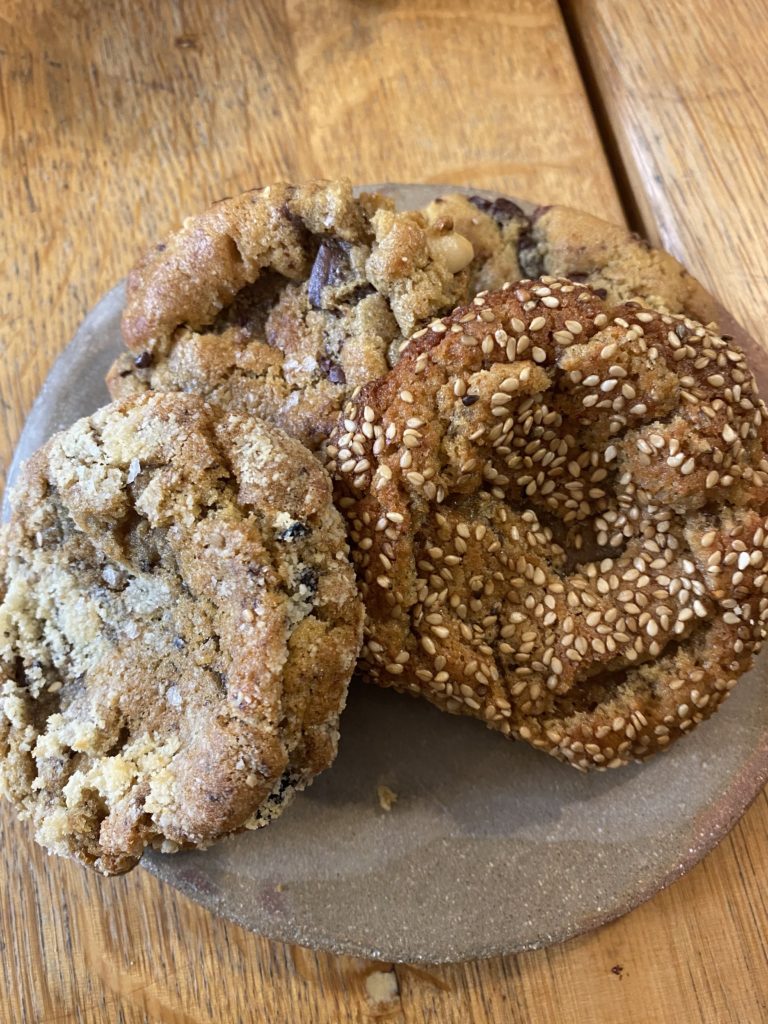 The married couple who owns the restaurant has roots from Lebanon, Paris, New York, Japan, and San Francisco. Moko makes the pastries and manages the front while Omar cooks in the back. We are always greeted with open arms, and that hospitality takes the joy of Mokonuts to another level.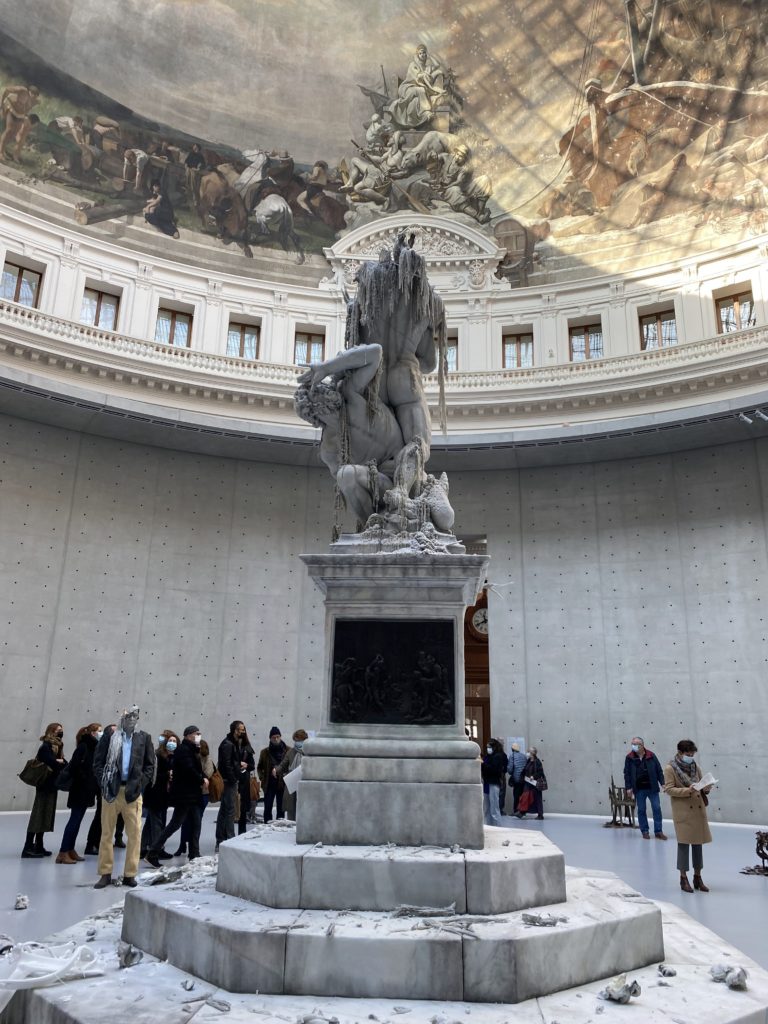 Dinner that night was not memorable, but the next day was. We had tickets to see the latest addition to Paris, the Bourse de Commerce. It was built in 1763, as a wheat exchange, in an open-air building. The dome of the building was added in 1811 and is listed as a historical monument.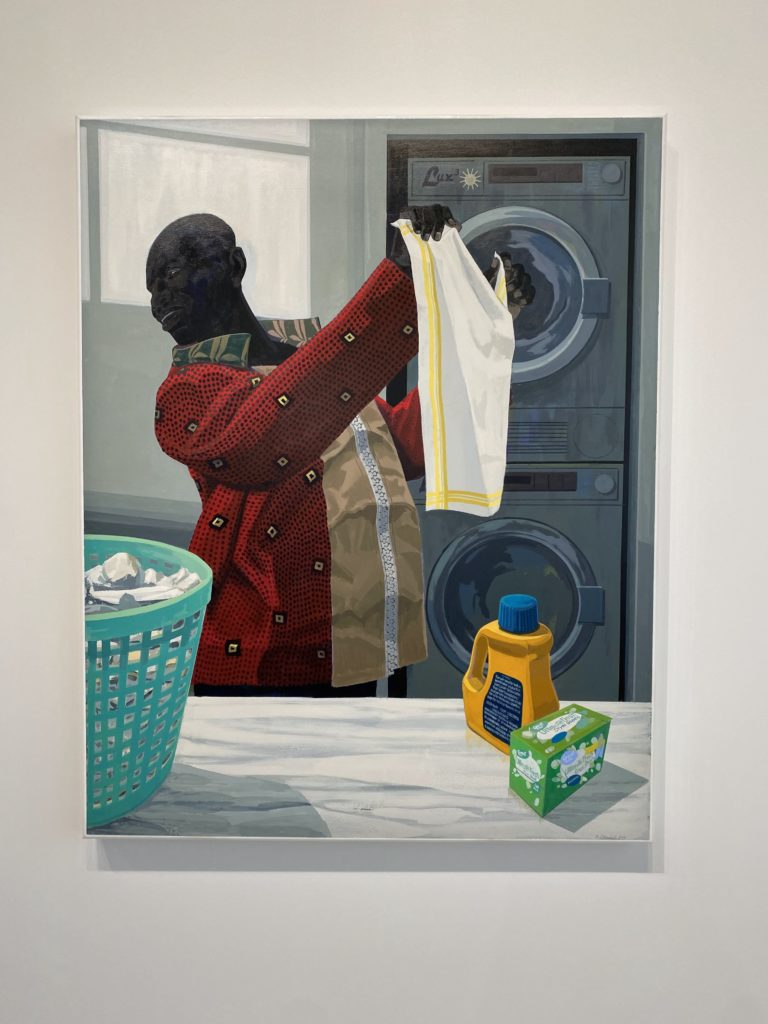 It took several times to get through landmarks for Pinault to renovate and create the new Bourse de Commerce. Tadao Ando created a concrete cylinder inside the building, highlighting the internal dome. It is a magnificent and an excellent addition to the Parisian art landscape.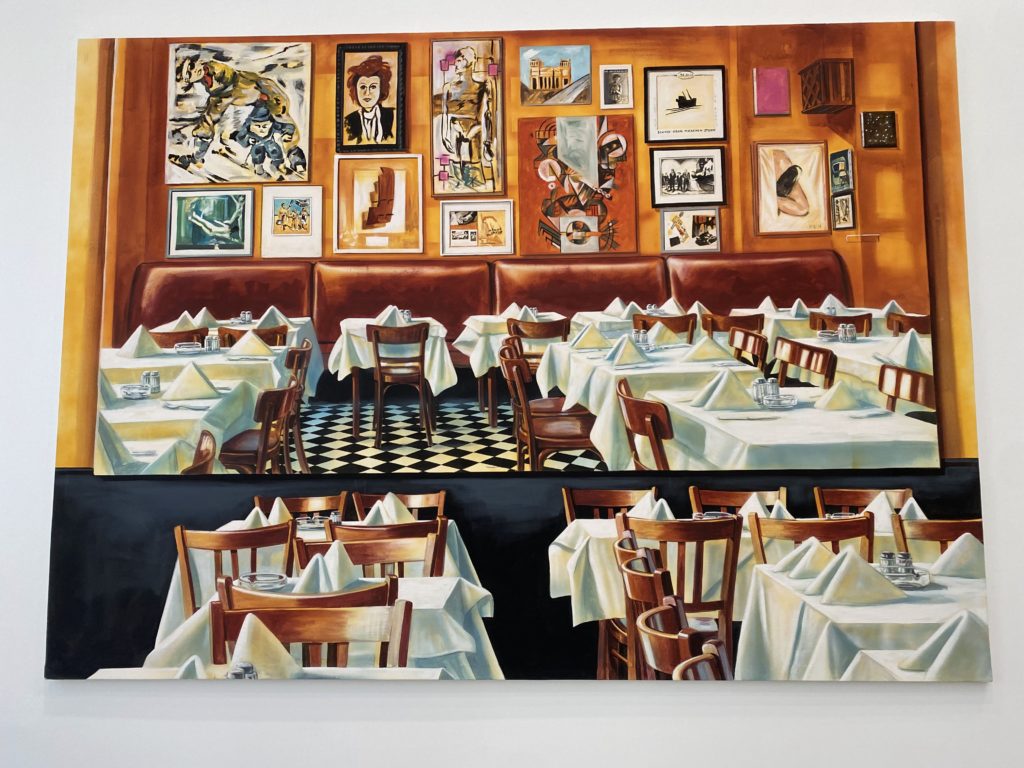 There are several galleries on all four floors. Urs Fisher, Kerry James Marshall, Cindy Sherman, Martin Kippenberger, Thomas Shutte, Louis Lawler, and Martha Wilson are just some artists who have a home here. It is tres magnifique!
The entire area has transformed over the last few years. There is the new Cheval Blanc, a stunning new hotel. Also, the renovation and reopening of the Samaratine Department Store. I wanted so much more from this store. Is it just impossible to create a different retail environment? Nothing has changed from the 1980s when I worked in retail, except everything is shinier. Alas.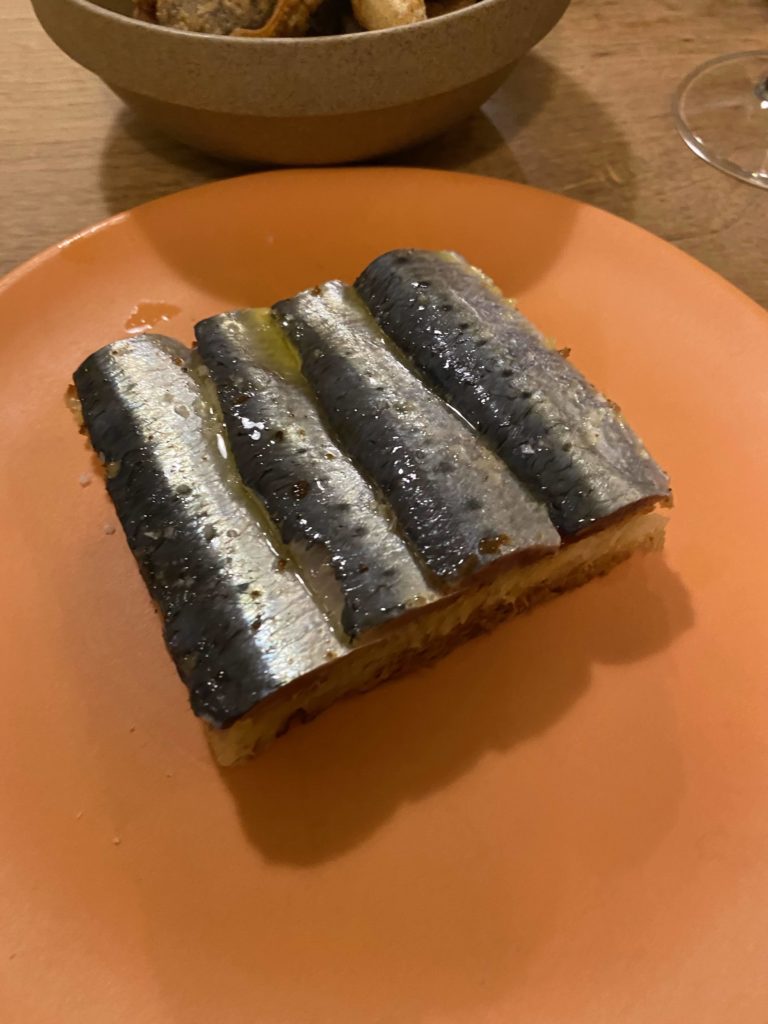 Dinner was also a fave, Le Servan. These sardines were perfect—a toasted slice of brioche buttered with sardines on top. Always delicious.
Kind of a perfect day in Paris.