February 8, 2022
Big Business vs Community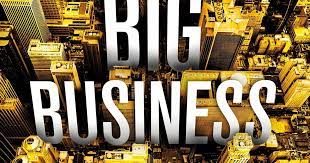 We were back up in Utah, and Vail Resorts has still not opened a handful of lifts.  The ski lines are long, and the grievances and anger are just starting there. The bottom line is they are pissing off the community.  Getting back that trust will take a long time.
Many people out here, like ourselves, own a house and only come so many days a year to ski. They are happy to come, buy a seasons pass, tax their taxes, hire people to help in their homes from cleaning people to ski instructors to chefs, and of course, eat in town and keep their refrigerators full. All of this bleeds into the economy of the community.
Vail Resorts decided to please Wall Street by reducing the rate of their "Epic Pass" to roughly $500. They have a limited supply. I am unsure what the number is, but they sold out quickly. It costs $200 for a day pass so $500 for the season is a steal. What that has done are created packed mountains. There could be a more equitable way to do this. Like there are always opportunities for NYers to get inexpensive theater tickets. Vail could have charged $1000 for an "epic pass" and sold just as many but had enough cash to hire people at higher hourly rates.
Right now, nobody is happy. Big business has to be more thoughtful about the communities that they play in. Park City needs to think about more mixed housing, with access to the ski resort, and Vail needs to do their job to hire more people and get the entire mountain running. These parts create a better economy and a happy balance for business. Now everything is off-kilter, and Vail made this mess.
It will be interesting to watch what shakes out over the rest of the ski season, but for now, there are multiple lessons to be learned, particularly on creating communities where anyone can live. Forty years ago, someone could work the mountain and raise a family here. Not anymore. As much as Vail Resorts sucks, where is the state and city in these negotiations for a better future in Park City, not one where the puppet master is a large publicly traded business that doesn't give a shit about the people who live there.
A wise saying is, "don't shit where you eat." Vail Resorts should take note.