February 14, 2022
Out for the Count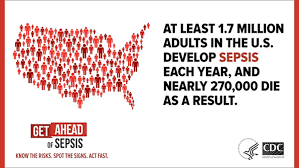 If you were wondering where I have been for the past week, I was out for the count. A chain reaction of infections accelerated through my body, creating sepsis, putting me in the hospital for four days. Not something I'd wish on anybody.
My first experience (and there have been more) with hospital stay was in 8th grade, so as an outsider, it is fascinating to see how far hospitals have come regarding technology. They can take a chest x-ray outside with handheld equipment while you sit in a bed. My doctor in NYC had access to all my records from LA (where we are right now), so that is impressive. And there were other things that technology has touched.
Nurses are in short supply, and private equity has dipped its toe in hospital life, and not surprising the culture of community support system has lost something because of that. Not a good thing.
The only entrance to a hospital is through the emergency room, which is consistent in every hospital as more procedures are done in doctors' offices.
The food is still inedible, which makes no sense. A hospital, which is supposed to treat you back to health, should have healthy, delicious food. If they can't do it internally, then sub it out.
As a whole, the care was fantastic. I won't be taking on the world anytime soon, but that's ok—time to reflect and nurse myself back to health. More posts will soon be arriving in the days to come.