March 3, 2022
Mexican Salad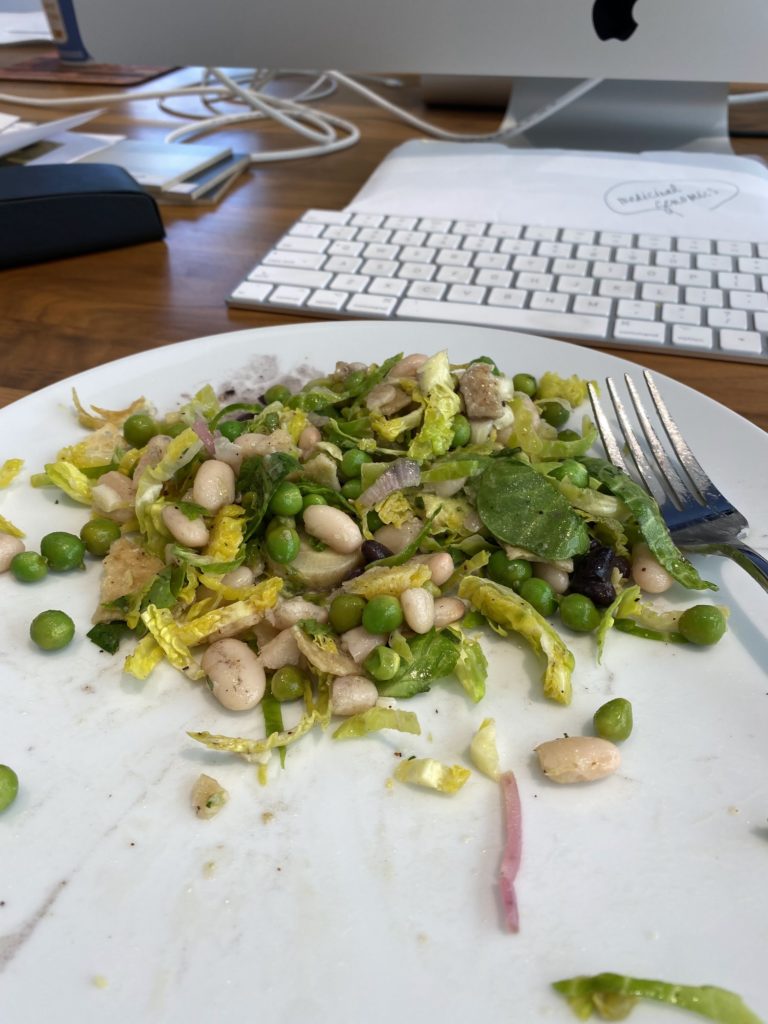 The farmers market in Los Angeles is starting to flow with incredible produce. There are also a few stalls that sell their own products from yogurt to salsa to mozzarella. As always, I find it hard to restrain myself!
We had friends over for dinner and concocted a salad based on what I picked up at the Mar Vista Farmers market. It was a score, and had leftovers for lunch the next day. That is when I finally took a picture.
Shaved Brussel Sprouts
Fresh peas (blanched)
Hearts of Palm sliced
White Beans (already cooked and drained – these were seasoned a bit from the farmer
Pickled onions chopped (just a handful)
Chopped cilantro
Crumbled tortilla chips
Put all of this together and mix with a spicy lime chili vinagrette
3 tbsp. fresh lime juice
1 tbsp. apple cider vinegar
1/2 tsp. chili powder
2 tsp. maple syrup
1/4 cup olive oil
salt for taste
Mix thoroughly.
I separated everything out and tossed right before dinner. Served with pan fried shrimp, sliced avocados, corn tortilla quesodillos with Cojita cheese and roasted cabbage leaves. Delish!! Just need a few shots of tequila for an added bonus.