March 21, 2022
Some Cannabis Rules and Regulations Drop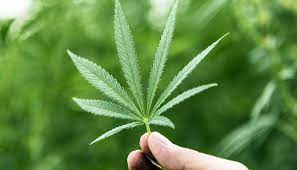 All those trying to get into NY's cannabis businesses paid attention to the rules and regulations that were dropped last week. I know because I am one of them.
The rules and regulations are part of NY rolling out the cannabis business. Only 100 licenses dropped with strong social caveats giving significant opportunities to formerly incarcerated people who had been in jail for weed. That person will own 51% of the business and partner with someone who owns at least 10% of a company that has been profitable for two years. They can not sell the licenses for four years. The state is stepping up and providing real estate for the winners. There is also a $200m fund to help these entrepreneurs.
I give Hochul a tremendous amount of credit for this. She did the right thing. What a breath of fresh air. And she didn't dawdle.
I believe there is a massive opportunity with the second traunch of people. Like me, those are the people who want to apply for a license. I figure they will drop a few hundred thousand the next time around. There need to be some provisions that could help unite all parties from the big companies and wealthy people, like me and the first 100 and the people in the middle. Get rid of the real estate piece.
The real estate provision is supposed to be that you must have locked down three spots before applying. It is costly to do that. Give people a year to lock down one piece of real estate, and then a certain amount of time for the second and third, or lose the license or licenses. It is expensive to begin a cannabis store.
For people who can open immediately because they have the cash, make each of those owners mentor the first 100 dispensary owners. Create relationships. I have talked to a few, and they said they would love that. It is a win.
The last, and possibly the most important, is that each dispensary license must have some social give back for the people and families whose lives have been destroyed from the war on drugs.
Everyone has to win here. This is a real opportunity to grow a new industry right from the start. Nothing is perfect, but we need the cannabis industry filled with the faces of women, men, Black, brown, Asian, BIPOC, LGBT, previously incarcerated, and all different backgrounds and religions with some deep and some not so deep pockets. After all, isn't that what NYC is all about?