March 23, 2022
Who Are You Related To?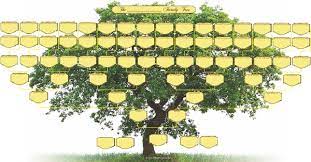 23andme launched fifteen years ago. There were some bumps in the road, but they prevailed. It turns out that taking DNA and telling the consumer everything about themselves is a no-no. Regulation is a bitch.
The good news is the FDA agreed to let consumers know about ten medical conditions, including Parkinson's disease and late-onset Alzheimer's disease. I am assuming the amount of data they are collecting is mind-boggling.
As a consumer, I always wanted more. I fill out the studies, but I don't get much from it except something to pique my curiosity. Maybe as more jump on the bandwagon, the company will move into the next phase. What is that?
The other day I got an email telling me I have more relatives. I was idling, so I dug in. There are 61 pages of people related to me. Most are distance cousins but still. It certainly makes you realize how deeply connected we are.

We have relatives on my Dads side of the family that we haven't talked to since I was seven. My cousins were 4 and 6. They could be eating dinner next to me, and I wouldn't know it—crazy shit.
I admit this part of me just out of sheer curiosity that they would pop up in my 23andme box. Technology is changing every day. I hope one day we are all comfortable with sharing our data. It would change the world, particularly when it turns out we are all probably related.