April 20, 2022
4/20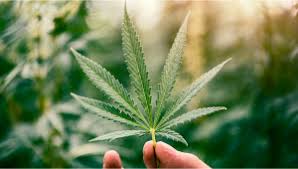 For all you cannabis fans, 4/20 is a day to celebrate the plant. Take a puff, eat an edible, whatever rocks your boat. Yet, we should all reflect on how far the industry has come and how many people's lives have been destroyed to get here.
I never understood why cannabis wasn't legal. The data is clear that cannabis has tremendous benefits that we are only beginning to uncover. As a new industry, the numbers speak volumes. The taxes collected in many states prove how much Americans like to smoke weed. How much weed is sold across the country, is mind-blowing even though the weed business continues underground and NY has yet to unleash this monster business.
As for alcohol, I have never seen someone so stoned that their eyes roll back in their head, and they need to get their stomach pumped.
Matt from the Green Paper, a worthy daily read, laid out how a world without alcohol highlights alcohol as the worst drug. Fewer car accidents, reduction of disease, less domestic violence, and other long-term health issues. Bottom line, cannabis is a much better product for attitude adjusting. The lobbyists picked the wrong drug.
Another daily read is Marijuana Moment, and the name says it all. It is incredible how quickly things have changed. Change is happening, and it is long past due.
So partake in the day. Light up a big fatty on the streets, acknowledge that cannabis is here to stay, and as much as I enjoy my vodka martini, I realize that cannabis is a better product, and it is finally here to stay. The narrative has a ways to go, but time is on our side.