April 12, 2022
Back in Paris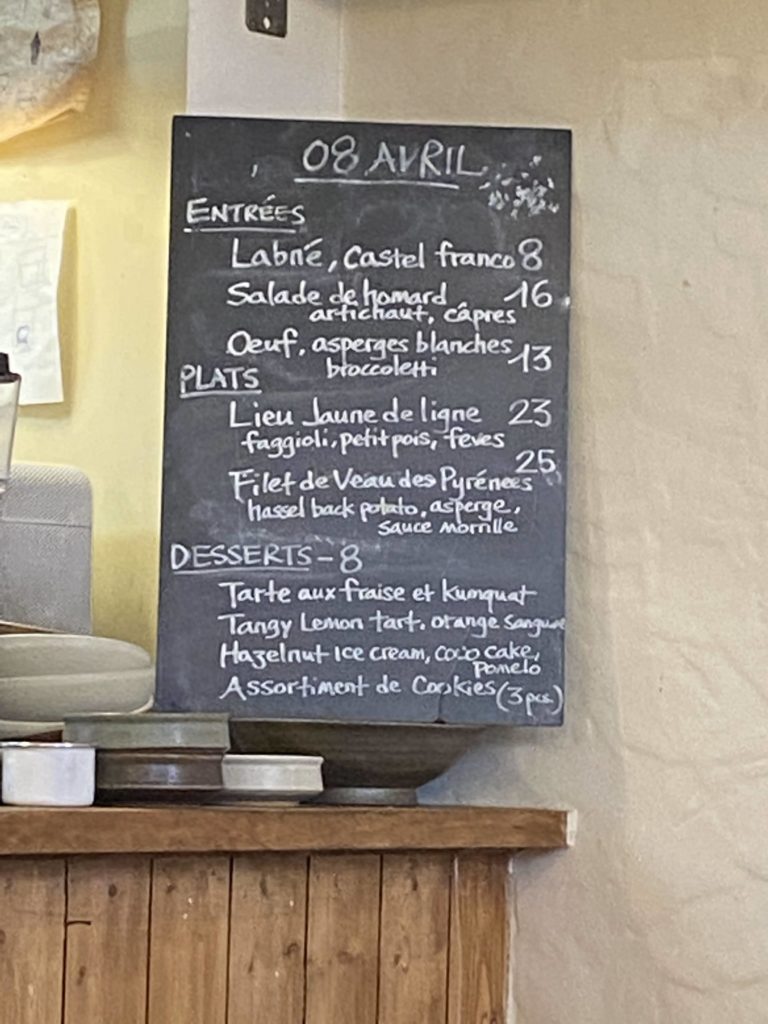 It is so lovely to be back. It poured the first day, but getting to Mokonuts for that first meal is always essential. Their 8-year-old daughter was there, making us feel like we were having a meal at their family home. Truly delightful.
It is incredible what comes out of the kitchen. Every day is a bit different based on the ingredients.
The labneh always makes an appearance and is the perfect backdrop to everything—salad with white asparagus, a little broccoli, and a warm oozing egg mops it all up.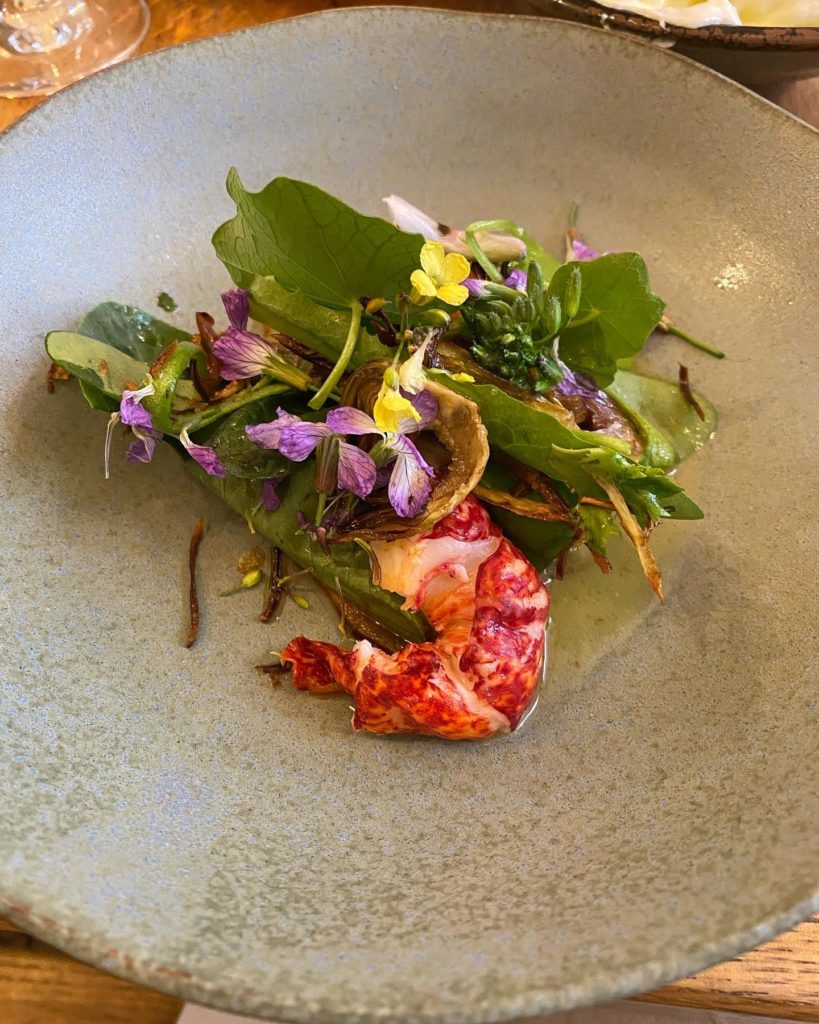 Lobster salad extraordinaire.
The plates, one of fish and the other beef, but the star of the show were the potatoes. Tiny potatoes, thinly sliced, left whole, and then roasted until caramelized. Melt in your mouth deliciousness.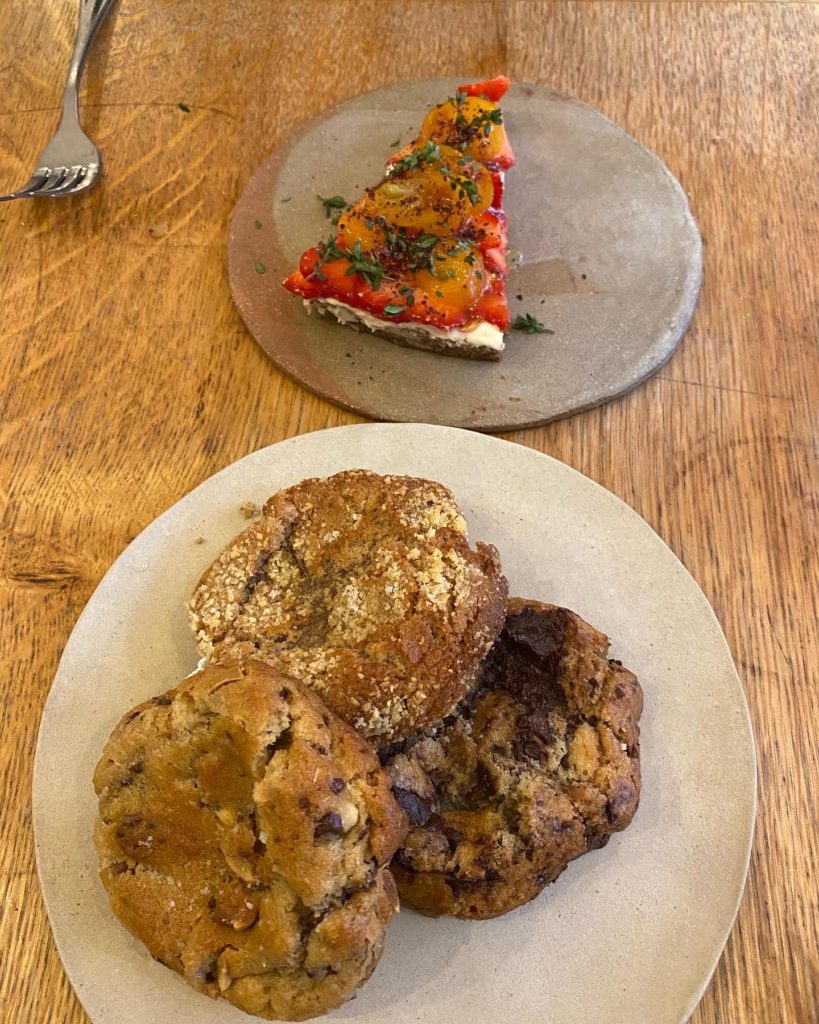 And, of course, the cookies. The strawberry tart is just an added bonus.
The rain held us back from any other significant activities but not a bad start to a few days in Paris.