April 15, 2022
Sunday in Paris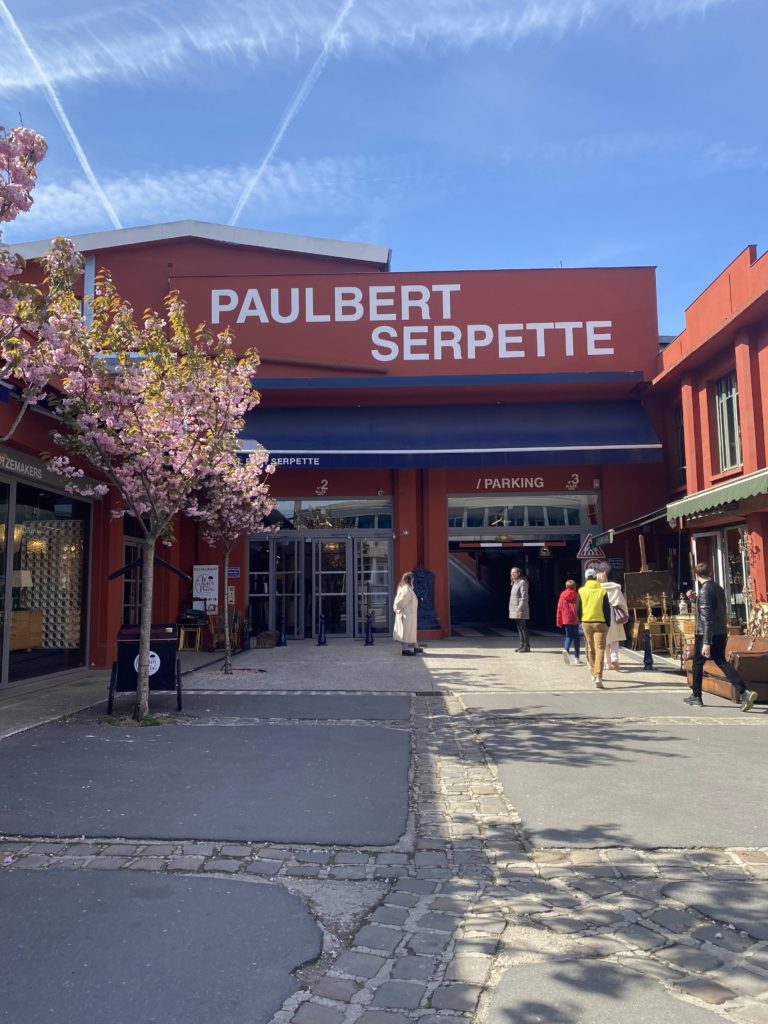 The best thing about Sunday in Paris is strolling around Paul Bert/Serpette flea market in the morning. I have been countless times and always find something worthy of purchasing, and of course, haggling.
I adore how civilized the whole place is. There is a restaurant inside the market that serves all the gallery owners. Most eat with their friends across the way while drinking a glass of wine. Business doesn't stop; it just slows down. This piece is so random and that is what makes the place so fun.
Unclear why but my favorite lunch place closed, so we ate at the spot that services the galleries. Always good.
There was an art show in the tent erected for shows since the Grand Palais was closed for renovations. This show didn't inspire me, but it was fun to go. I wonder if they will keep it up after the museum reopens.
The park shadowed by the Eiffel Tower is always good. I believe they are upgrading this park in the years to come.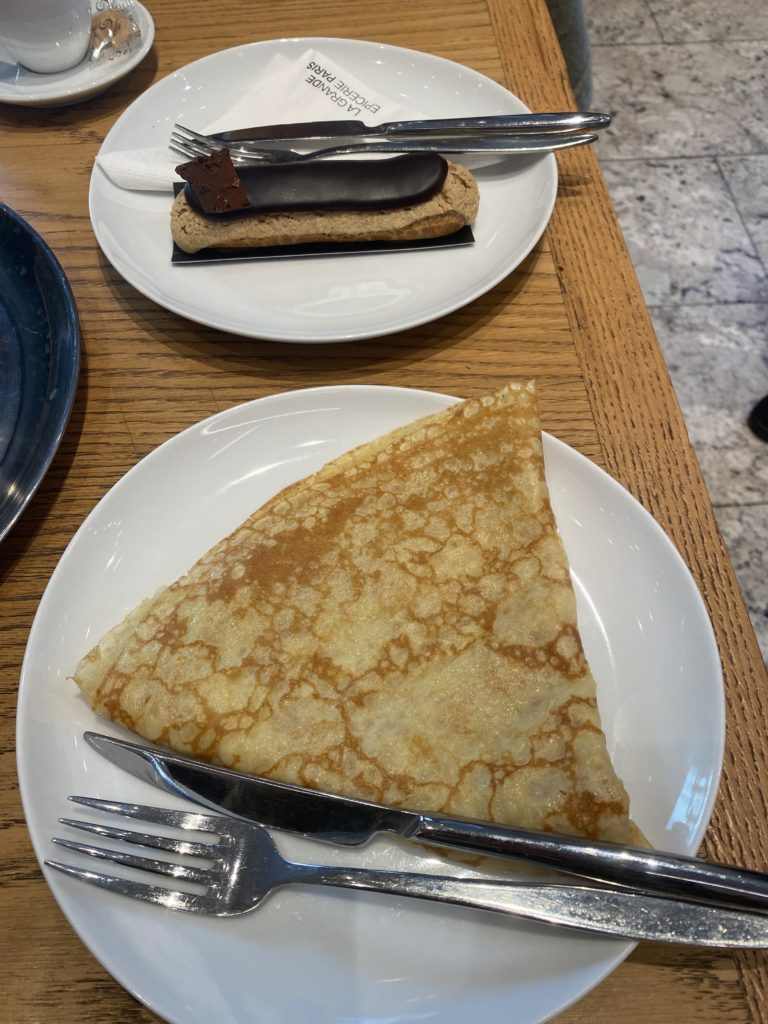 Needing a sweet, we knew that Bon Marche would provide. A must when in Paris.
The hardest thing about Sunday in Paris is where to eat dinner. Few spots are open. We had planned on going to Double Dragon, no resys, so we didn't realize it was closed for renovation. We walked into one of my favorite stores across the street from Le Servan, where they carry my favorite sardines, including wines, cheeses, sweets, and other savory condiments. I would love a store like this in NYC. They have them in LA. The liquor lobbyists have kept that old-school liquor store, although much is changing in the post-Covid world. The owner and her friend attempted to help us find a spot for dinner. Not easy.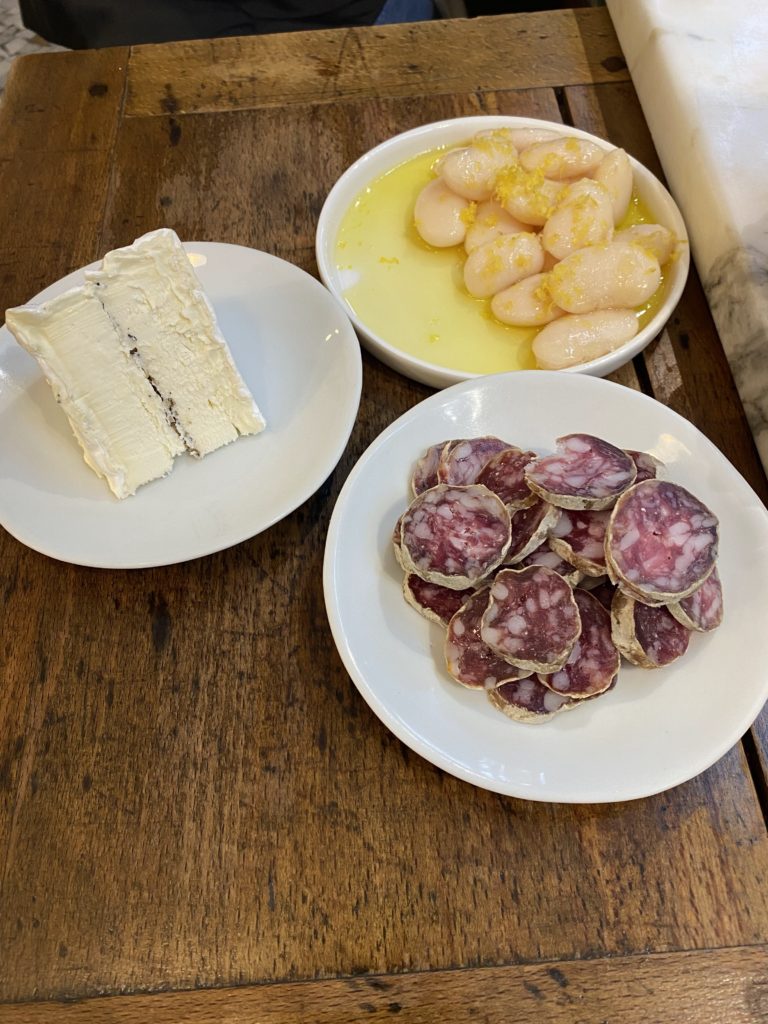 In the end, we opted for wine bar action. La Buvette is one of the first natural wine bars in Paris. Small and charming. The Gigante beans never fail to disappoint. They must soak them for days before cooking. The beans melt in your mouth after soaking in olive oil and just a bit of lemon zest for bite. So good.
We were still a bit hungry and went back to the 6th for another drink and a bite at Cafe Flore before bed. Best diner ever. I have never been for anything but breakfast which is always a must.