August 9, 2022
Lil' Birdie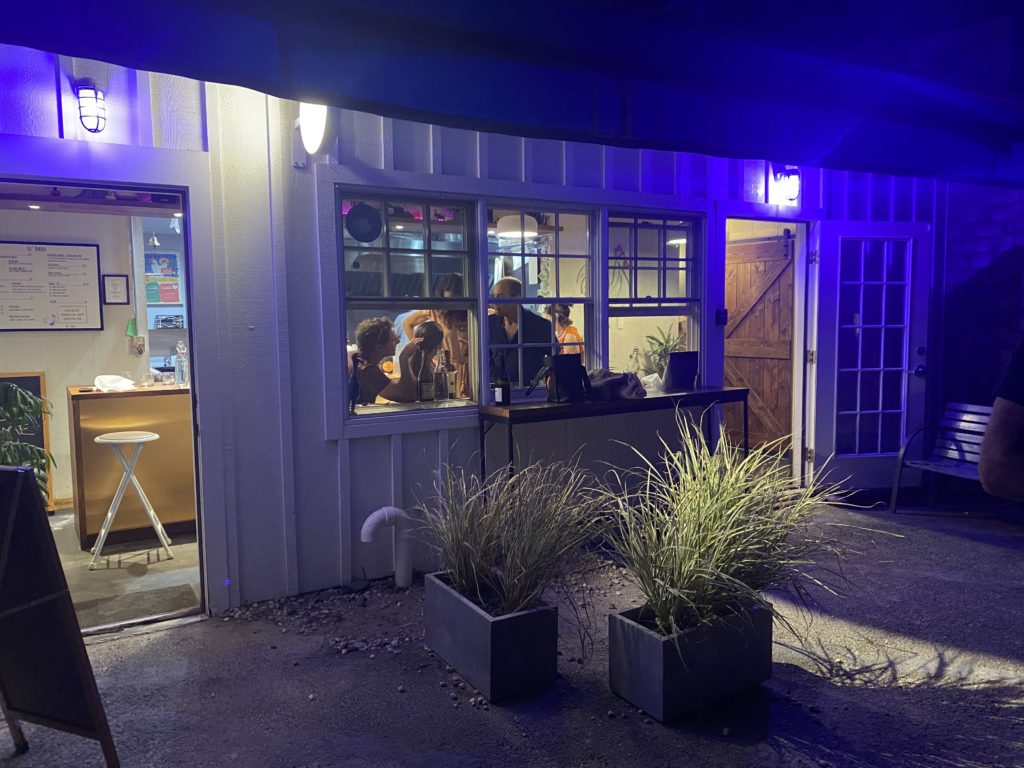 On the east end of Long Island, summer is the busy time when many places make most of their money. It has changed over the years after 9/11, when many people moved out here full-time, and once again during the pandemic. Now that people do not have to be at work 5 days a week, there are many people parking it for much more of the year. It is good for the community and certainly great for the restaurants.
Alexis Krisel and Kye Vatash both worked in the restaurant world for years and are both Wesleyan graduates. Life changed, they met and opened Lil' Birdie in Sag Harbor towards the end of last summer. The concept is a fried chicken sandwich shop, a spot to pick up a quick lunch of a just-made sandwich.
Twice a week, they close down the intimate "shack" and do private dinners. We had the pleasure of going to one last week with friends.
Krisel, who grew up in Paris, has worked in the restaurant world for years, grabbing a Michelin Star in his earlier days. He doesn't do alliums and can whip up a non-dairy or vegan meal too. Unclear what was vegan, but I know that when you eat clean, you don't feel like you have been hit with a hammer the next day.
We began with burrata with grilled peaches & brioche.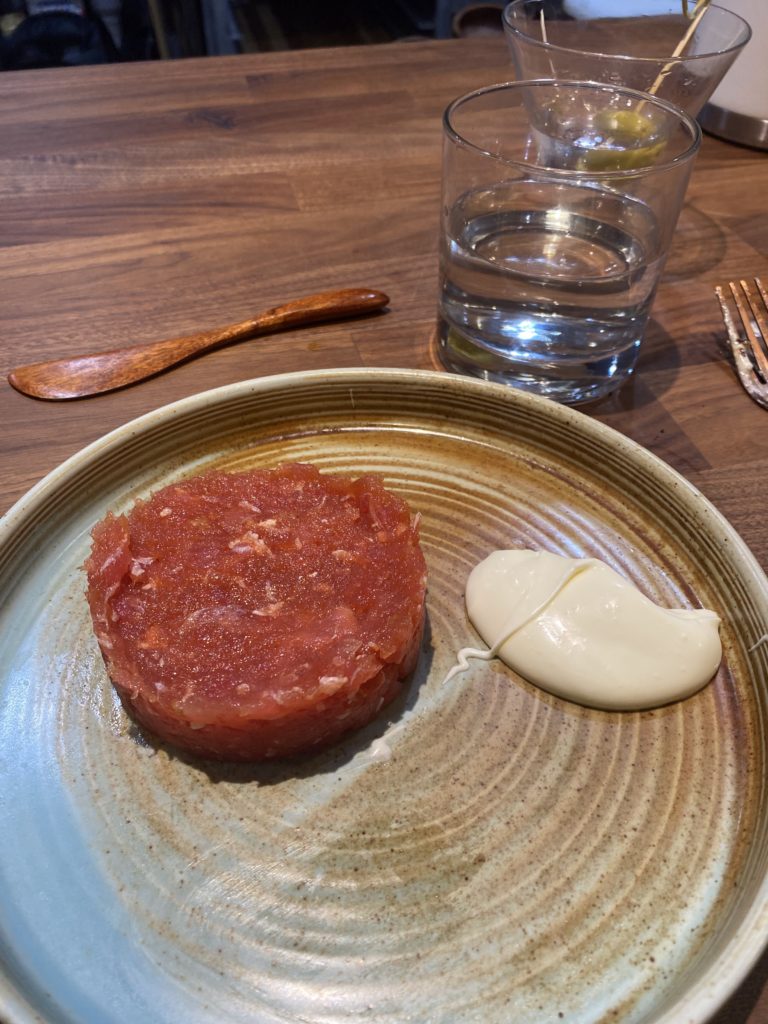 Tuna tartare with szechuan chilies & creme fraiche.
Fresh pappardelle with summer peas and mint.
Seabass with cauliflower and leeks.
Sea salt and vanilla gelato (made from oat milk) and carrot cake.
And the zeppoles were a serious added bonus.
A seriously fun, intimate meal. We ate, we talked, and we hung out outside and inside. Not surprising to see more chefs making their marks in spots outside top urban cities. And – BYOB! No doubt we will see more to come.