August 4, 2022
Why Can't Real Estate Leaders See The Future?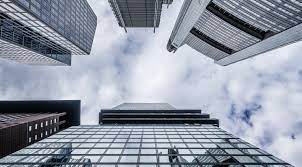 I keep thinking about Penn Station's redevelopment. The negatives are beginning to outweigh the positives. There is no doubt that the neighborhood needed some love. The draws are Madison Square Garden and the new Moynihan Station. The most significant property holder is Vornado, who will be given tax deductions for their construction. I realize that makes many cringe, but someone has to build it, someone has to own it, and there needs to be incentive to do it. The question we should be asking is can we incentivize them to do it, right?
The pandemic has changed many things; one of them is the hours spent in an office. People have shown that they can get a lot done no matter where they park their tush. It changes the game. Being in the office is excellent for projects, bonding, random conversations, last minute brainstorming, but it isn't necessary five days a week. Less commuting (aka that is good for the environment), the ability to be there for the kids and family, flexibility in travel, honestly, the list is endless. People are not taking jobs where they are told they must be in the office five days a week. Think about that. It empowers people to manage their own lives as they should.
Back to the Penn Station area. Here is what is being developed—ten new buildings with 18 million square feet of office, retail, and hotel space. Only 1800 apartments, 648 are deemed affordable units, and eight acres of public space. The only thing in here worth keeping is 8 acres of public space.
What is the point of building that much office space when office use is declining, and 120 million square footage of office space has remained vacant since June 1st? We are not going back to the world we once lived in. We are evolving into a working world that is better for all of us except the real estate developers of commercial space.
The city should have voted this down. Vornado should use this opportunity to look to places like Austria. Sixty percent of Vienna lives in public housing. Or Belgium, Brussels, Denmark, and even Canada. The best and brightest architects are dying to rebuild public housing. The opportunity is tremendous. Not only to build more affordable housing but to change the narrative around it.
We should also be building carbon-neutral buildings. We built Frame Home, the first carbon-neutral cross-laminated timber apartment building, with Frame Work, a co-working space on the ground floor. We saw the future; why can't the largest real estate developers in the city see it too?