September 28, 2022
High Line Art Dinner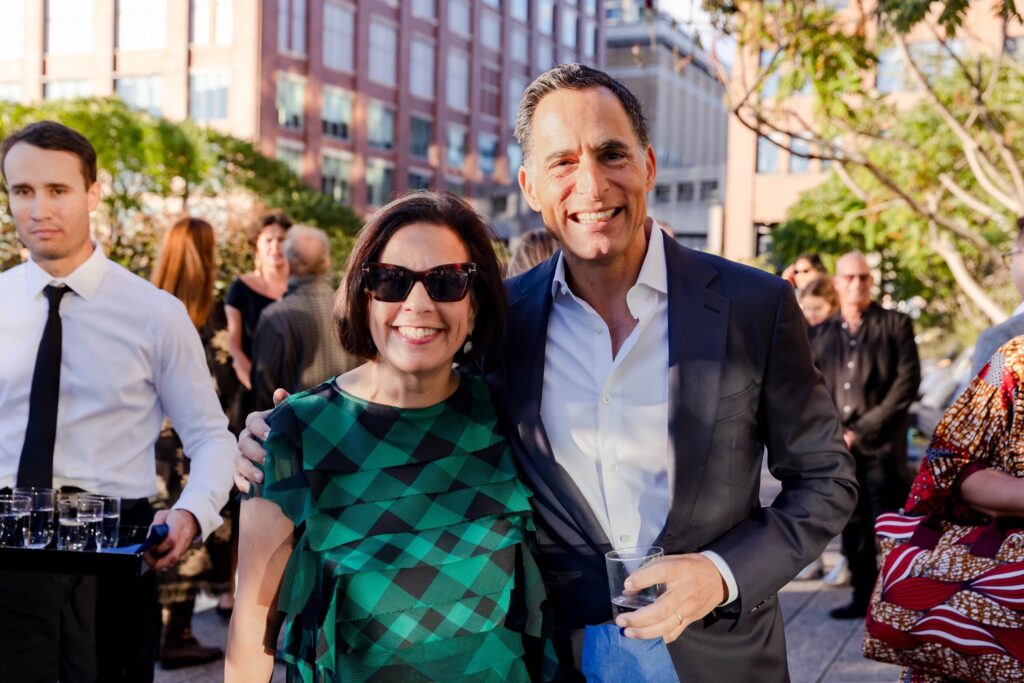 The High Line puts on two barn-raising dinners a year, the annual event and the art dinner. This past week was the High Line Art Dinner. On the one hand, I don't love these events, but on the other hand, I do love the gathering even though I find myself lost on who to talk to at most of them. (Above is Mario Palombo, the Chair of the High Line, and me)
We walked the High Line, got a drink, mingled a bit, listened to five women singing archipelago, and then sat down at two long tables forcing each group of six to chat with others. I had the pleasure of sitting next to Alan Van Cappelle, the next ED of the High Line.
Over the last six months, I sat on two committees to choose the next head of the High Line and the Fund for Public Housing. The High Line is replacing a co-founder who came back to run the organization for the past five years, and the other co-founder jumped in when he left, but he wasn't coming back full-time. The High Line was forced to find a replacement; it is time to create new goals as it integrates into Moynihan Station.
The Fund for Public Housing is essentially starting from scratch. A volunteer was running the organization, and before that, nobody for almost a year when the head of NYCHA changed hands. It wasn't pretty, but this Fund has so much opportunity.
Big difference. Different heads with different agendas with other goals, one to evolve and one to grow. Each organization ended up hiring fantastic people. For the past three months, I have worked closely with Alex Zablocki, the new ED for the Fund for Public Housing. Watch out for this young man; he is intelligent, street smart, driven, charming, has a great aura, and truly cares. What he has figured out in the past three months is a sheer delight. Watch Alex; he is going somewhere.
And then, at the High Line, Alan VanCappelle is taking over the reins in two months. He is also intelligent, street smart, driven, charming, has a great aura, and truly cares. I feel confident that the High Line is in good hands on multiple levels. Sitting next to him at the High Line Dinner, I was delighted to talk about his vision.
New blood is essential. There is a time in each organization or company's life when although not easy to do, bringing on someone new with a sparkle in their eye who is excited about the opportunity at hand is essential to organizations like the Fund and the High Line as both continue to make an impact on NYers and the city we love.