September 14, 2022
Paris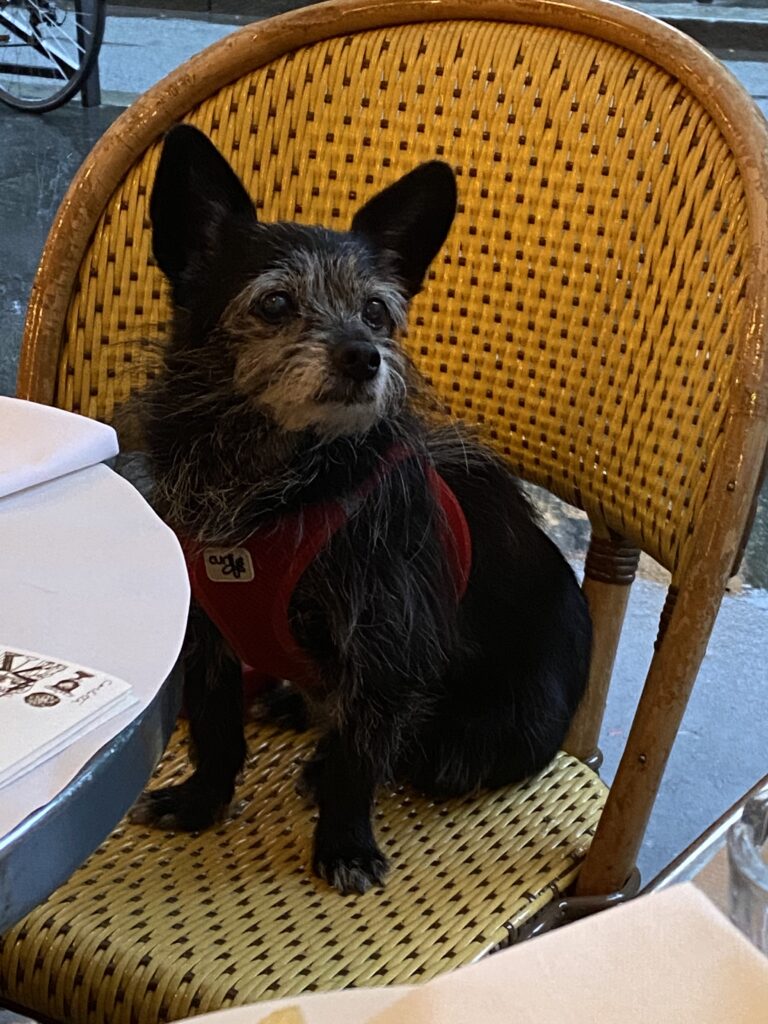 When I came to Paris for the first time, I thought I had died and gone to food heaven. Everything was delicious, no matter where we ate. This was way before the food revolution. 
The food has not wowed me the last few times I have been in Paris. Some spots are like returning to an old friend, while others feel stale. Just like the states, old spots are sticking with what worked. I wish they would force themselves to recreate more often. I get it; it's hard to do that.
I am finding the best food in Paris is coming from old-school spots bringing in new chefs to recreating classic dishes or ethnic cuisine from newcomers wowing us with their cuisine is the star, not the atmosphere.
I walked over to Le Square Trousseau. Took a seat outside. I ordered a pretty good martini to start.
Some radishes, bread, and butter, courtesy of the restaurant.
I had the perfect artichoke with a mustard vinaigrette dip as an appetizer. It could have been my whole meal.
But I had more. A spatchcocked petite chicken crispy yet juicy with a lemon butter sauce. Insanely good.
The fries were just perfect. Thin, crispy, flavorful, and hot.
I could dive into some cheese and dessert, but I have hit the spot. It might have been what we have all been craving all along. Simple, delicious favorites.
The furry friend above was my friend at the table next to me.