October 31, 2022
Back in Paris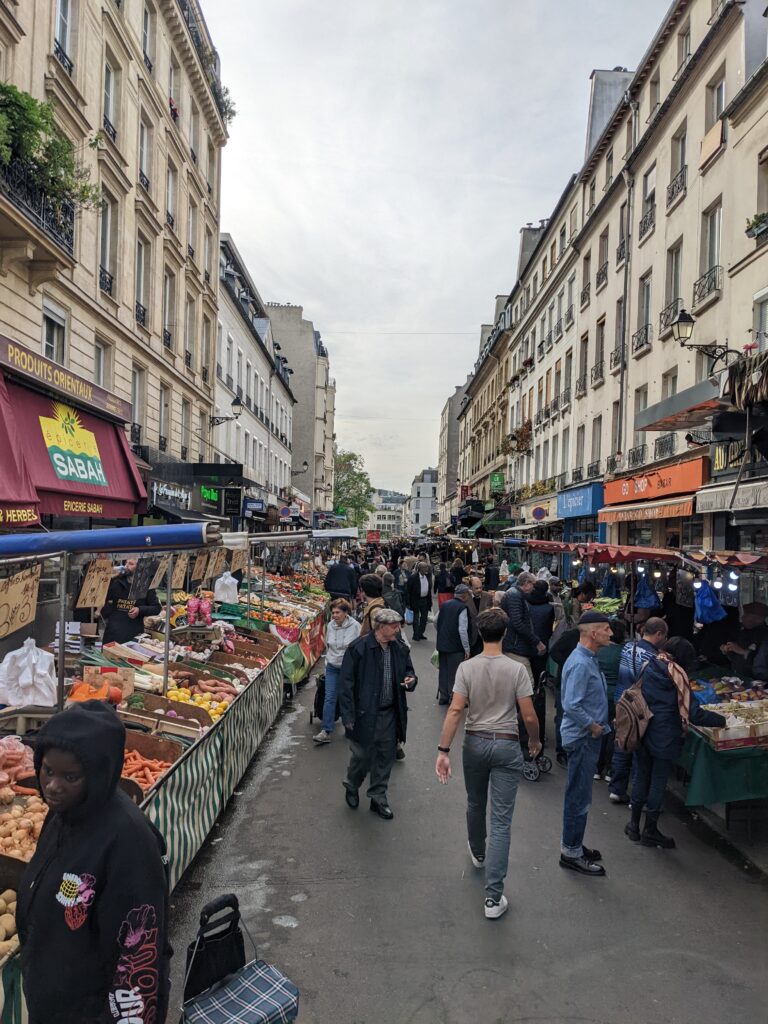 Paris never fails to inspire and relax me at the same time. We have been hanging our hat in the 6th, and after years of discussing, we finally leaped to the 11th. For us, this is a game changer.
We did a bit of the stroll and cafe sit on the first day. No other city gets the cafe hang better than Paris.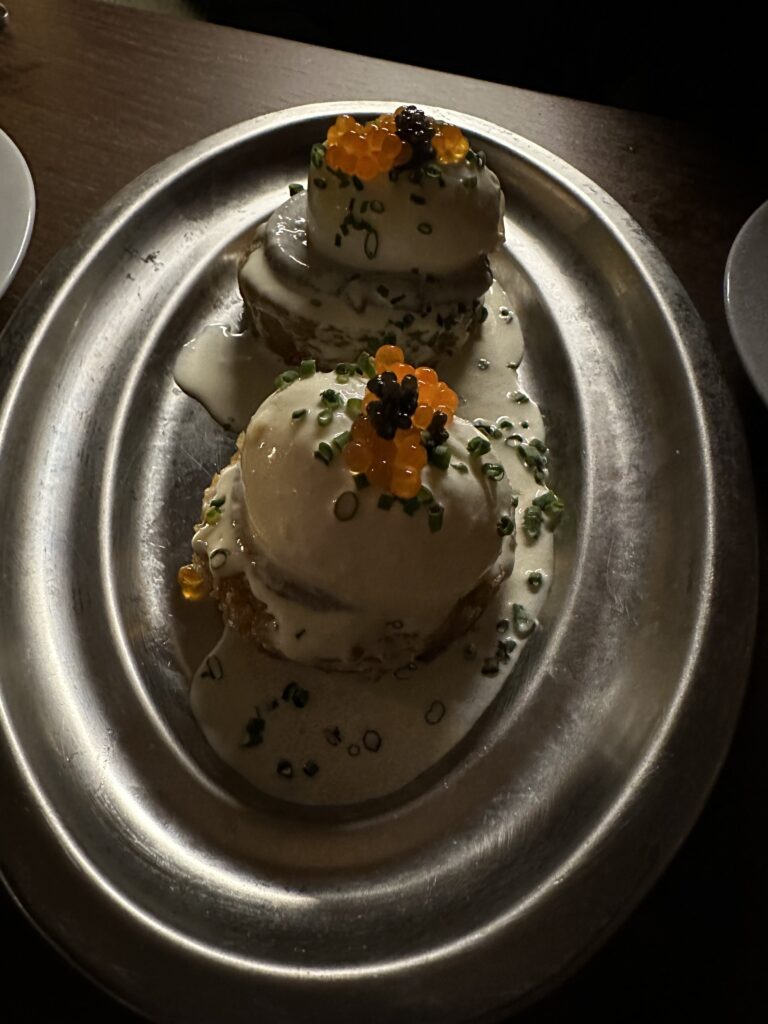 Our first-night dinner was a Le Collier de la Reine. A little eggs benedict with caviar.
Afterward, to stay up as late as possible, we strolled into Mary Celeste for a nightcap before walking home. We returned the following night to eat every dish on the daily changing menu.
On Sunday, we went to the flea market, one of our favorite activities. Never fails to excite. Here are some of the highlights.
This couch.
This table.
This audio machine. Insane!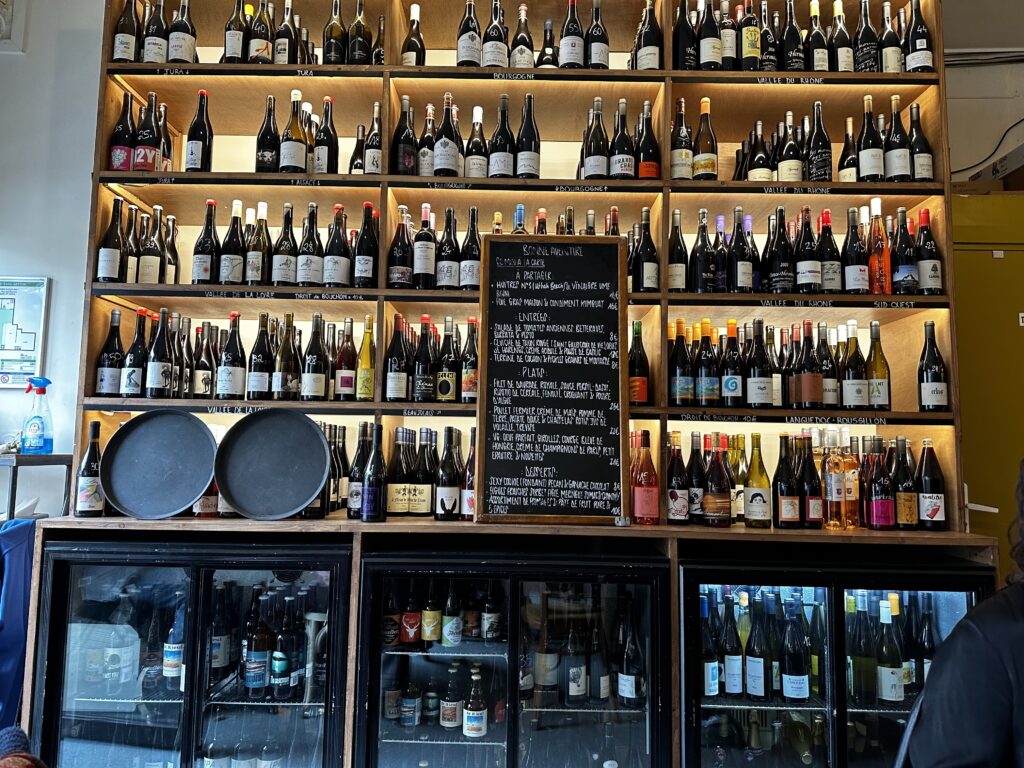 The best new find is Le Bon Adventure. Our friend had been here and went the week before, so he had already sussed out the situation. The two spots we used to frequent were never that good and one closed during covid. The vibe and food at Le Bon Adventure are perfect. I could eat at a spot like this every single night. It is a wine bar. Take a look at the wall if you do not want wine by the glass, and make your bottle choice. Then they put it in the "chill" if you choose white. We should all have a "chill."
We shared everything. It is a toss-up on which plate was better. Foie gras with an apricot jam that almost tasted like a marmalade. Foie grois is so decadent and delicious. It was perfect with a hunk of warm brown bread with an intense crispy crust. The tuna tasted like a toro that had been lightly marinated in something melted in your mouth—surrounded with dollops of caviar and creme fraiche. Need I say more? The beet, tomato, burrata, and light pesto sauce were slam dunks.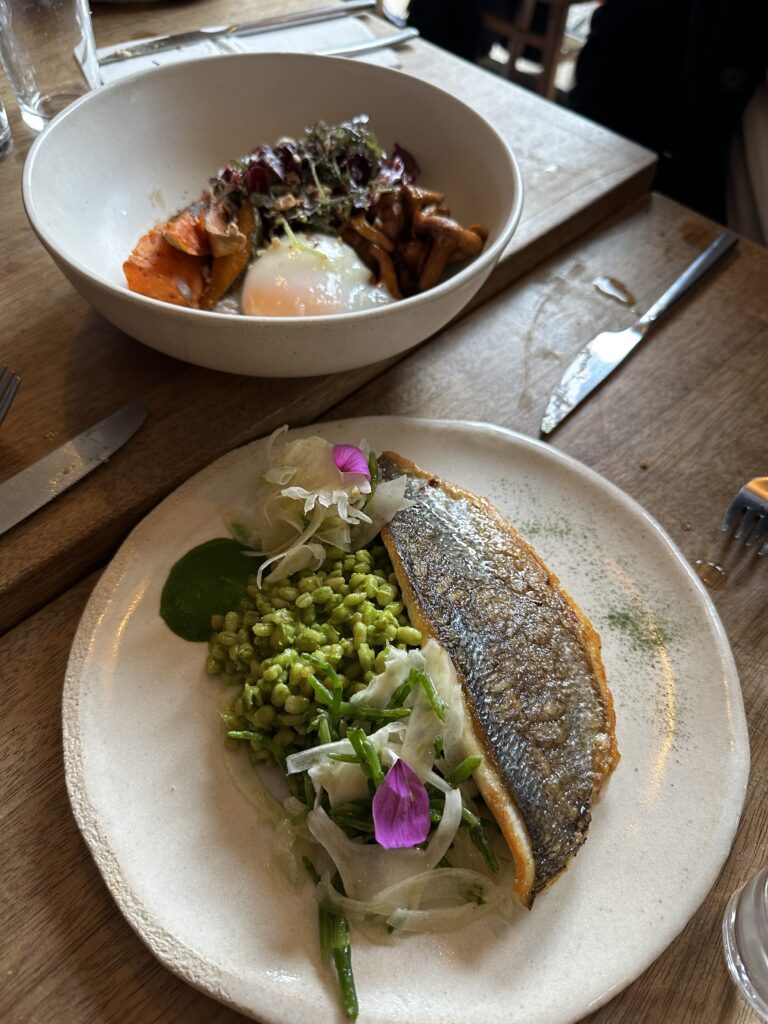 The mains were a poached runny egg with caramelized chanterelles and cabbage. It was as if we were eating a rich mushroom stew. Simple grilled fish over winter berries with thinly sliced fennel.
The plates, the presentation, the size, the combinations, a seriously perfect meal. We are going back again next Sunday!