November 7, 2022
Food, Food, Food, and Paris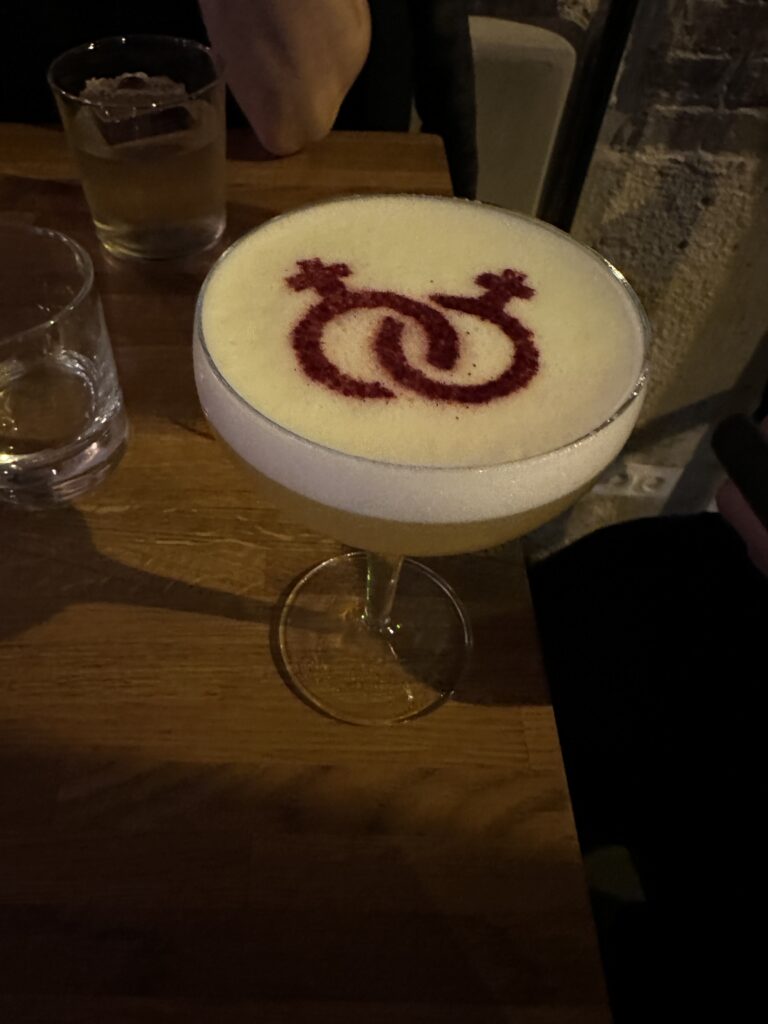 The food program these last few days has been insanely good; tough on the waistline but inspiring and so damn good. Before we headed out for dinner, we met up with some people that we knew from different walks of life who happen to know each other at Dirty Lemon, an adorable cocktail bar in the 11th. Definitely under the "small world" category. A super smart group of people who started in tech in the very early days. More on this crew later.
Let's begin at Laia. Laia is tucked behind an old distillery in the 11th. The food is eclectic, mixing Southern France, Italy, and Spain. Definitely a Spanish vibe in there. The natural wine program here is excellent too. We had empanadas and a simple mullet fish ceviche with thinly sliced fennel and dill oil.
The dinner was also top, but the dessert hit multiple high notes. A crushed nut crust with a fig pastry cream, fig and rosemary compote, and classic ganache. Wow.
Sunday, we returned to the Flea Market, consistently every Sunday when we were in Paris. We also returned to Bonne Adventure. It is just so damn good there. Grilled lamb with freekeh, chickpeas, roasted carrot, corn cream, and lamb juice. . We also had the foie gras again, I mean when In Paris.
Sunday is not easy in Paris, and many places are closed. We went to Jones. I have probably eaten there at least a dozen times over the years. It has gone from Bones to Jones, and the food has been delicious every time, no matter the chef. I also love the vibe and grit of the place. We started with two appetizers: a puffed pastry tart stuffed with caramelized onions, large melt-in-your-mouth capers, and anchovies.
The second was a rabbit pot pie—tiny pieces of pulled rabbit, sauteed black cabbage, and mushrooms baked inside a crumbly butter crust. We picked the crust off the pan to get each last little bit.
We did two main courses to share, but the stand out was the pork. A loin of pork, made similar to a steak, set over a nduja (like andouille sausage)oil in which the prunes and mushrooms had been sauteed. There wasn't any nduja in the dish but just the flavor. Over that were a few pieces of crispy sage. Genius.
We waddled home and promised ourselves to walk more or eat less—all questionable goals.