November 21, 2022
Gotham.nyc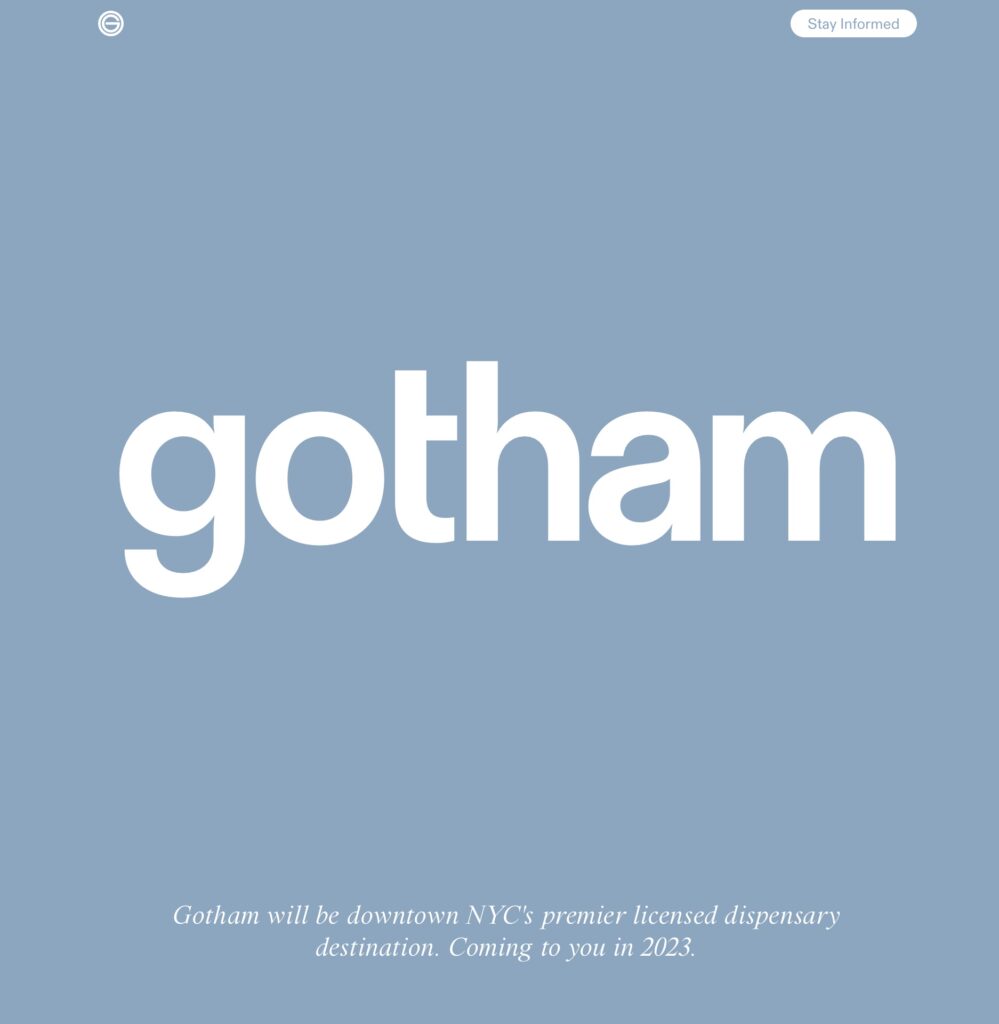 I have had a long career with a variety of different experiences. I began in retail, an experience that I learned an incredible amount from. I was given the ability to run multiple store departments, purchase products from vendors while ensuring profitability was the end game, and oversee and manage countless people at a very young age.
Trends, be it fashion, furniture, lifestyles, food, or economies, have always been something that I held as my guiding light. I enjoy these things at my core, so it is not surprising that I have worn multiple hats over my career. Constantly exploring, figuring out, and then trying new things. It is what keeps me intellectually inspired, and it feeds my soul. I love multiple aspects of business.
About three years ago, I came to a point as an angel investor that I wasn't inspired anymore. I wanted my own business. I still love meeting incredible founders who are building businesses that change the way we live. They are encouraging as humans, but being involved with their business day-to-day became a grind.
And I began to think about what my business would look like. I wondered if this made sense at 60, but my son told me that thinking about it as a passion project changes my mindset—a wise young man. My juices started flowing about what would a retail store look like today. Then I stumbled upon the opportunity to apply for a cannabis dispensary license, and suddenly I jumped in feet first.
Fast forward two years, and I applied for a cannabis license to operate a dispensary in New York State. I applied with Strive, a non-profit organization that continues to blow me away at every turn. They are doing work that I am passionate about, breaking through societal barriers and training people to have meaningful lives and careers. Strive will receive more than 50% of the profits just by partnering with me for this first license, and for that, I am thankful because we had planned on giving a vast chunk of this business back to organizations like Strive.
We plan on hiring people who have formerly been incarcerated and live in NYCHA and giving them healthcare and a piece of the profits yearly. I want to create a new kind of business that financially recognizes the people who work there. It is through building a business like this that I hope we can create a more fair and equitable world.
For years I felt like I was educating myself and going through a process until we applied for the application. I have met incredible people, from my lawyers to the farmers, to the brands, to the other dispensaries in other states. Then I hired a fantastic team of humans and began to know more about cannabis than I ever thought I would. Then things began to ramp up.
Last Friday, I was awarded one of the first dispensary licenses in NY State. I am unsure I can completely describe how I am feeling besides ecstatic. And so, we are building a premier luxury lifestyle dispensary brand that will be opening in downtown NYC on 4/20/23.
If you want to stay informed, please click here and fill in your information. We look forward to having you at Gotham shortly.