November 22, 2022
Returning to Mexico City
I feel like we are wandering Jews, although it does feel good to travel again. There is nothing better than going somewhere to be inspired.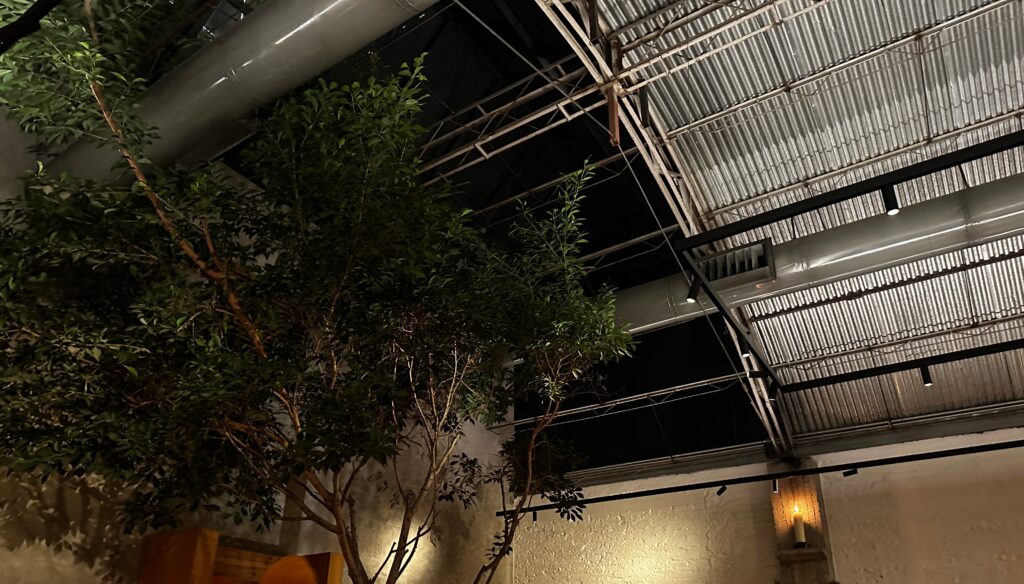 We came down to Mexico City with a few friends to see the opening of Bright Moments, which has been opening in cities around the globe. More on that later. We ate, drank, shopped, and explored. There is such a great vibe in this town, and always something else to see and certainly eat.
On our first night, we had dinner at Maximo Bistro Local. The restaurant is beautiful. As you walk in, there is an open glassed kitchen before getting to the large open room that feels gritty, old, new, and alive.
We began with a few appetizers. Everything here is delicious and unique. Poached asparagus with a pistachio vinegarette was so incredible that we tossed it in, thinking we needed some veggies, but it was one of the best asparagus dishes I have ever had.
The cactus leaves and stone crab stew on top of a tostada over soft melt in your mouth beans with a dried chili salsa is such an explosion of flavors and textures. The sea bass sashimi with olive oil and a soy-ginger vinaigrettte killed it too.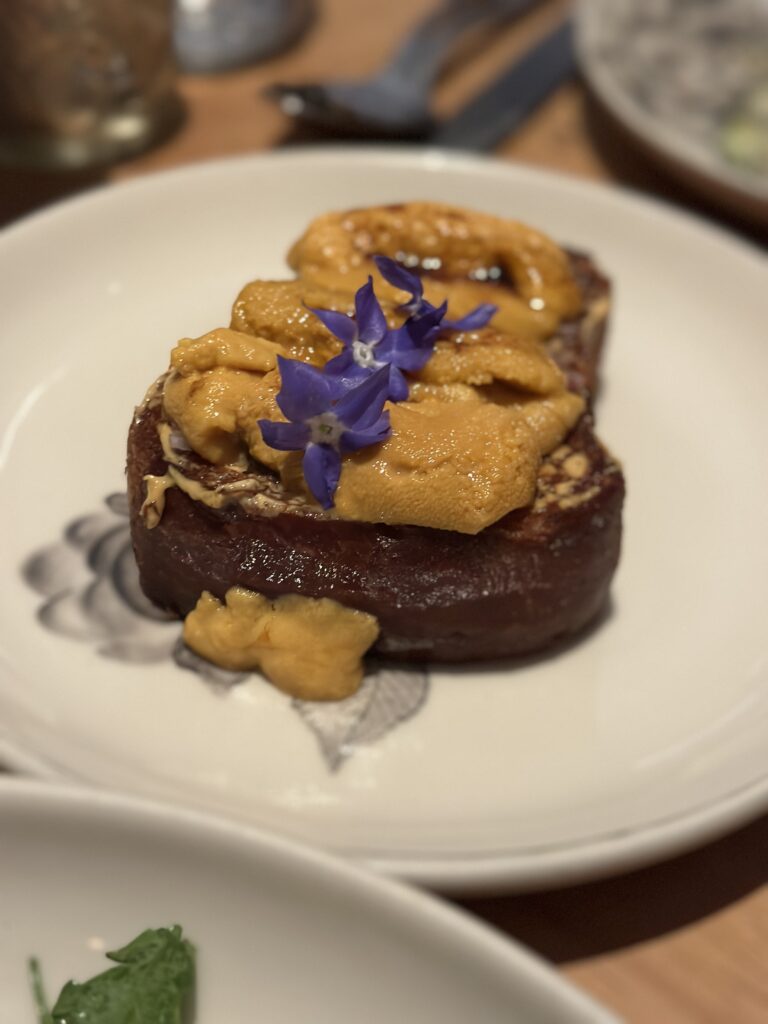 The uni toast is fit for a king, and we ordered a second one. Sea urchin just perfectly placed over a challah toast.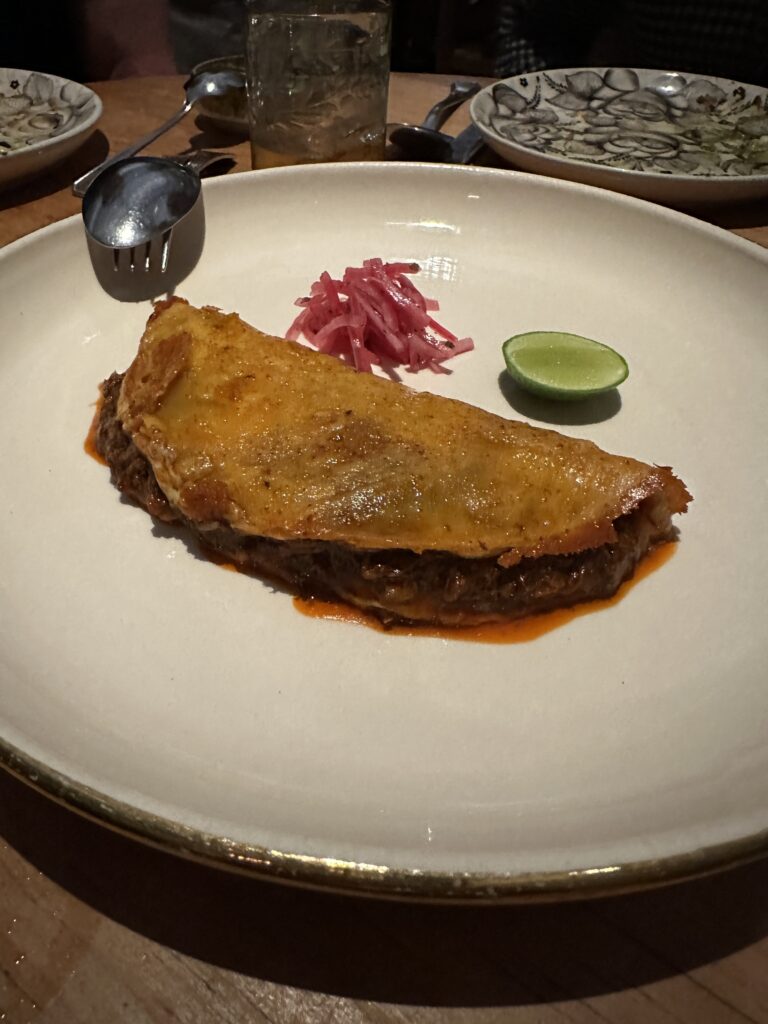 This lamb birria dripped down our fingers as we licked our lips.
Even the baby roasted corn with a hollondaise and esplette chili powder over the top is creative taking a street corn dish to a sophisticated level.
It was the right stop to kick off the days ahead.