November 3, 2022
The Parisian Mode
Looking for inspiration wherever we can find it in Paris. I have not read about or found many "new" stores or restaurants as the euro is weak, the dollar is strong, and everyone feels like they are treading water. It is hard to describe, or perhaps I am just waiting for the mid-term elections to create more chaos and anger in America.
Two inspiring stores; one only sells salmon and foie gras.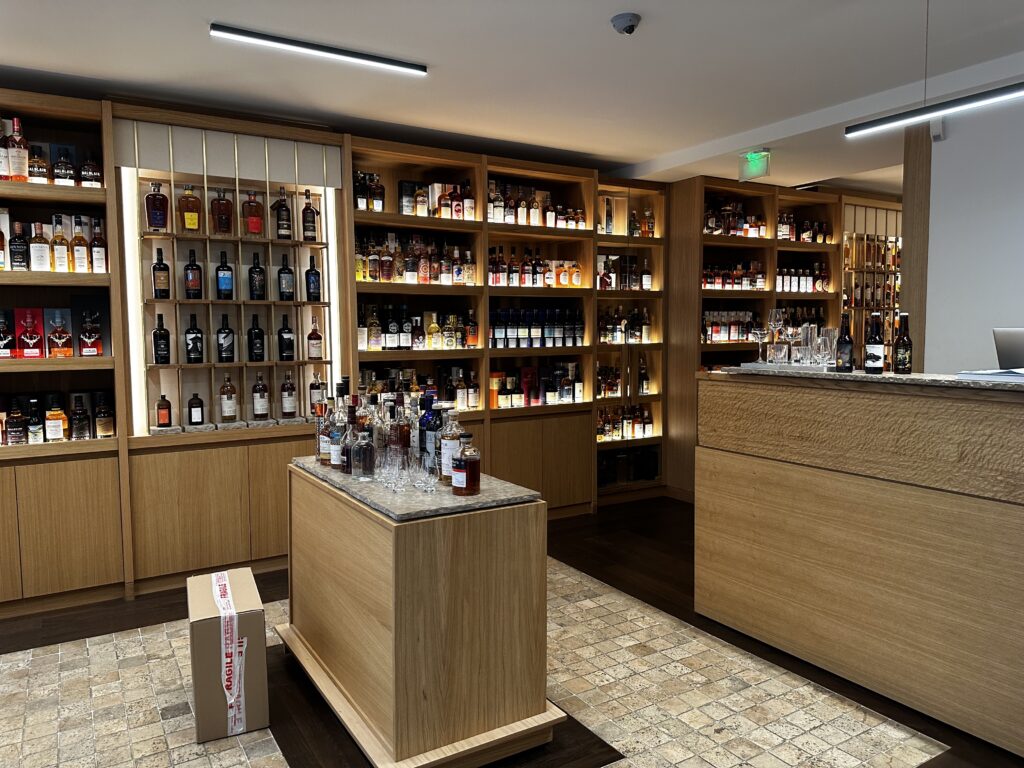 The other is sake and whisky with a whisky bar downstairs. The selection is off the charts.
We went to the Pompidou, one of my favorite museums, where they consistently put on well-curated shows. One is Soundwalk Collective and Patti Smith. An audio and visual exhibit connects physical beings and sound. It is incredibly cool, not shocking, and drives home that humans are just visiting this planet for the time they are on it.
There is also an Alice Neel show. This one is much smaller than the one at the Met, but seeing her work is inspiring. Neel is funny, engaging, and quite a woman before her time. She gets it. Later that evening, after dinner, we went home and watched her on the Johnny Carson show she was on in 1984.
Our meals over the past few days have not been that exciting, although we did pop into a local Morrocan spot and had a tagine lamb and vegetable couscous that felt like we were sitting in my kitchen. Quite delicious and straightforward.
This morning we went to the LVMH museum to see a show on Joan Mitchell and a show juxtaposing the work between Mitchell and Monet.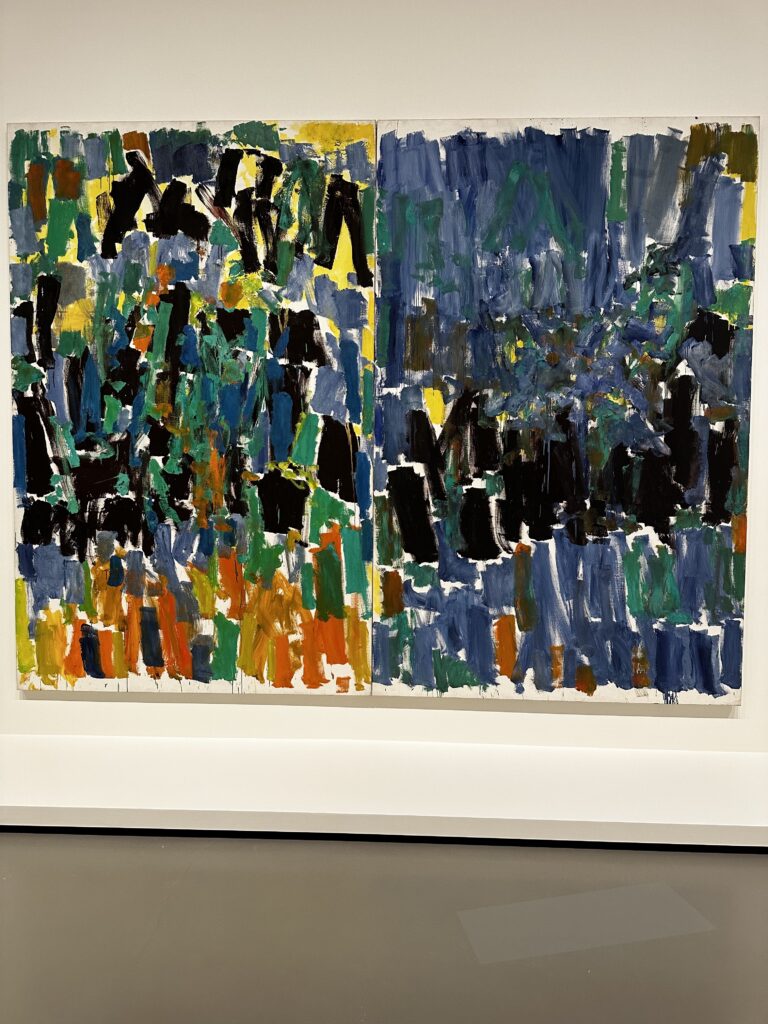 Mitchell did not get the accolades she deserved when she began to create because she was a woman artist. The first time I saw her work in person was at the Jewish Museum over a decade ago. I was blown away.
The pairing of two artists is not a new thing. There was a time when every museum was doing shows like this. Monet died when Mitchell was born. She was drawn to the same places where Monet painted. They both had close friends who were poets and writers. What is interesting is they painted some of the same types of landscapes, and their color palettes are the same; their brush strokes are a bit of the same. They both painted from memory.
Regardless just seeing these two artists in any show is worth the trip. The first time I saw one of these enormous water lilies paintings in person, this one took ten years, my jaw dropped, and I caught my breath. It is truly magnificent.
It is pouring in Paris, so we headed to Marche Les Enfant Rouges, the original food market, and had lunch at our favorite Japanese spot. Always good.
Then walked over to Broken Arm, one of my favorite concept shops. Never fail to get here when in Paris.
The rest of the day is phone calls and trying to stay dry!