December 6, 2022
Jupiter comes from King
I had dinner this past week at Jupiter, the new spot from the fantastic women at King, located in Rockefeller Center. I admit I got a bit turned around, looking for 2 W. 50th. The address should be "downstairs Rock Center." I eventually figured it out.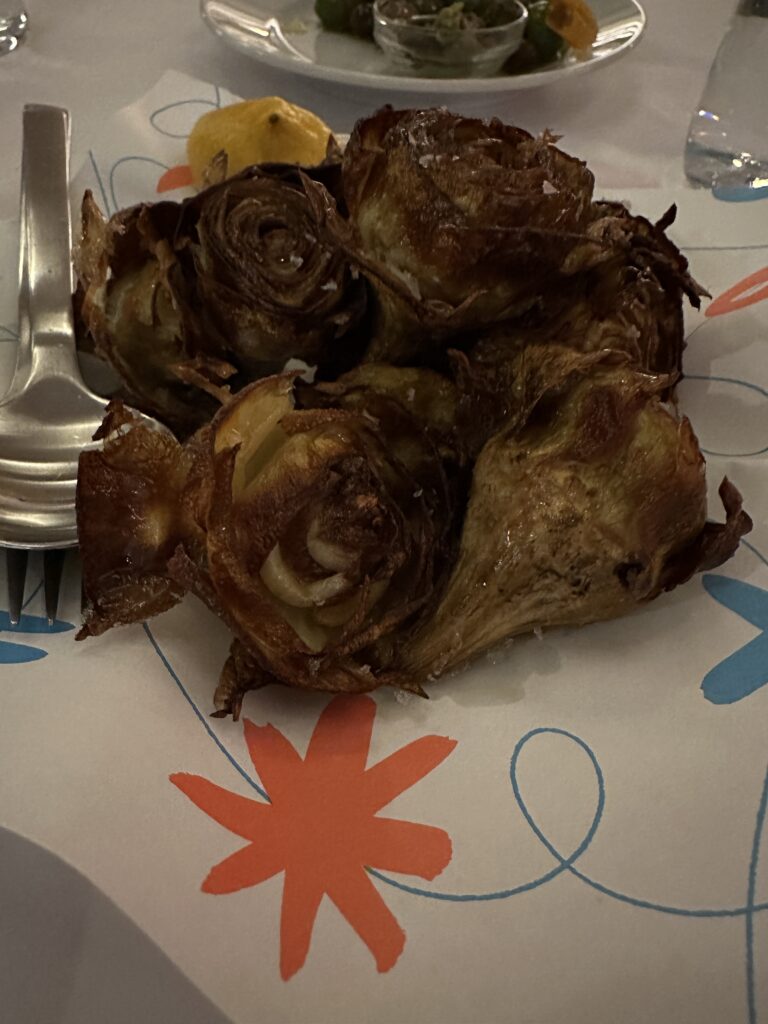 All the new spots that have risen from downtown restaurants, the new kids, have been given space and capital to create the next generation of Rockefeller Center restaurants. The Sea Grill is gone, although it lasted several decades, and is being replaced with the next generation of restaurants.
I hope all these spots find themselves giving new light to midtown. Most of them are only open during the week. Many people work in that area, but the question remains: how many days a week are people coming into the office anywhere?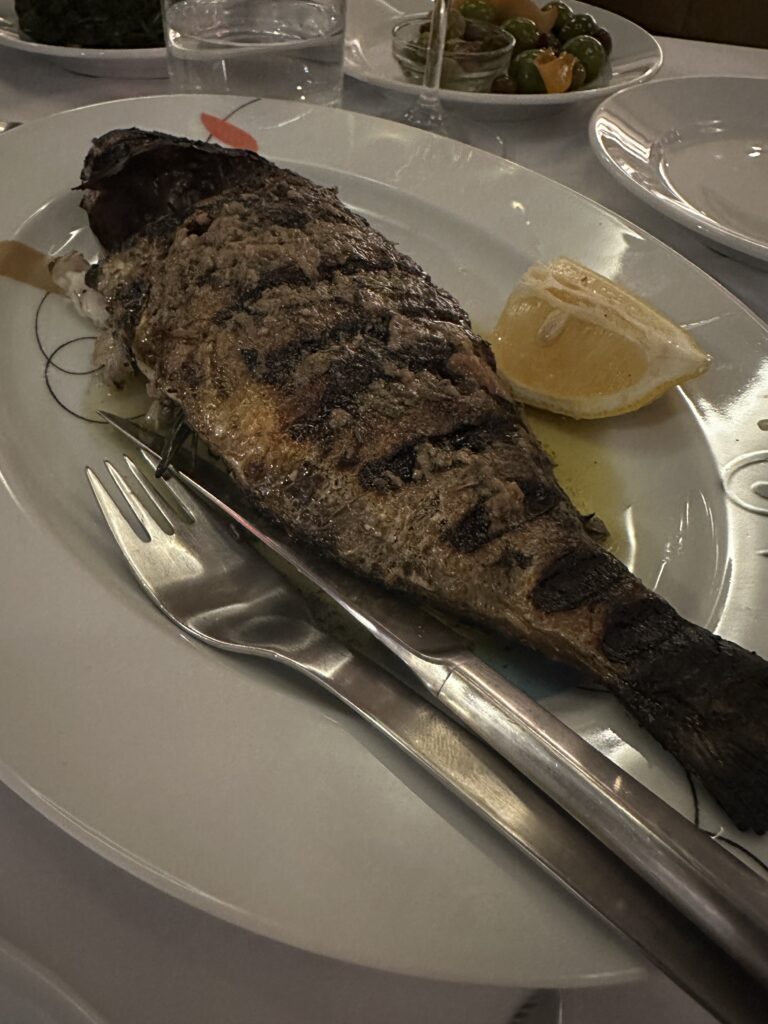 Dinner at Jupiter is delicious. The fried artichokes were perfect—delicate, soft hearts with crisp edges. The pasta with bottarga has a hint of heat. The simplicity of the entree is what makes King and Jupiter so good. The flavors aren't complicated, yet they burst in your mouth. The big win was the fish. A grilled dorado stuffed with lemons and rosemary topped with melted anchovies and cooked to perfection. The side order of braised wild greens might be the best I have ever had.
Granted, Rockefeller Center is not a spot I find myself in often, but I am dreaming about returning to Jupiter, only a quick jaunt from the west village.