Investments
Switchboard lets you ask for what you need and offer what you have within a trusted community.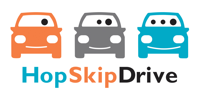 HopSkipDrive is a ride service for kids designed to help you take some of the stress out of your family's busy schedule.
Mimi. Start hearing better.
Clutter.io. Clear the clutter without lifting a finger.
Berg'n: a Brooklyn beer hall from the founders of Brooklyn Flea and Smorgasburg.
UCode. Learn to code, learn to create.

Ratter. Local tabloids, national news.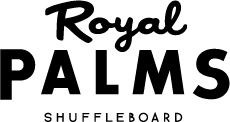 Sweet Loren's. Our all-natural, ready-to-bake cookie dough contains the finest unrefined ingredients.

coUrbanize is a project-based civic engagement platform.
Educents is the trusted online marketplace for high quality educational resources. Founded in 2013, Educents' mission is to provide teachers, parents and home educators with access to affordable, high quality educational resources all in one place.
Evrnu. Recycling cotton garment waste to create renewable fiber.
The Bolde. Life and love.
Vixxenn partners exclusively with hair stylists to offer them the highest quality hair for their clients.
Partpic. Partpic helps you find replacement parts using image recognition.
Mexicue. Mexicue serves unique food from our kitchen inspired by two of America's favorite comfort foods: Mexican & BBQ.
Num Pang Sandwich Shop. At Num Pang, a rotating selection of sandwiches are freshly made-to-order daily.
SourceEasy. Manufacture Your Designs. Build your Brand, Leave the Manufacturing to Us.
Shippo. We make shipping simple.
Lynxsy. We match recent grads with non-technical roles at high growth startups.
Spring. We are on a mission to create the world's best Mobile Shopping experience.
Parachute. Rethinking the basics of bedding.
FocusMotion is the complete solution that makes it easy track and analyze movements with wearables.
Naja. Luxury lingerie at fair prices.
The Mighty. We believe in the power of stories, the strength of communities and the beauty of the human spirit.
Hullabalu: Our story apps feature original characters, art, music, and activities where your child's touch makes a magical world of adventures come to life!
Rock Paper Robot is a design company that specializes in the invention and fabrication of kinetic furniture, lighting, and robotic installations.
Phin & Phebes. Ice cream born in Brooklyn.
Tactile Finance builds solutions to help customers navigate complex financial products.
Justworks: payroll, compliance, and benefits, together at last.
Clue is a period and ovulation tracker app for iPhone.
20×200: affordable art prints.
Mecaris is a market data service and online trading platform for organic, non-GMO, and certified agricultural commodities.
Platejoy: healthy eating for busy people.
Architizer: explore, collect, and source architecture & interiors.
Hey Gorgeous: Your style discovered from sizes 10+.
Admittedly: Don't waste time applying to the wrong universities.Find your best match, then improve your chances.
Gertrude offers Salons, intimate occasions to learn, discuss and collect contemporary art.
One Fine Stay: So there's this new thing: the unhotel. And we're it.
Captureproof: Securely share photos & video, doctor–to–doctor and patient–to–doctor.
Maker's Row: Factory sourcing made easy.
Repairogen Skincare coming soon.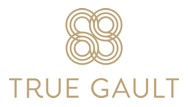 True Gault. Using 3D imaging technology, we scan your feet and make beautiful custom high heel shoes that fit.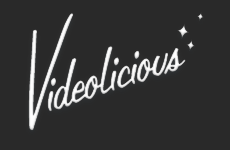 Videolicious: Make great videos! Just talk and tap.
Le Tote: Welcome to your dream closet.
Vengolabs is the high-tech vending machine everywhere you need it.
Catchafire matches professionals who want to give their skills with nonprofits and social enterprises that need their help.
Willa natural skin care for girls.
Doorbot: the doorbell for smartphones.
Blue Bottle Coffee
Scoot: Speedy, fun, electric scooters you can ride anywhere in the city.
Windowfarms: A vertical, hydroponic garden for growing food in your windows.
Venuebook: Discover and book your ideal venue.
DailyWorth is a community of women who talk money. We deliver practical tips, empowering ideas, and the occasional kick in the pants… daily to your inbox.
EDITD connects fashion, luxury and apparel people with data they need so they can make better decisions.
Union Station. Bridesmaid dress
shopping is fun again.
theSweeten matches your project with the right Architects, Interior Designers & Contractors, selected from our invite-only network.
NG Advantage delivers CNG to energy intensive enterprises not connected to a gas pipeline.
Food52: The place where kitchens meet.
Mouth is an online retailer that sells small independent packaged food makers' products.
Rick's Picks makes fourteen varieties of hand-packed all natural pickles, made in season with produce from local farmers.
How Good rates the "Goodness" of food.
Kitchensurfing is building a community marketplace for chefs and kitchens. Give everyone access to delicious food at home.
Join Edition01 to get exclusive access to limited edition collections from the world's best luxury fashion designers.
LittleBits is an open source library of electronic modules that snap together with tiny magnets for prototyping and play.
Lover.ly helps you discover and save wedding ideas in one, easy place.
Nestio offers landlords, brokers, and renters the ability to manage and communicate information in real-time, all in one place.
The Curbed Network is Eater, Racked, and Curbed.
Red Stamp lets you email, text, tweet, facebook, and paper mail personalized photo cards, notes, invitations + announcements right from your iPhone, iPad or iPod Touch.
Parrable: Reimagining mobile advertising. Swap out your ineffective banner ads.