June 30, 2021
Perlman Performing Arts Center
This past week I went to the donors' kickoff at the Perlman Performing Arts Center, the last building to be completed at the World Trade Center. Still under construction until Spring 2023, will be a venue for the performing arts with 11 different configurations. In addition, there will be multiple free programs to engage the community, which is what inspired both Fred and me to write a check.
Michael Bloomberg led the effort to rebuild the area of the World Trade Center after 9/11. No matter what you think about Bloomberg, his philanthropy to the city of NYC is epic. He still speaks humbly about his ability to make this impact. He wrote a big check here and got Perlman to do the same.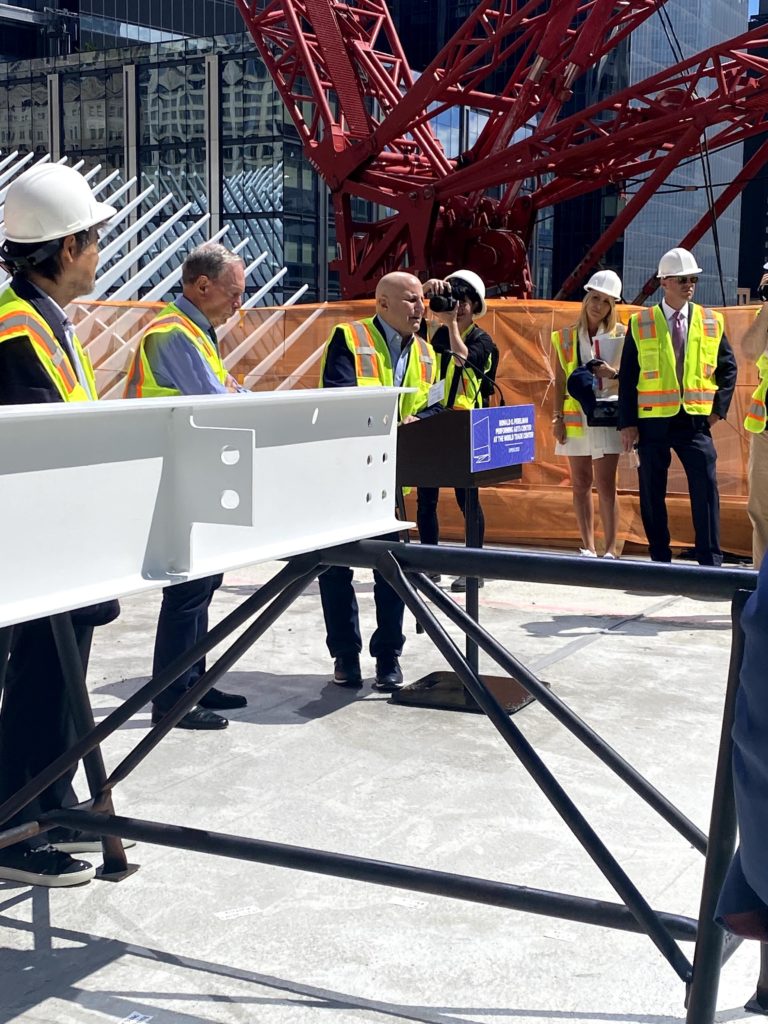 Perlman wrote a check for $75m. He spoke about having his name on the building and his love for music. Writing a check that will make such a tremendous impact on the arts community is huge, no matter what you think of him.
Bloomberg, Perlman, Leslie Koch (the President of the PAC), and some city people signed the beam that will be placed in the construction of the building. Particularly as the city is working at rebounding from COVID, it felt good to see another arts center join the landscape of the city downtown. Bill Rauch, the artistic director, is impressive, and his commitment to diverse and underserved communities has been a driving force of his career.
I can hardly wait for the doors to open.