October 5, 2022
Eating Our Way Through NYC
We have had some delicious meals in the past few weeks.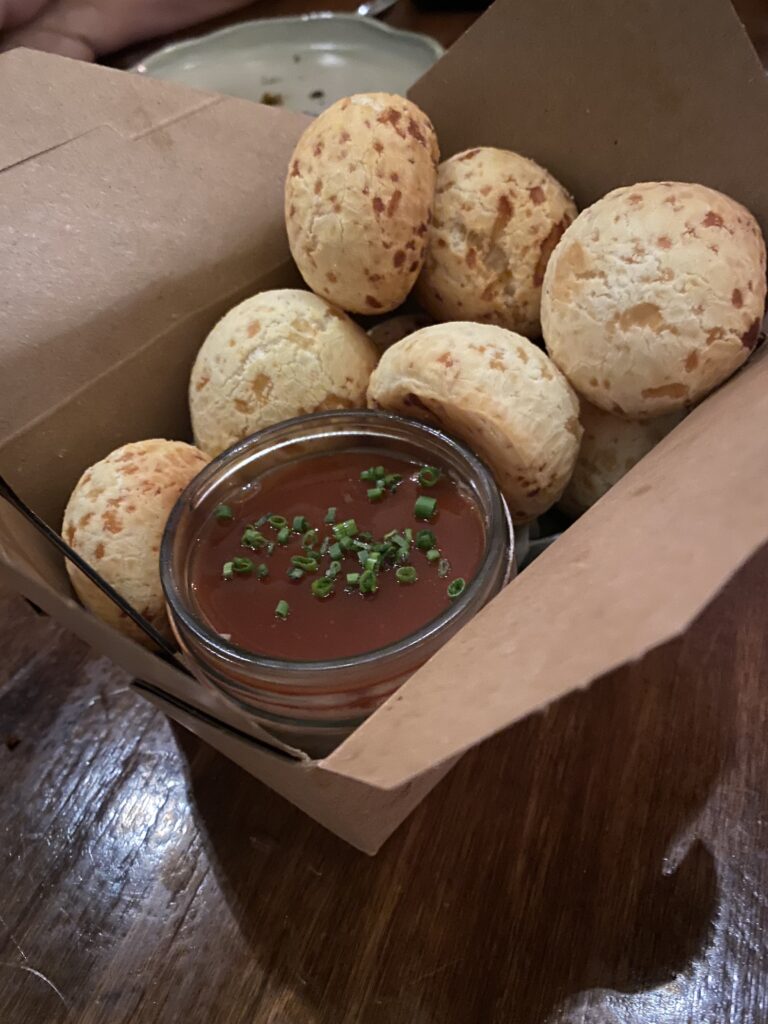 We journeyed back to Olmstead for dinner. The plates are small for sharing, creative, and always delicious. This round puff is a Brazilian cheese bread similar to a French gourgeres served with a pulled pork pate that hits all the high notes. I couldn't stop eating the pate.
We go pretty often to Barbuto and sit at the bar. The eggplant caponata with toasted bread slathered in olive oil could be dinner.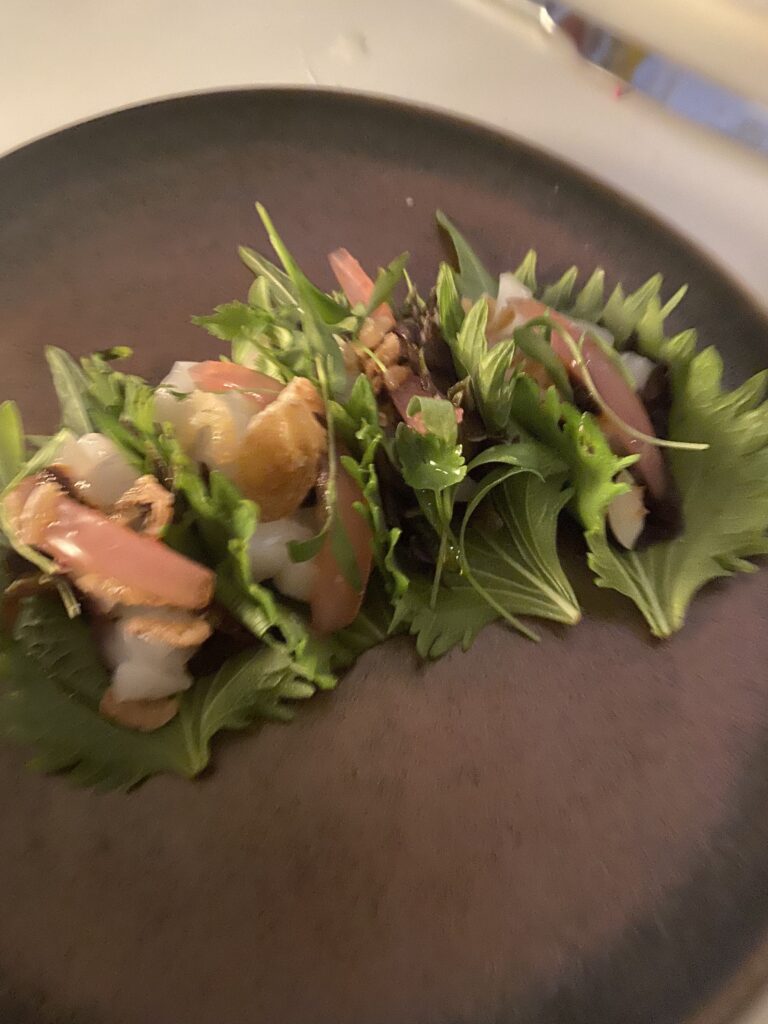 Another spot in Brooklyn, Saint Julivert Fisherie, is a welcome addition to the neighborhood. I wish it were in the west village. Everything is excellent, the vibe is chill, and the seating situation is brilliant. Everyone is at the high top level, from the bar to the tables. The kampachi is topped with shiso-wasabi oil sitting on a shiso leaf wrapped into one delicious bite.
Friday evening, we checked out Al Coro and sat at the bar. There is a strange contemporary Italian vibe with an expensive tasting menu with tiny portions, although you can order a la carte at the bar. The place is empty; we were betting on how long they stay open. A big disconnect between what people are being drawn to. Although the squid ink pasta we split is delicious.
We returned to an old favorite, iSodi. Back in the day, we could walk in any night and grab a seat at the bar. Now you have to hit the lottery to get in but so worth it. Everything was excellent. The plates of pasta might be one of the best in the city.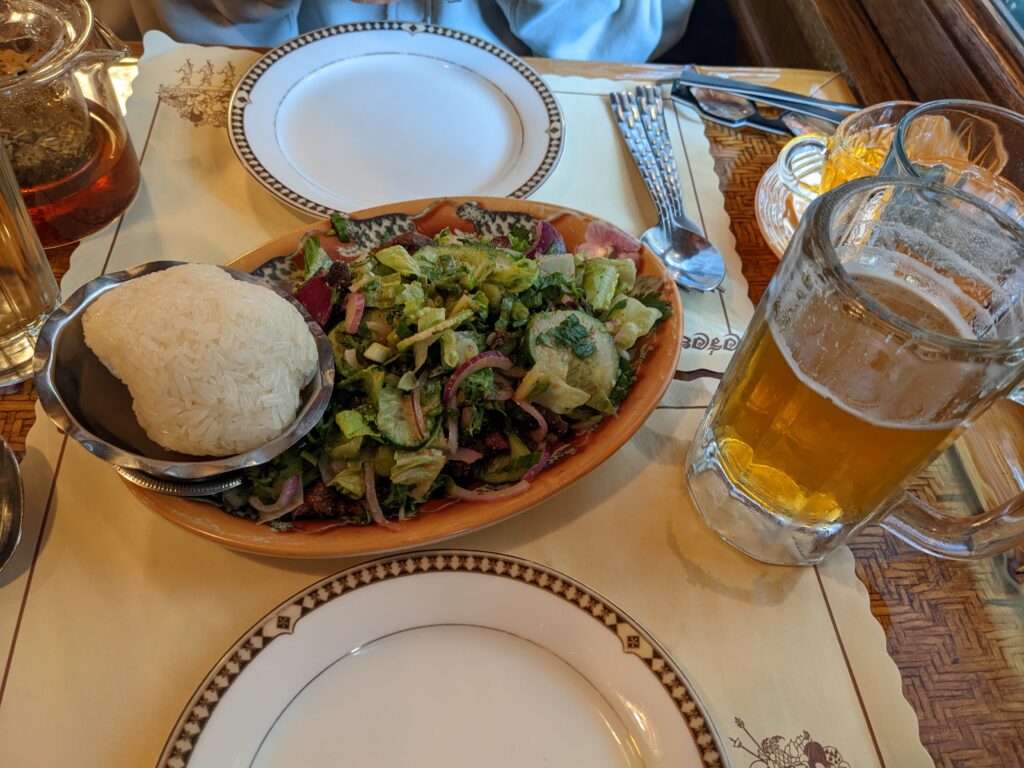 Last but certainly not least is popping into the Thai Diner for lunch. The mushroom laab is spicy, layered, and just so damn good.
No need to eat anything but good food in this town.