July 26, 2023
A Week in the City
I spend more time in the city this summer than in years. I forgot how the city felt in the summer. The beat of the city and people watching is at an all-time high, and the vibe is quite casual, with lots of skin and there is the dew factor that creates a film on your skin, but the best part is the city isn't that crowded and getting into restaurants isn't that hard.
Last week I spent some time at Gotham. The dog program is pretty epic.
A highlight was dinner at Mimi. If anyone of you remember, Mimis opened years ago to rave reviews from two people who went on to open Horses in Los Angeles; regardless of what happened there, the place is fantastic. After the chefs moved on, Mimi's continued onward with new chefs. The new chef is young, 22, and executing some good food.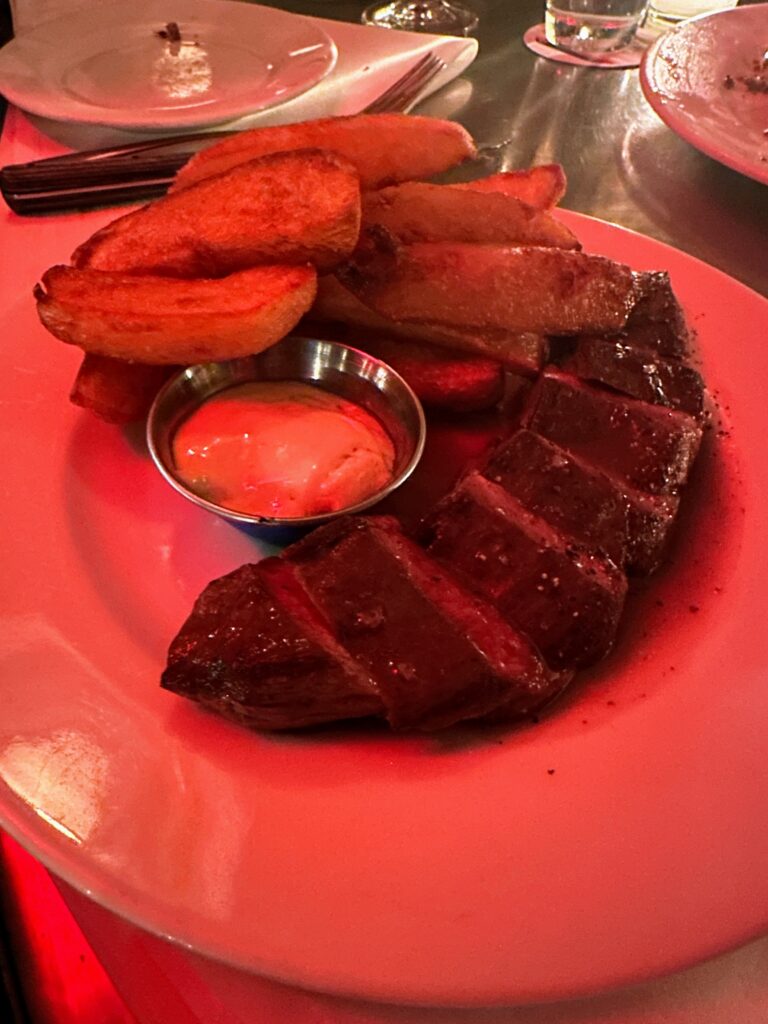 He is a little heavy-handed, but the flavor profiles are smart. The menu changes daily. This tuna combo was delicious. The steak was buttery, yet the fries were fried perfectly, crispy yet soft and warm inside. The vibe feels a bit like Paris when Edith Piaf reigned. It is fun to be somewhere dining where this is a young chef finding his way.
I read about Sally Saul installation called People + Vases at Venus over Manhattan. I am such a huge fan of her work. Definitely worth a trip. Great show.
Went to the new Port Sa'id, which was very disappointing. The prices are not too high, the food comes quickly, the music is extremely loud, and the place is cavernous. Maybe I am not the customer. I am a huge fan of Miznon and Shmone. I had higher hopes for the tomato sourdough salad.
I am in and out in August, so new spots coming.