August 9, 2023
Learning to Swim is Essential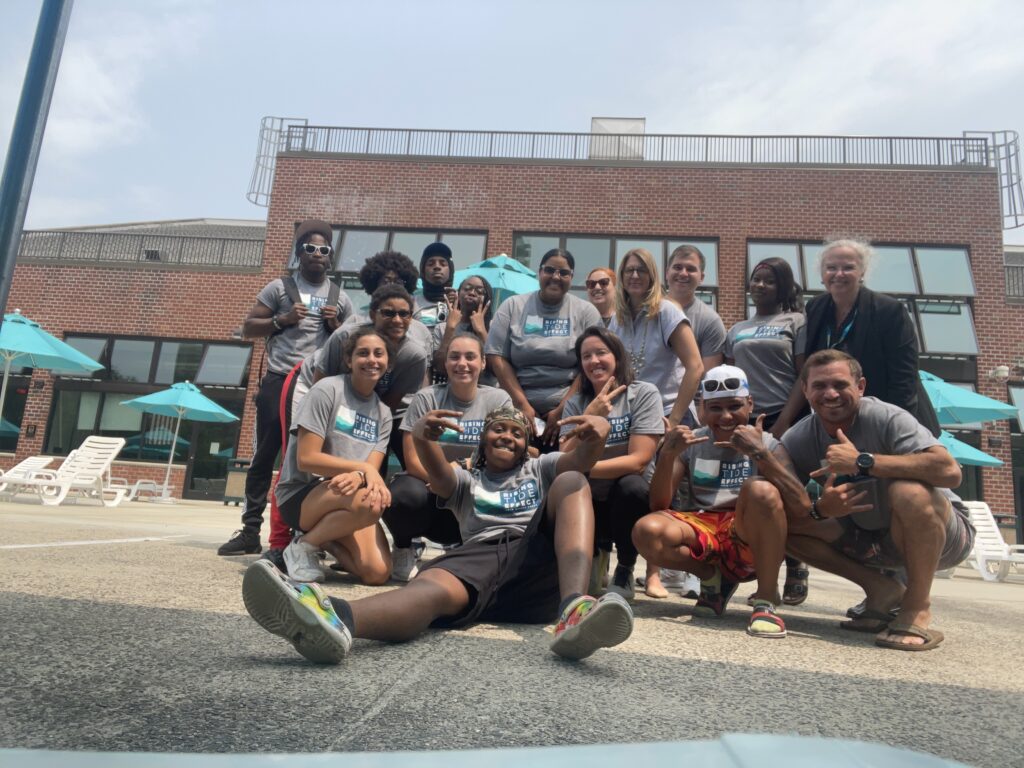 Every year in NY, too many people drown because they do not know how to swim. Everyone should learn how to swim, period. I lived in Los Angeles as a kid, and pools are everywhere. My father tossed me in a pool when I was barely a year old to teach me how to swim. I wouldn't necessarily applaud that approach, but it worked.
At MIT, you must pass a hundred-yard swimming test to graduate. It has been a requirement since 1940 after too many drowning casualties happened during WWII. Swimming is about self-survival.
At the Public Housing Community Fund, we run a pilot program called the Swim Safety Corps in partnership with Rising Tide Effect, paying youth ages 16 to 24 living in New York City Housing Authority (NYCHA) communities to learn to swim. It empowers and prepares them for aquatic professions in New York City while providing life-saving skills, holistic support, and necessary tools for personal growth and success. It's also a pathway to NYC Parks' 2024 Lifeguard Training Program, and over 50% of the Swim Corps participants want to pursue this track!
This earn-while-you-learn project-based learning experience uses a first-of-its-kind approach to supporting NYCHA youth from central Brooklyn and the Rockaways as they learn life skills while earning a paycheck through the city's Summer Youth Employment Program (SYEP). The program improves mental and physical health, trains and certifies everyone in CPR/AED, and exposes them to water-based careers as we mentor each individual with job readiness skills.
The most amazing part of the program is hearing from the participants. Swimming has been game-changing for each of them. Learning how to swim, particularly at an older age, is empowering. Each individual will come out of the program with money in their pocket, certifications to help build a career, and perhaps an outlook to opportunities that did not exist before. As one participant told us last week, "…Swim Safety Corps is not a job; it's a fundamental experience," and we couldn't agree more.
Everyone should know how to swim, and through the Fund's scalable Swim Safety Corps program, there are more swimmers in our city, and there needs to be even more.
This program is only possible through a partnership with Rising Tide Effect, the Mayor's office, SYEP, and generous funders like Bloomberg Philanthropies, FJC, Fund for the City of New York, NYC Ferry, Delta Airlines, and others. It truly does take a village!