September 12, 2023
FOR IMMEDIATE RELEASE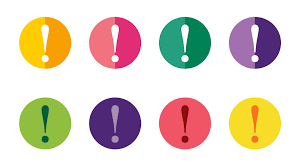 Bradley Tusk, who understands politics better than most people, sent this to me over the weekend.  He wanted to know if this was too crazy to release.  I laughed out loud. It defines the NY state's inability to run a legal cannabis business in such a smart, snarky slant that I do hope anyone reading this passes it on.
SMITH CRIME FAMILY ANNOUNCES EXCITING
NEW RETAIL CHAIN TO DEBUT ACROSS NEW YORK
Following up on the smashing success of the more than 8,000 thriving marijuana stores across New York, the Smith Crime Family announced the opening of an exciting new retail chain – The Cocaine Store.
Slated to open at 1,500 locations across the five boroughs of New York City, Long Island, Westchester, Rockland and Orange Counties, The Cocaine Store will offer top quality cocaine to all customers, anytime, day or night (stores will be open 24 hours).
"It just seemed like the natural next step," said legendary racketeer Ralph Smith. "The weed shops have done so well, there's so much demand, everyone seems so happy with it, we figured, why not give the people what they really want? We want to thank the City of New York and State of New York for making this process so frictionless – no permits needed, we don't have to pay taxes, we can sell to anyone of any age, none of our products are regulated or inspected. It's perfect. Capitalism at its absolute best."
The Cocaine Store has found empty storefronts eagerly available for lease by landlords across the city and state. Landlords hailed the new retail opportunity. "Finally, things come full circle," said Josephine Jones from the Real Estate Board of New York. "All the same crime and quality of life problems that drove our retail tenants out of business are now making a dream like the Cocaine Store finally possible. We deeply appreciate the cooperation of City Hall and the New York Police Department especially in looking the other way at the thousands of unlicensed cannabis stores we leased to organized crime families. That really gave us the encouragement we needed to partner with the Smith Family to make the Cocaine Store a reality."
Smith family officials indicated the potential debut of additional exciting new retail concepts in the next 6-12 months including The Heroin Store, The AK-47 Store, and The Meth Market.
For more information about The Cocaine Store, simply walk outside and odds are, one will be within a few blocks of your home, office or kids' school. Signs displaying multiple varietals and origins of the now ubiquitous cocaine will be prominently placed on sidewalks and storefronts to help consumers access the high quality cocaine they deserve.