October 13, 2023
Dublin
We got to Dublin, and Fred and I looked at each other and sighed. We love cities, and the truth is we feel more comfortable in them. Walking around Dublin, getting the city vibe, and taking it all in was fun. It is a fantastic town with lots of coffee, pubs, jewelry shops (randomly), and musicians on the street.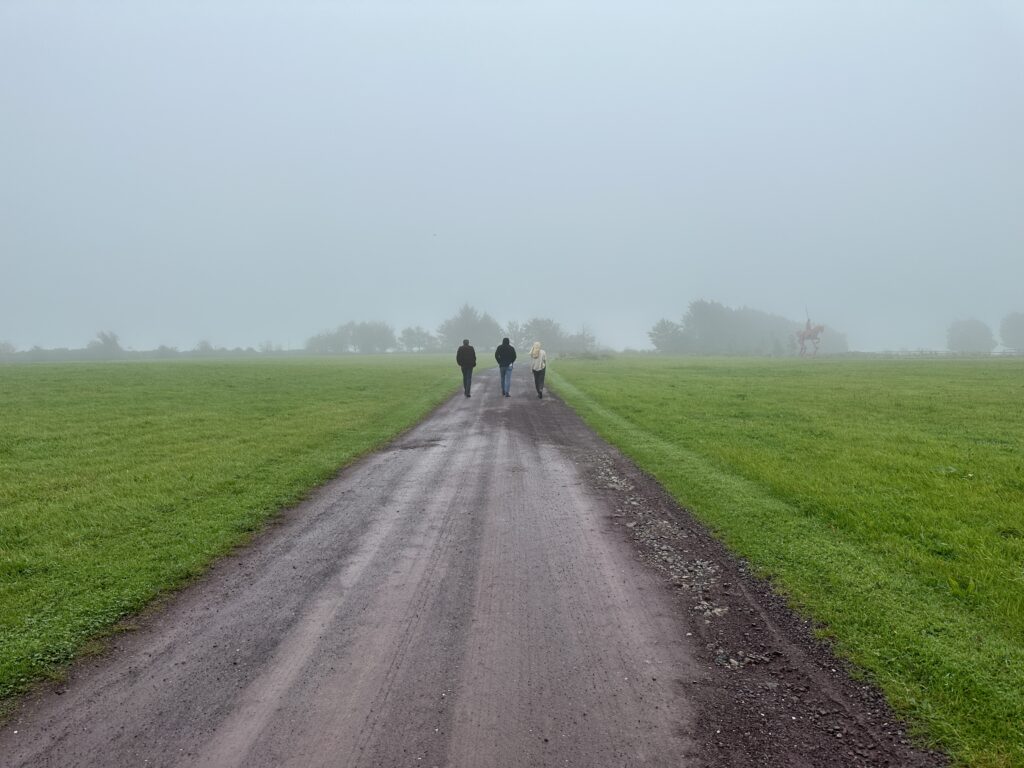 On the way there, we stopped at Joseph Walsh's studio, a self-taught furniture artist who began at 20 years of age at his family's sprawling property and has become a global name. It is worth the trip; make an appointment. There are no photos amid several projects that must remain between them and the client. I did capture this photo as we walked from one building to the next on the property.
To break up the drive from Cork to Dublin, we also stopped at a castle that is the center of the town, literally. The gardens are acres, and the city takes full advantage of them. Local artisan spots, too.
The next day, we began to walk. The first stop was Queen of Tarts, a bakery looking for the perfect scone.
There are a bunch of farmers markets throughout the city that spread out into the outer edges of Dublin, where you can get to by tram, but it is mostly suburbia. These giant umbrellas open up when rain falls. We had luck and no rain while we were there.
This is Fallon & Byrne, a fantastic food spot for locals to pick up their wares.
Powerscourt Centre is a converted building with an atrium in the middle and stores around the perimeter—tons of vintage jewelry shops.
We had lunch at the Winding Stair, an old bookstore with a restaurant at the top. Great chips and fries!
Trinity College, book of Kells, is worth going to. They are in the process of cleaning the books. It is pretty impressive.
They have finally added four women to the slew of male busts surrounding the library's perimeter. One woman beside me read it and said, "They could only find four?" I agree, but at least it is progress.
We blew off our dinner reservations to go to David Byrne to watch the Scotland-Ireland rugby game. Ireland romped! Fred and Phil were obsessed.
The next day we went to the Dublin National Museum where we saw a painting of the David Byrne pub, which has been around a long time!
We ended the day with a stroll through Stephens Green Park, dinner, and then a flight back to NYC the next day.
Great trip; glad to be home.