June 22, 2021
Gage and Tollner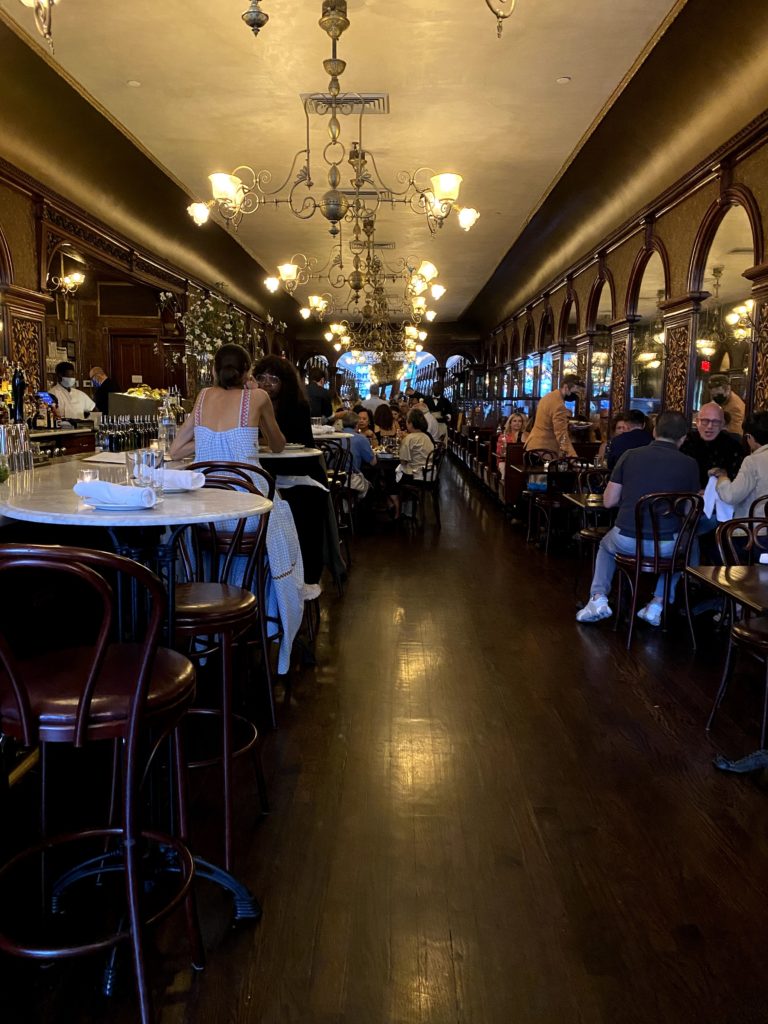 We never made it over to Gage and Tollner all the years we lived in Brooklyn, even though I knew I should. The restaurant is historically open from 1879-2004. I have never been a big lover of Southern cooking. I'd look at the menu and not get excited. Things have changed.
The legit team behind Gage and Tollner have kept an important piece of history and brought it into the future. Applause all over town. They have taken off the dust that sat for years and recreated the vibe, feels, architecture, and overall luxury of the place. Nothing has changed, but everything has changed. Look at the wallpaper. It is the same remade in an elegant textured fabric.
The drink program is strong.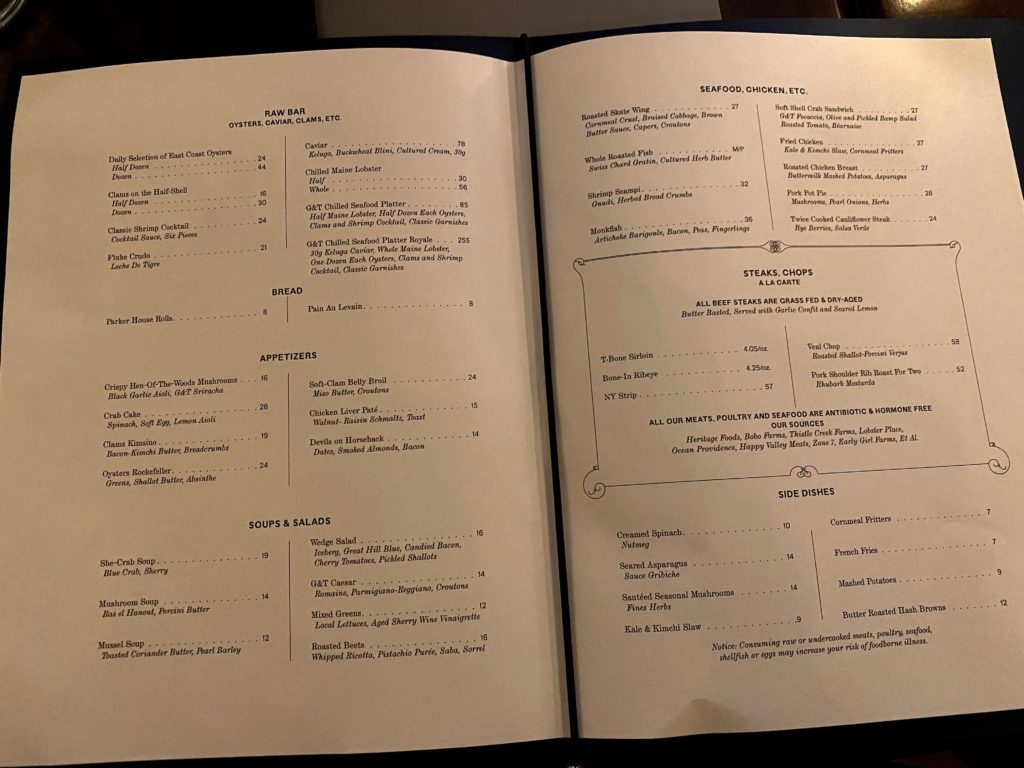 The menu is classic old school style. My personal favorite way to peruse a menu.
Parker House rolls were obviously part of the program. Crisp on top, dense and soft in the middle covered with just the right amount of salt and that tad of sweet.
Works quite well with the broiled clam bellies drenched in miso butter covered with crisp medium sized crunchy croutons. Wow. Quite decadent.
The lightly fried slightly crunchy hen-of-the-wood mushrooms paired with a spicy sriracha sauce is delicious.
She-crab soup is as one would make she-crab soup. Rich, buttery, with a hint of sherry and chunks of crab. Two bites were all I needed. Fred managed to eat all of his and half of mine.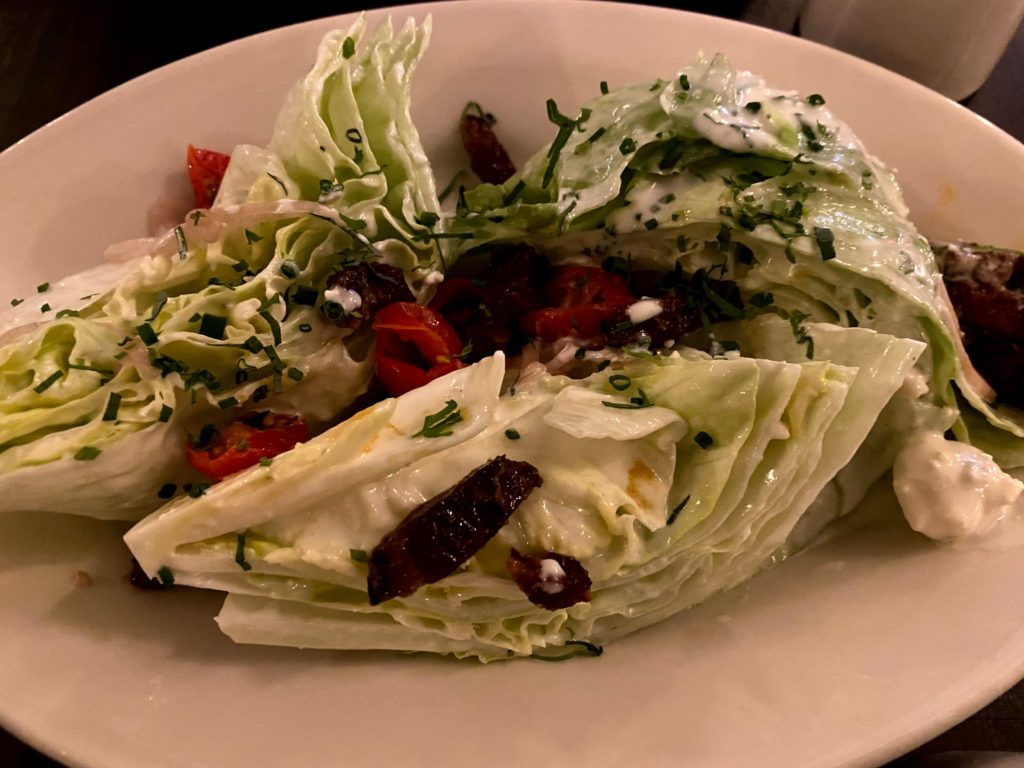 Classic wedge with blue cheese dressing, crispy bacon, cherry tomatoes, and pickled shallots. For a rich salad, this was not so rich. More chunks of cheese and a richer dressing would have been more in line with everything else.
Of course, fried chicken with cornmeal fritters and kale and kimchi slaw on the side.
I am so glad we went, and we will certainly be back. Gage and Tollner feel like the Grill of BK. There is this good feeling you have when walking into those rooms with their own history. I can't go often, but an annual event feels just right. The reality is, I do it eat like I used to. I have watched Emily change the way she eats, and she is always exploring new food experiences. I give her the total nod for how I have changed my diet. I am not eating as much meat. I will eat it when it is the right call, but it is not what I choose. It has changed how I indulge too. When I indulge as I did at Gage and Tollner, I don't feel as good afterward. Trust me, it was fantastic going down, but I can't do it as often as I used to. Sigh.
The room was packed. All the waitstaff wore masks. Some people wore them coming in while others didn't. Everyone had their own comfort level, as they should. There are definitely other options on the menu, so next time I will move in new directions, but the first night, well, it all had to be about those Southern classics.
If you are coming through NYC get there. It just feels good.