December 24, 2021
Lemon Olive Oil Cake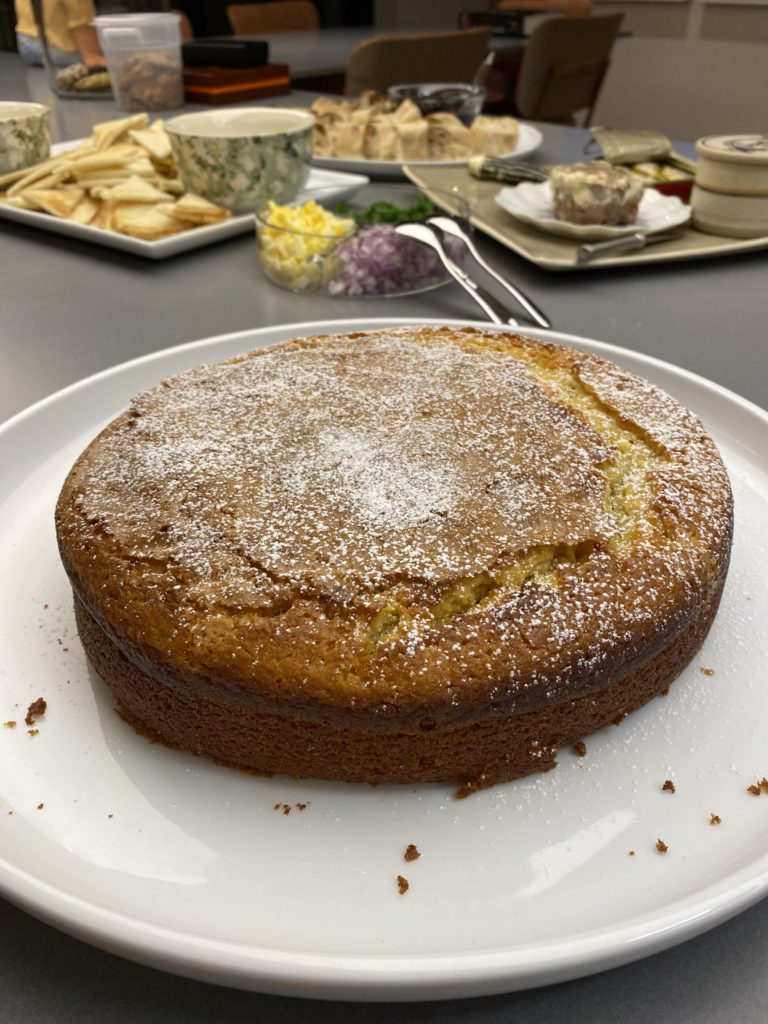 Two of my favorite recipe makers are Mina Stone and Alison Roman. Simple, delicious recipes. Have yet to have a miss.
The latest Mina Stone cookbook, Lemon Love and Olive Oil, is a winner. Countless recipes to try. This is the cake I made the other day.
1 1/2 cup extra virgin olive oil – pick one you love
3 eggs – room temperature
1 1/4 cups plus 1 tbsp. sugar
1 1/4 cups whole milk
Juice and zest of 2 big lemons
2 tsp. vanilla extract
2 cups flour
1/2 tsp baking soda
1/2 tsp baking powdeer
1 tsp kosher salt
powdered sugar for serving
Preheat the oven to 350. Spray cooking oil all over a springform cake pan (9-inch) and line with parchment paper.
In a large bowl, whisk together the eggs, olive oil, and 1 1/4 cups sugar until smooth. Whisk in the milk, lemon zest, lemon juice, and vanilla.
Mix the flour, baking soda, baking powder, and salt in a separate bowl. Make a well in the middle and slowly pour in the olive oil mixture. Using a large spatula, slowly mix the dry and wet until smooth. Whisk until as smooth as possible. A few lumps won't kill you.
Pour into the cake pan. Bake for 50 minutes or until the top is golden. Let cool and release. Top with powdered sugar once the cake is cooled. Good with either vanilla ice cream or creme fraiche.