October 18, 2023
Gotham Goods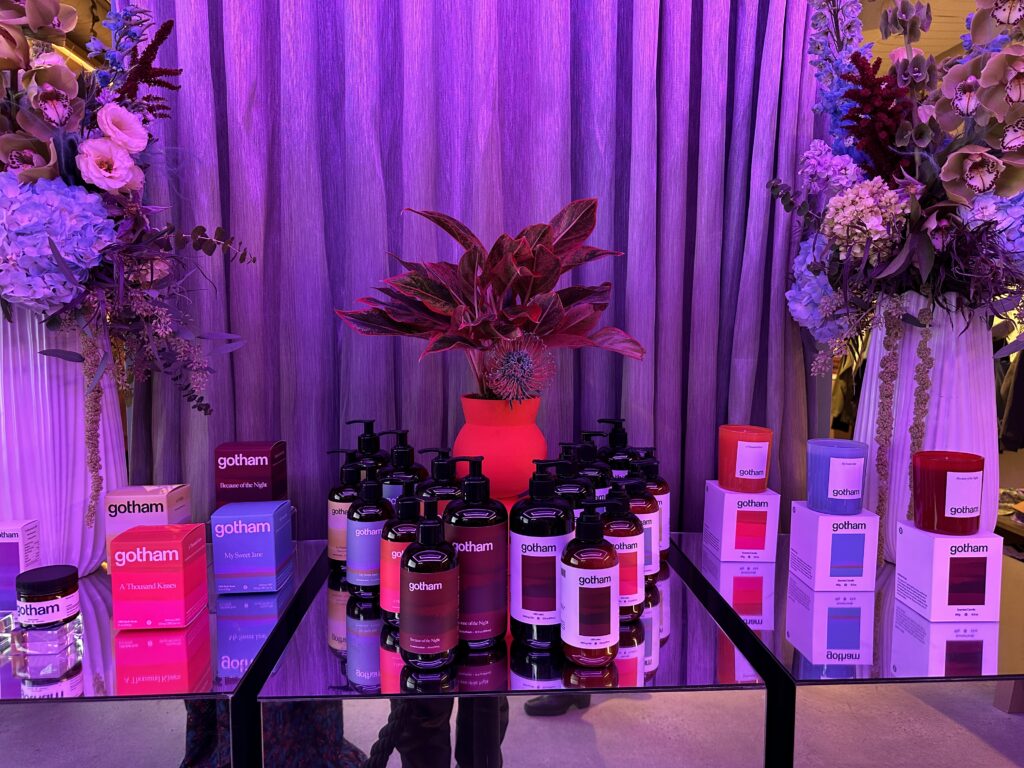 When I jumped into the cannabis world, I had a vision. Why I had to do it all at once is a good question, but I couldn't help myself. The ultimate dream is to have three dispensaries that carry cannabis, cannadjacent products, cool merch, a delivery business, and a line of Gotham products sold in-store, online, and in other great spots. We are getting there.
When we began to work on the branding of Gotham, we extended that directly into the products. I wanted to get them in the store when we opened. We got there, which is a feat—hats off to Zoe Feldman, the President of Gotham Goods. Then, we regrouped and began to think about the brand as a separate entity. It's a bit backward, but it is working.
Gotham Goods is for the cool, smart, hip, sophisticated, urban-thinking person who likes to feel good, believes in the power of the plant, loves good scents, and wants color in their life. Our collection of CBD goods will eventually consist of hand and body soap, lotions, bath soaks, candles, roll-on oil, muscle salve, and others.
Our product lines come in four distinct fragrances (including a neutral scent) and have names that were inspired by where they came from, the Bowery. The current scents are Sweet Jane, Because of the Night, A Thousand Kisses, and Lo-Fidelity. Our unique scents will continue bringing new ones that connect with our brand. If you can, stop by Gotham at 3rd and Bowery on Friday evening from 6:30 pm – 8:30 pm for the kick-off party, where we will have hand massages and aura readings and try the products.