November 13, 2023
Paris Photo
I have been coming to the Paris Photo Show for years. It is my favorite of all the numerous art fairs out there. There is something about a singular medium that is easier to take in. The show has been shown at a makeshift building erected in front of the Eiffel Tower Park for the last few years, but it returns to the Grand Palais next year. That in itself is extremely civilized.
We got into Paris on Thursday morning and found our elevator out of order, although someone was working on it. Shlepping our bags up five flights was not quite in the cards unless we had no choice. We tucked our bags in the back alley with the bicycles and trash, hoping that when we returned, so would the elevator.
Our first stop was something to eat. A spot we had never been to before, Back in Black, serves breakfast all day long. They also roast their beans, have great music, and is located in the 11th. The French know how to make eggs.
We had no shower, little sleep, and no elevator, so we went to the Photo Show. The show was packed. It is always interesting to see some trends. We saw a few places with photos that had been hammered into metal. We also saw some pieces where photos were behind materials, such as frosted glass or a dripping of a painting.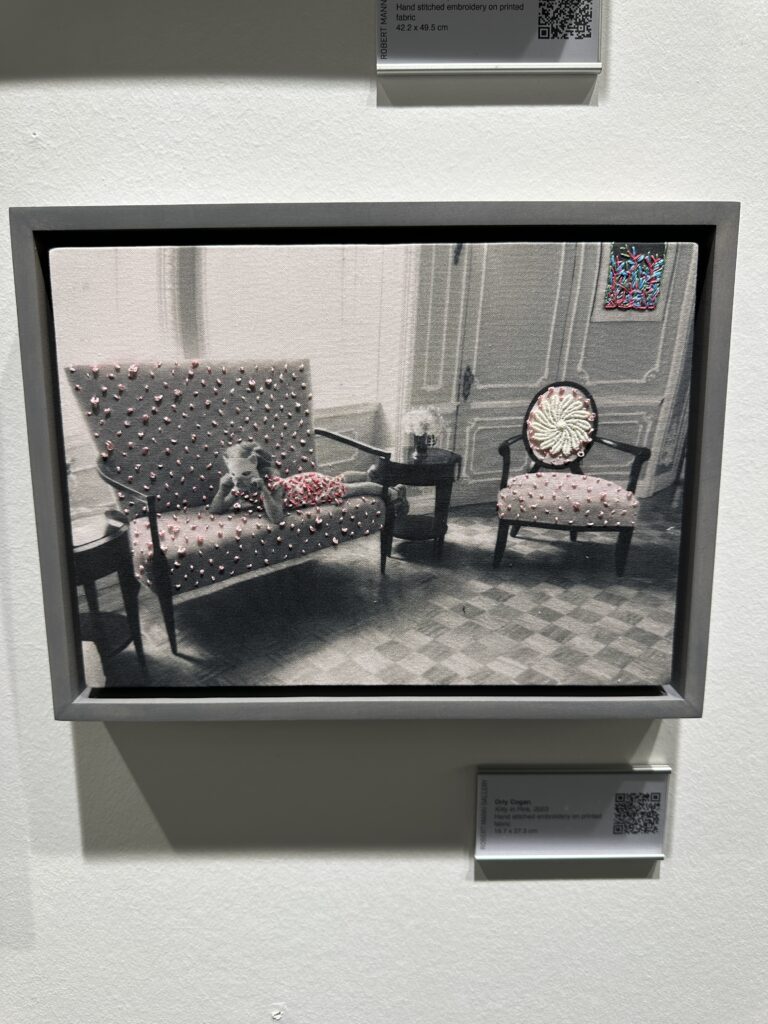 This piece by Orly Cogan, an Israeli-American artist who works in fibers at the Robert Mann Gallery, is now part of our collection. Artists who work with materials are finally having their day.
These also spoke to us. The work is called Sky Garden by Zhang Kechun, a Chinese artist represented at Paris-B.
The other pieces we loved, and I continue to think about (good sign), is a series called Being There by Omar Victor Diop and Lee Shulman called the Anonymous Project. All these images are photos from the 1950s of white family activities, and the artist used a green screen of himself dressed in the appropriate clothing in the picture and then photoshopped himself into a new image. It is quite a large series and absolutely brilliant.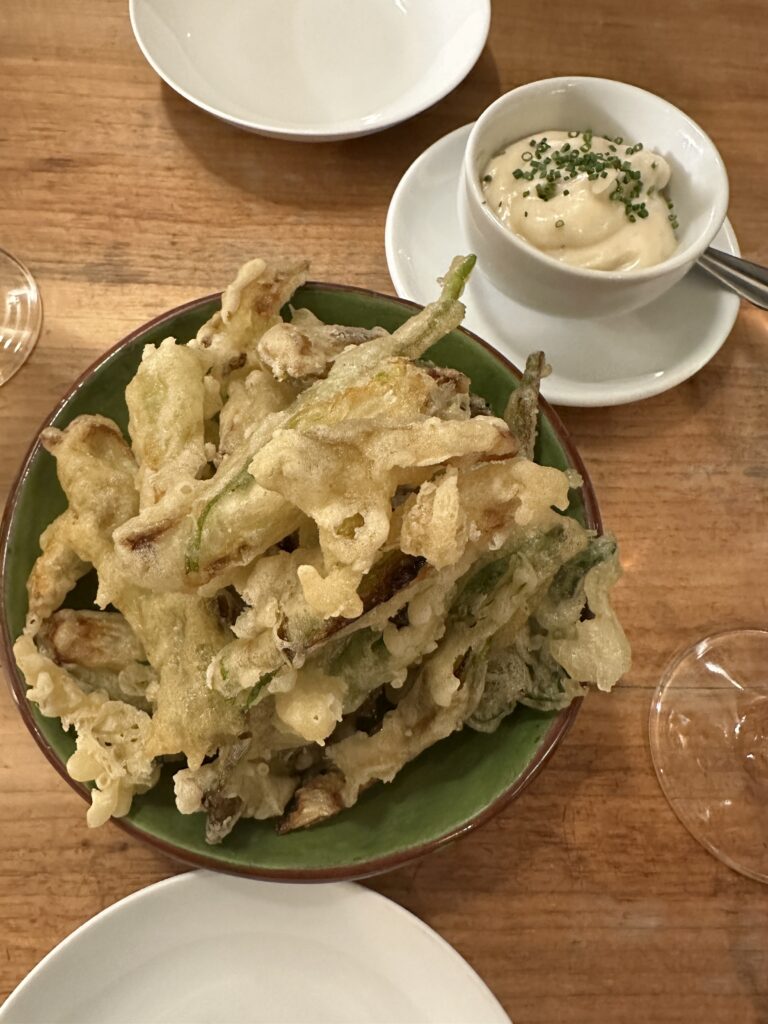 Back to our place to find the elevator in fine working order. Phew! A quick shower and out to dinner. We dined at one of our favorite spots, Le Servan. We have eaten there at least a dozen times over the years. Most of the time, it never fails to make us happy.