November 14, 2023
Amsterdam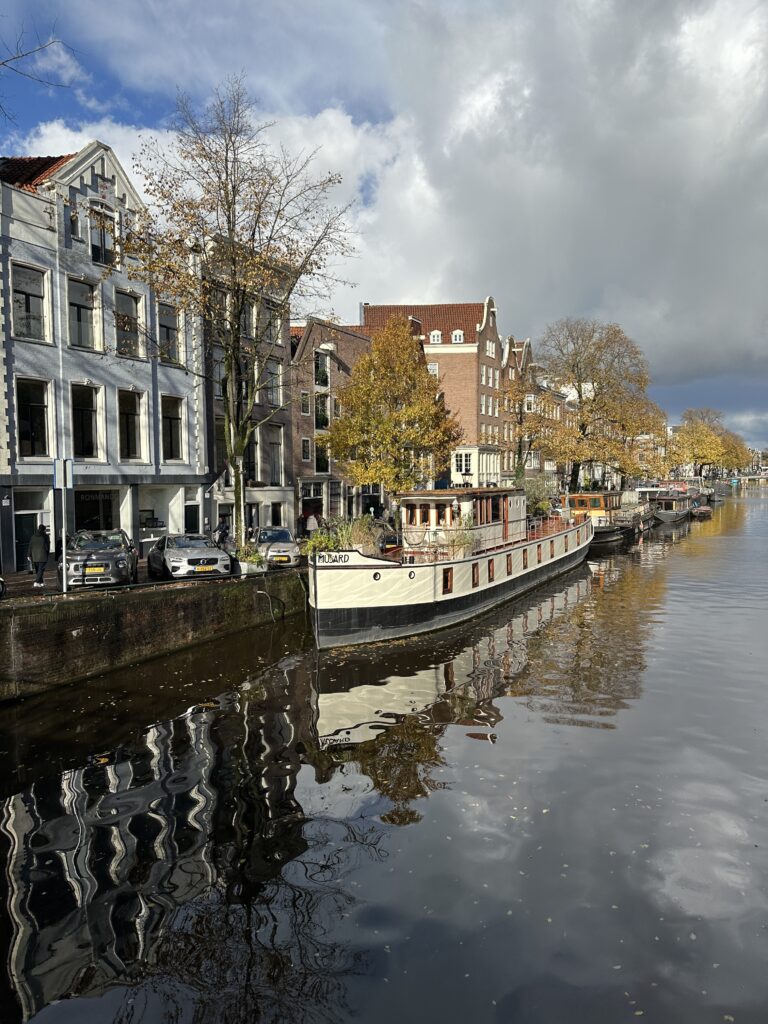 One of the most civilized ways to travel around Europe is by train. Obviously, the country is much smaller than the states, so a train from Paris to Amsterdam takes a little over three hours. Just enough time to relax, get some work done, and get to where you are going. Jessica is living here for the next two years, and we are already planning on when to come back and see her.
The autumn is quite rainy in Amsterdam, so preparing for a sprinkle here and there is essential; it could be a full-on downpour, too. We were lucky to have sprinkles on Saturday; on Sunday, we were even more fortunate to have a full sunny day. Saturday, we started at the Zuidermrkt. This market takes up several streets and squares with cheese, vegetables, meats, clothing, jams, and anything you need for the week ahead, only on Saturdays.
Flowers are abundant: flower stores and plenty of flowers at the market.
There are also ample cheese shops and spots for lunch—more take-out than sit-in. We picked up some cheese before heading over to the Stedelijk Museum, where we sat outside at a picnic table and enjoyed our cheese, bread, cornichons, and beer lunch.
This museum has an incredible curation of modern and contemporary art. I am entirely self-taught in art and continue to learn every day. This piece by Martha Rosler, Semiotics of the Kitchen, drew me in. Ends up, this is a piece of work that is well-known and referenced in college art classes. I plan on digging in on this.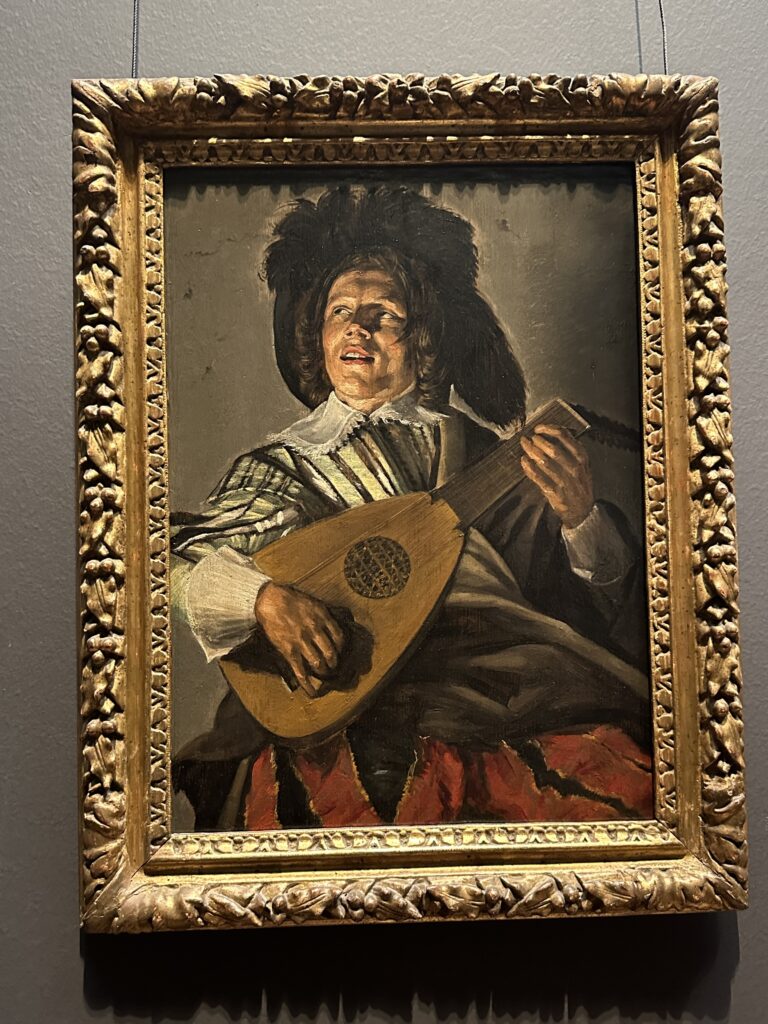 On Sunday, we started at the Rijksmuseum. The museum is gorgeous, and seeing Rembrandt and Vermeer. never gets boring. I was pleasantly surprised to see two female artists of that time hanging proudly on the wall. This is called the Serenade by Judith Leyster, the first woman master painter of the 17th Century. She received that title in 1633 after being admitted to the Haarlem Guild of St. Luke. That status allowed her to have a studio in Haarlem and take on students.
When in Amsterdam, it is all about the bikes. They also rule the road no matter what the weather is. This is me and Jess on route to the other side of town.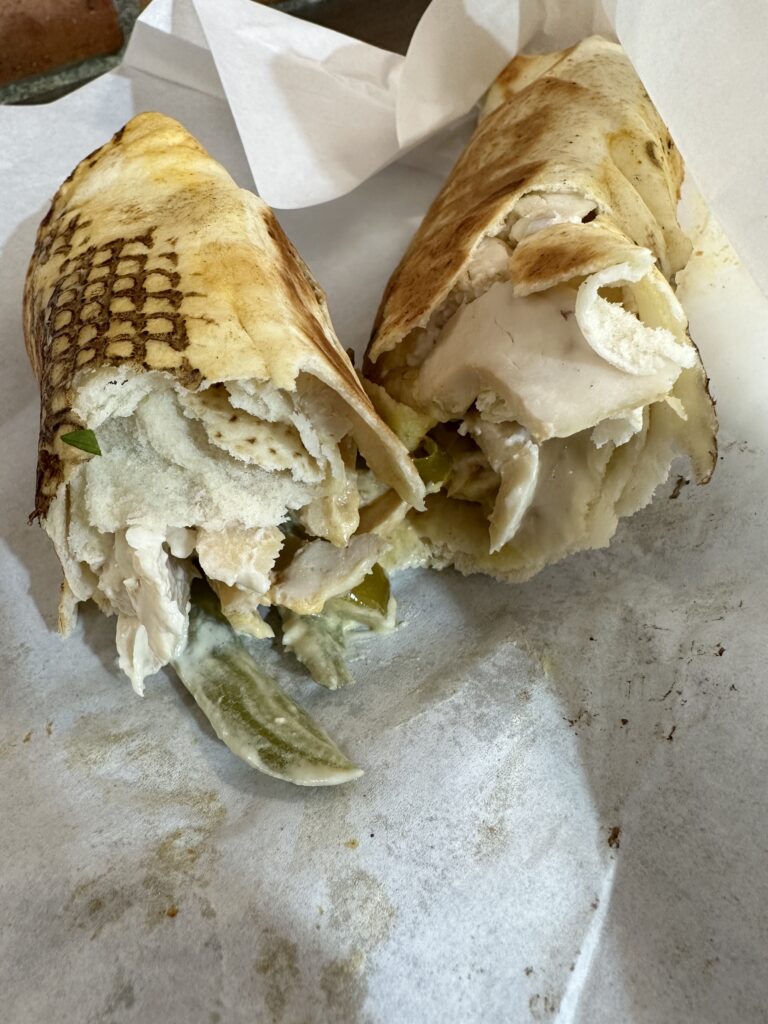 One of my favorite meals was at Tigris & Eufraat, a Syrian deli serving up delicious falafel, halloumi, and shwarma-wrapped sandwiches. They also make a variety of dips and pre-made items to bring home. If this was in the city, I would come here often and make sure to bring ample home.
We had three dinners there, but our favorite was 4850—a calming wine bar with over 700 bottles to choose from, including Nordic-flavored shared plates. Most of the food is vegetable-focused. No waste is definitely one of the mottos of this country, and we could all learn from this.
Back in Paris for a few days, but we will be back in Amsterdam soon!