November 17, 2023
Wrapping Up Paris
It has been quite a week between keeping up on Gotham and taking in Paris! We returned to Vantre for dinner, our second time; what a lovely spot with delicious food. It is one of those unique Parisian spots.
We took the Metro to the Foundation Louis Vuitton the following day to see the Rothko show. The LVF continues to put on new and worthy installations. This piece above was the earlier work of Rothko when he came to NYC; this is "The Subway," 1937.
He began to find his voice. He said, "I belong to a generation that was preoccupied with the human figure; it did not meet my needs. Whoever used it mutilated it." This piece is from 1944.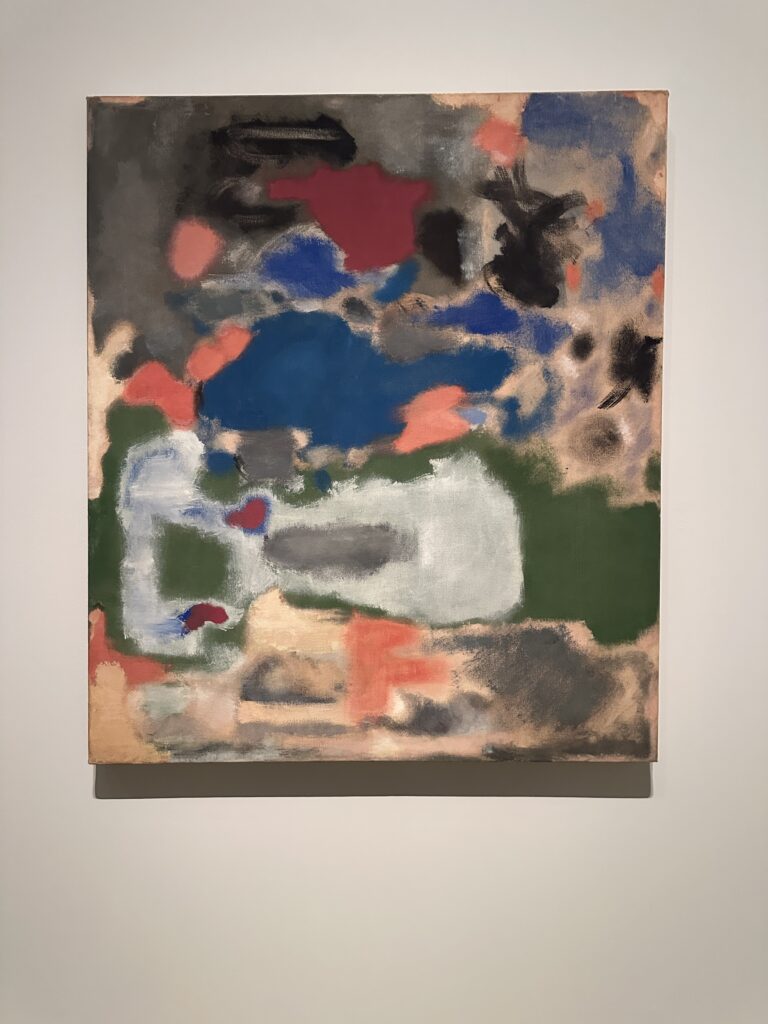 Then, this came along in 1948.
It was 1950 when the work we think of when we think of Rothko came to be.
And then, in 1967, his final work was paired with Giacometti sculptures. Whether you like Rothko or not, the exhibit stuck with me.
I read about a new book called Let's Eat Paris. I have eaten Paris, and this book is exceptionally well done. François-Régis Gaudry has done serious research. We decided we would head back to 3rd for lunch, hit up Broken Arm, and eat some Vietnamese street food. Banh Mi is run by Angela, who knows her food. This might have been one of the best Banh Mi sandwiches we have had, but it was the soup we will return for. Angela clued me in on how to make it, too. I will report back when I make it.
Dinner was at Passerini, our second time back. Incredible Italian food. This is half of a pigeon rolled up with a piece of foie gras inside. The pastas are lick the bowl delicious. We will be back again!
On our last day, we did an errand on my list for years. When we entertain, we use the same china we got when we were married. It was time to make an addition. I have researched this for too long. We went to Marie Daage, a custom shop where you can choose from countless designs with your own colors. It was quite a great experience. And now I have crossed that off the list!
We walked home, picked up some chocolates at Patrick Roger, and enjoyed the last afternoon in Paris before going home tomorrow—a fantastic trip, relaxed and ready to return to my favorite city, NYC.