September 5, 2022
The Tin Building by Jean-Georges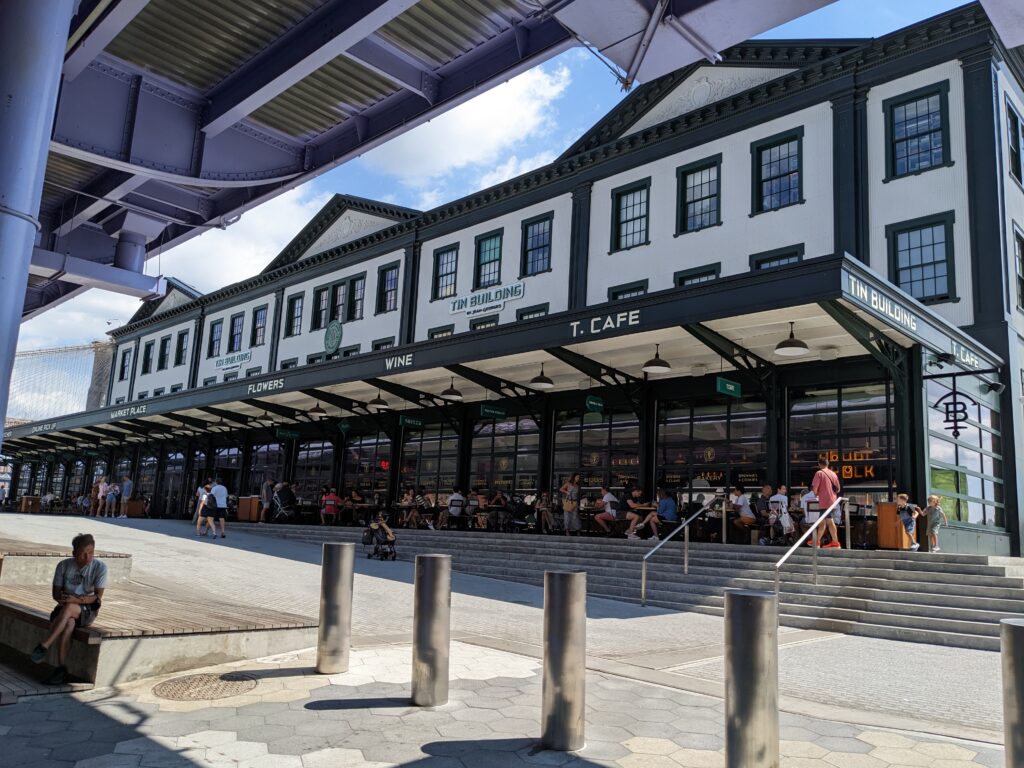 The latest food court has arrived at the Tin Building, entirely curated by Jean-Georges. It is located on the waterfront across from the South Street Seaport.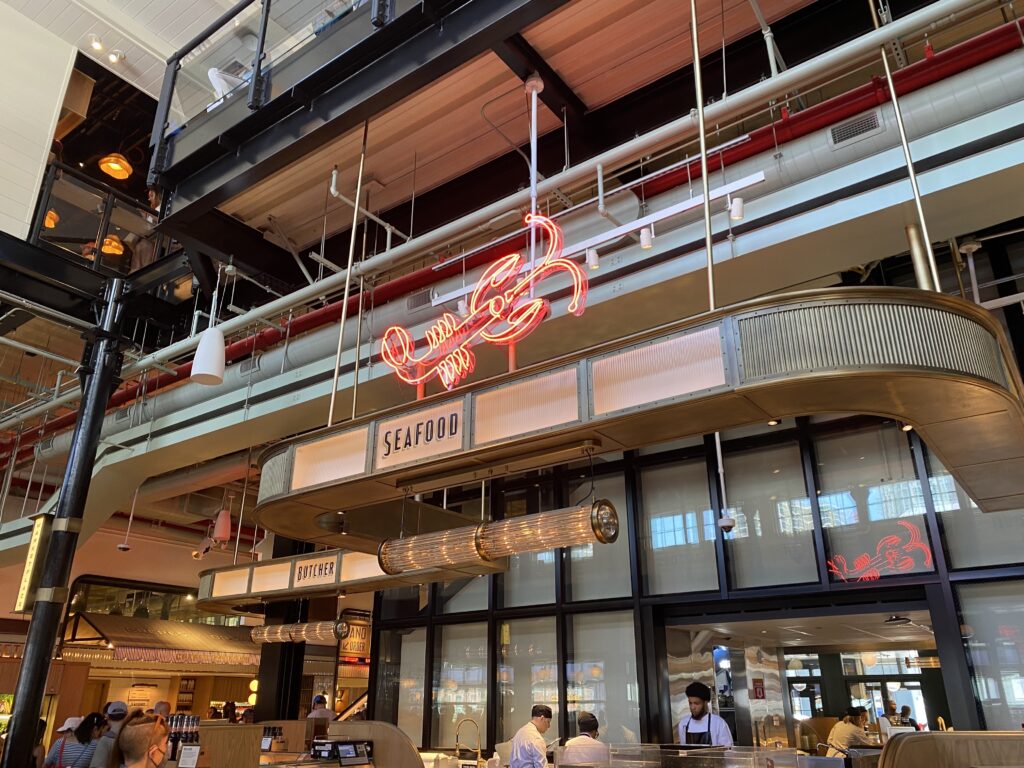 His first restaurant in NYC was Jo-Jo, now an upper east side institution with the iconic chocolate cake that oozes chocolate once your fork slowly digs in. What I have always loved about him is that he has always been on the cutting edge, and every one of his restaurants is uniquely different. Mercer Kitchen is one that I can't count how many times we ate there in the day. ABCV is spot on with only vegetarian entrees. At this point, he has an empire with 29 locations around the globe. He is intelligent, curious, and charming.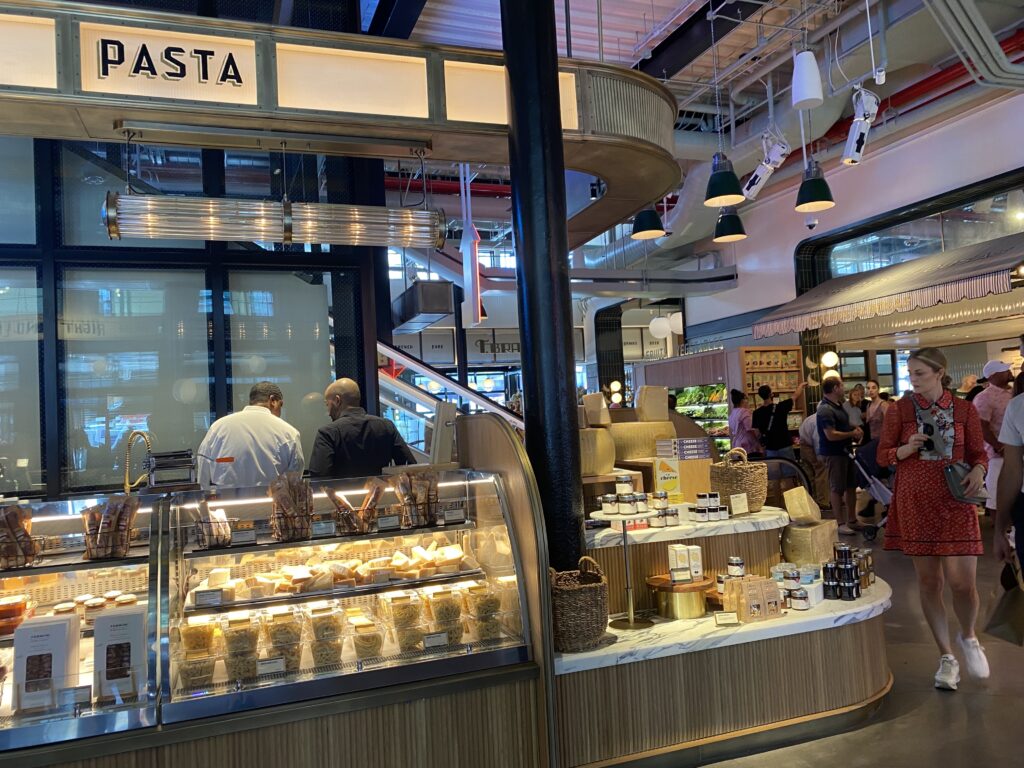 This concept reminds me of many things starting with Mercado Little Spain, a curated food spot from Jose & Adrià Andrés in Hudson Yards, or Eataly in the Flatiron area. What makes this different than Chelsea Market is that each of the restaurants in the Tin is from Jean-Georges.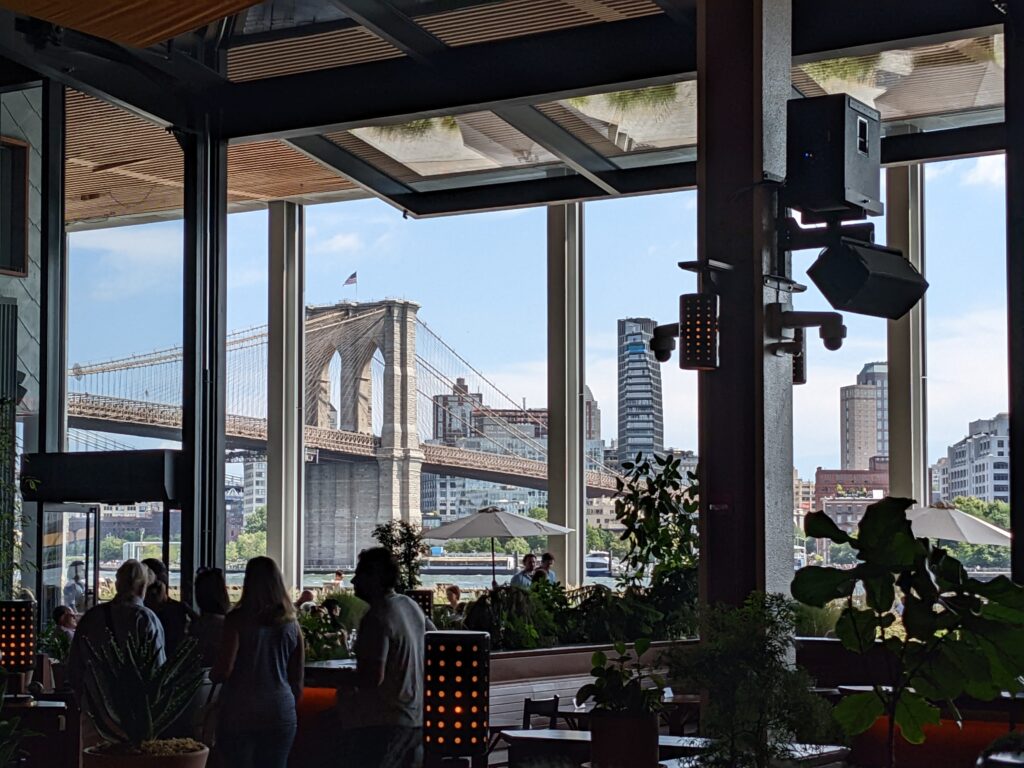 A brasserie, a sushi spot, a plant-based restaurant, a Chinese place, and of course, places to buy a slew of curated consumer goods products. The Fulton, his signature spot, has stunning views. This is undoubtedly a win for NYC to build a more robust residential and tourist area.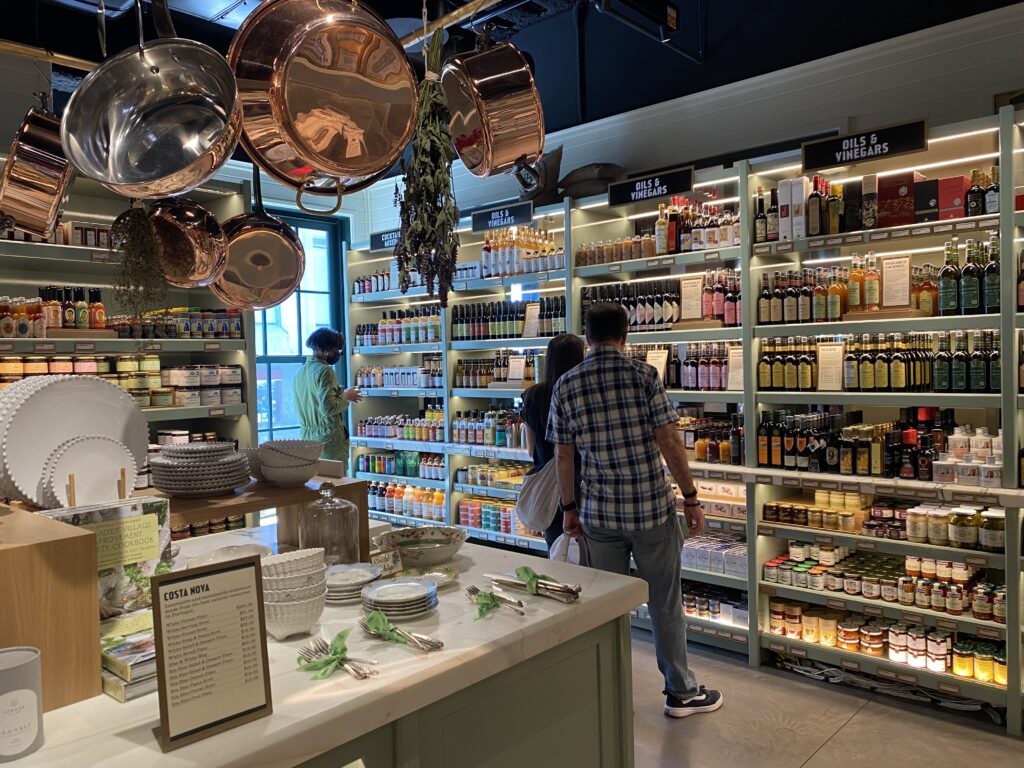 Not inexpensive, but would you think otherwise? Walking in brought me back to the waterfront in Baltimore when they first built it up with a glass building filled with different food spots. I remember when South Street Seaport was built, it reminded me of Faneuil Hall in Boston.
There is another spot about to open in midtown with the concept of the Singapore food market. I get it. People can congregate, eat and connect. I give Jean-Georges huge kudos for this; he knows how to manage, operate and cook.
Is it a place where I can hardly wait to go back? No, it isn't for me, but I appreciate it, and I am going back to The Fulton for dinner because the views are breathtaking, and I have heard the food is good. We did have a lovely sushi lunch.
Hats off to Jean-Georges. At 65, you have to love that the man still is pushing his creativity to another level. I bet he had a fun time touching every part of this.