November 8, 2022
Paris Knockoff and a Tweezer Journey
Aren't we all looking for inspiration these days? As we wander around Paris and pop our heads into new stores, go for a meal, or check out an art exhibit, even when things feel fresh, they are usually a take from another time. I admit that in the post-Covid, although now a global endemic, I had this romantic notion that somehow this past few years of barely treading water would spurn a tremendous amount of creativity in the arts, the restaurant world, retail, etc. It didn't exactly happen, although I still believe it will, it just might take a bit longer.
When I only thought people bring ideas back from Paris, we walked into DokiDoki for lunch. A sushi roll spot in the 1st, where many of the best sushi spots are. The concept is 100% from Kazunori, aka the original handroll bar. Either the owner traveled to NYC or Paris, but when it works, it works.
Even the menu is the same. The rolls might be better in LA, but this is pretty damn good.
This past evening we went to Shabour, the hot new "Michelin" star spot owned by Assaf Granit, who also owns Balagan in Paris, and a dozen other restaurants throughout London and Jerusalem. Shabour would be the crown jewel, with a deep thought process behind each dish.
There are six courses, prix fixe. Each meal is presented by one of the chefs working in the kitchen. The how and why of the course is orated as he (no female chefs) uses tweezers to put the dish together perfectly. I wish I could say we loved it, but I can't. The best thing we had was the challahs served with two dishes. Who doesn't love a good challah?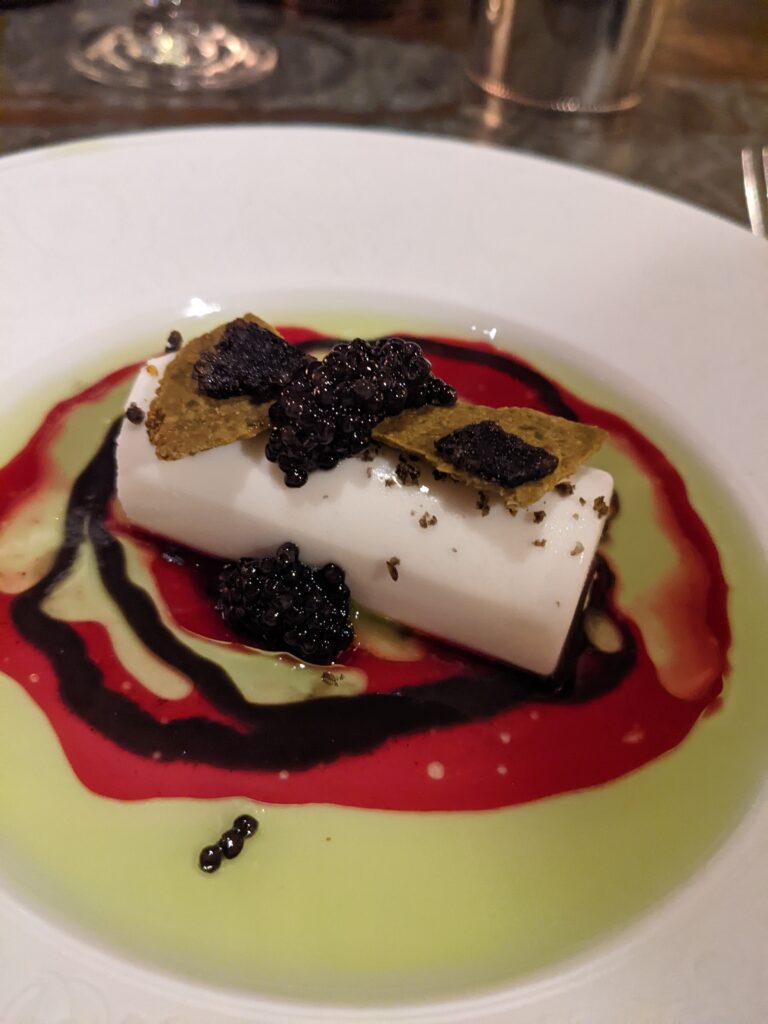 The most exciting dish was the Malabillion Dollar Baby. The name says something right there. They referred to a panna cotta as an ice cream sitting over a layer of sage oil, then beet juice, topped with three different types of caviar and ground pistachios: many layers and flavors. Whoever made the panna cotta killed it. Just the perfect intensity and structure.
One of the dishes had sumac in it. He described sumac, and I said I knew what it was. I repeated what he said, asking sumac as a question. Admittingly it was hard to understand their English as it should be; we are in Paris. I would be surprised if anyone who chose to eat there did not know what sumac is—just saying. As in, the preciousness of each dish was right in your face. That didn't feel good to me.
As we walked home, through the Basille, we talked about not looking to repeat the tweezer food of the past, and although how fresh and fabulous the surroundings were, it did not feel new. The people at Shabour were beyond friendly; hospitality is off the charts yet, we just both felt like, been there, done that.