June 6, 2023
Paris, the weekend
At this point, we have our spots. Bourse Commerce, the latest addition to the cultural landscape, is not far from us and happens to have a great show up now. The show is called Before the Storm and is open until September 11th, 2023. It is such a unique spot to curate.
These large-scale pieces from Tacita Dean, who said, "All the things that attract me are about to disappear."
There are multiple artists in this museum show: Anicka Yi, cocoons of Algae.
Hicham Berrada, my photos do not give this work justice.
After leaving, we popped into an iconic store, E. Dehlerin. You can always buy from their website.
A gallery, Gallerie Italienne, I had never noticed before just opened an installation called Hand Made. I loved these unique pieces from Lauren Nicolas.
And Vincent Laval.
Friday evening's dinner was not worth noting, but Saturday lunch was another ball game. We jumped on the electric bikes available from several companies to the left bank to stroll through the Luxembourg Garden, my favorite in Paris. We saw an exhibit about Leon Monet, Claudes' brother, who was an avid art collector. Renoir by Monet.
Then to Huitere Regis for lunch. The menu is slim. Oysters, shrimp, and wine. Perfect every time.
A little rest before making our way out for dinner at Au Passage, a fave. I have easily been there eight times, if not more.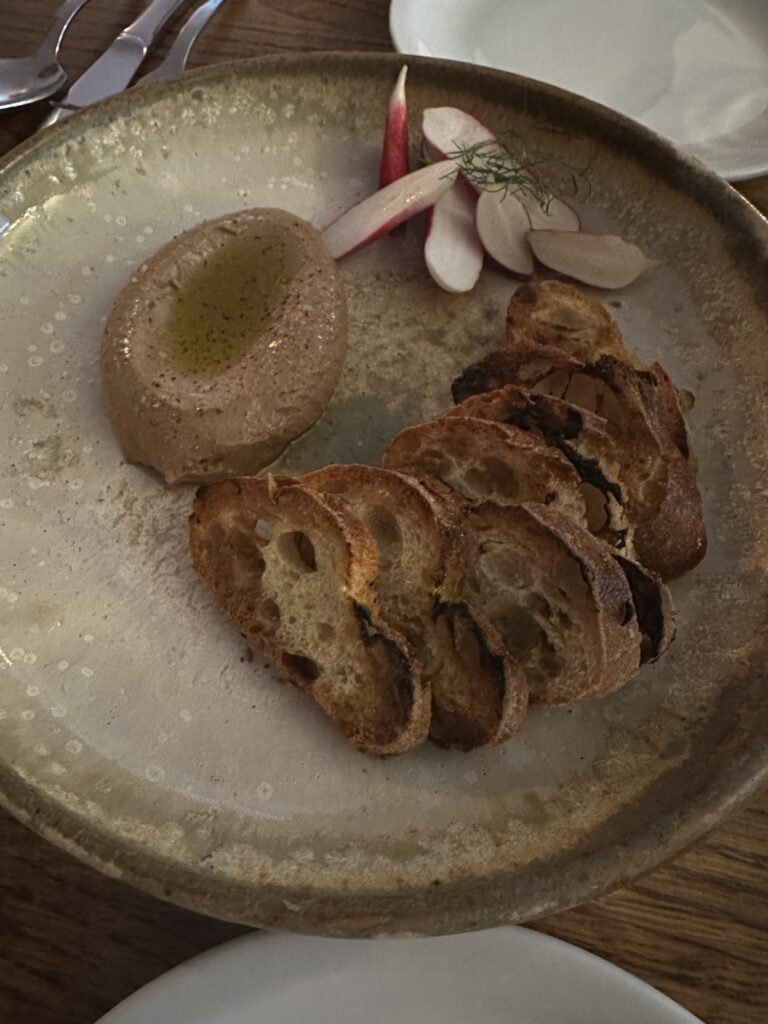 Emily asked me what was the best thing you have eaten so far: the chicken mousse. This is melt-in-your-mouth delicious.
On June 2nd is Nuit Blanche, where random artist events occur throughout the city. We went to the Picasso Museum; we walked through the Faith Rhinegold exhibit. What a woman before her time.
Saw a Picasso. Iconic.
And noted the collab between the Picasso Museum and Paul Smith. Unclear if it works.
My favorite was the classical concerto in the gardens of the National Archives.
Then over to Marie Celeste for a Montenegro nightcap before heading to bed.